Pizza Tweets
RedBrick Pizza
@RedBrickPizza
Roses are Red, Violets are Blue. Here's a Vday Deal, Just for YOU! Medium Pizza + 1 Bottle of Wine or 2 Gelatos for $20 at RedBrick on Vday!
Why it works: This Valentine's Day deal was pretty sweet all around. Some folks might not have made plans for the work-week holiday and the attention-grabbing poem complemented the great bargain RedBrick offered. It also let followers know that the company offers wine AND gelato. A win for all!
Riverfront
Pizzeria
@RiverfrontPizza
Today & every Wed & Fri during Lent enjoy our fish fry; Breaded Cod, Perch or Bluegill or Baked Cod. See you soon!
Why it works: Posted on Ash Wednesday, Riverfront Pizzeria let customers know that they have fish options available. And offering baked versions appealed to diners seeking healthier options. The restaurant also posted the days the menu offerings were available. Smart thinking!
First Ever Pizza Today Tablet Cookbook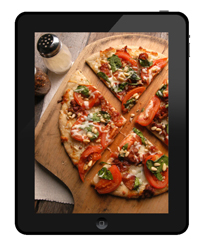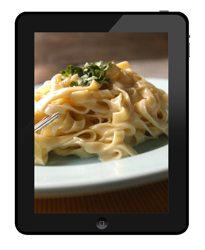 BIG NEWS! We have launched our first ever tablet cookbook, and you can download it NOW for 99 cents from the iTunes store! Made and shot entirely in the Pizza Today test kitchen and studio, this cookbook features amazing recipes that are surefire winners. Check it out!!
Sign Up For Quick Tips
Facebook Pizza Feeds
East of Chicago Pizza Company
Like and share this status for a chance at a free 14" pizza of your choice at the Berne East of Chicago. There will be one winner each each week. One person, at random, who likes and shares, will receive the free pizza. Try buffet everyday for lunch at 11 a.m. to 1:30 p.m. and supper from 5 p.m. to 8 p.m. Or call for specials at 589-8891.
Why it works: Getting people to share your status/photo/link is solid gold. Not only is that viral marketing easy to administer but it's also easy to track. You can track how many times the post has been shared, how many people have seen it and build your Facebook fan base quicker. Who doesn't like free pizza? East of Chicago also managed to slip in their hours and a phone number in this post. Great job all around!
NYPD Pizza Winter Garden
Buy an order of our homemade wings and get a Free order of Zeppoles… All day today till 10 pm. 🙂
Why it works: Few people are going to call and just order wings for the free dessert. There's sure to be a pizza or two involved as well, and BAM! You've got yourself a package deal and sold wings, which some people might not normally add. The fact that this promotion was posted on a Monday afternoon shows just how quick and easy a Facebook offer can be.