REMEMBERING PAT BRUNO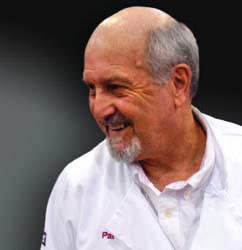 Page 3 [in the January issue] is a great tribute to Mr. Bruno. I never met the man but always enjoyed his passion for pizza and the industry. Kudos to you for not forgetting and remembering a pizza legend. By the way, I think you should think about making an annual Pasquale Bruno Award for excellence or innovation in the area of pizza.
I always look forward to receiving my Pizza Today in the mail. Keep up the good work! Peace to you.
Michael Benton
via e-mail
Pat was a great man and is dearly missed. His contributions to our industry cannot really be measured. That's exactly why we have created the "Pat Bruno Award," which will be bestowed upon the "Pizza Maker of the Year" at the International Pizza Challenge annually at International Pizza Expo.
RESPECTING THE CRAFT
I enjoyed Tony Gemignani's section this month. I've been around for a while now, and seeing a guy who I know is in the mix with dough and pizza on a daily basis and his take on tips and tricks makes me pay more attention to the advice.
Thanks. See you guys in Vegas.
Mike Bausch
Andolini's Pizzeria
Tulsa, Oklahoma
Respecting the Craft with Tony Gemignani debuted in our January 2013 issue, and we know people are going to love it and find it very useful. And, yes, we will see you at International Pizza Expo, Mike!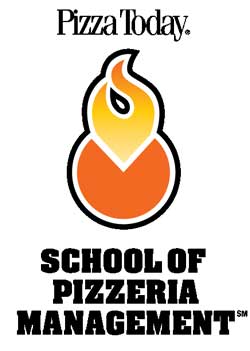 SCHOOL OF PIZZERIA MANAGEMENT
I think that your School of Pizzeria Management is long overdue. I think my story is pretty typical of many independent pizza operators. Although I have owned and operated my own small pizza/sub shop for nearly 25 years (with no formal education or family connection to the pizza business), I have been able to get by mainly reading books and your incredibly helpful publication … I'm writing this letter to let others who are plodding along in their pizza businesses know that taking advantage of the opportunities offered in Pizza Today to get educated may take their pizza and/or their business from mediocre to amazing. Hope to see you in Vegas!
Joseph van Ruiten
The Milk Barn Pizza and Dairy
Long Beach, California
We hope others will share your enthusiasm for the project as well, Joseph. The industry needs this! And, yes, we will see you Vegas. Looking forward to another great show!