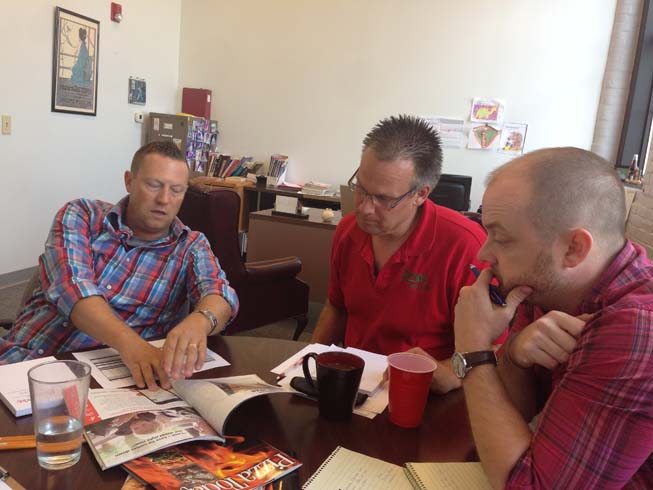 A long time ago explorers heard of new worlds. They were excited to set out to explore and bring back to their homeland exciting stories and fresh ideas. We know it changed the world as they knew it.
I have been extremely fortunate to be able to explore new worlds with this opportunity as your guest editor-in-chief. The experience has been incredible. When I say a "new world," I truly mean it. As the owner of a small pizzeria in Winnebago, Illinois, I read Pizza Today religiously without truly appreciating the work that the staff at Pizza Today does. The staff at Pizza Today is incredibly talented. There is no such thing as "here is the article." It was research, photograph, visit, research again, more photos, (did I mention research?), double check, triple check. This was a very enlightening experience into the detail and pride that goes into creating an issue. I am lucky to have had this experience and proud to be a part of that process.
Throughout this week I was also able to explore some amazing culinary experiences. I had some great pizza, of course, that I will be talking about for a long time. I will be bringing some ideas back to my homeland. Thanks Louisville, Kentucky, for the hospitality!
In this issue, I want the readers to enjoy the amazing articles and remember to "explore new worlds." Flatbread pizzas, as appetizers, have become an opportunity to add extra dollars to your average bill. This issue can help you become the first explorer in your area to add authentic Chicago-style Italian beef sandwiches to your menu. They are a huge seller in my area. Freelance writer Daniel P. Smith wrote a great article that is essential for your establishment's food safety. Enjoy a wonderfully written article on how to get the most of your employees' talents. You will also be educated on saving money on silverware loss.
I am excited to have you read this September issue. I hope you never stop "exploring new worlds."
Regards,
Brian Weavel,
Guest Editor-in-chief