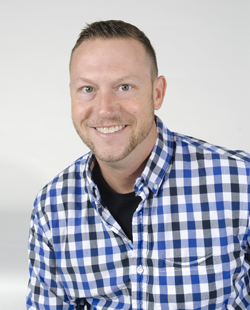 It's the motherland when it comes to pizza, right? I mean, how many American chains and independent pizzerias use some form of Italian reference in their marketing or menu descriptions? When it comes to pizza, to be Italian is to be superior, right?
Not always.
I recently spent a week in Italy with my publisher, Pete Lachapelle, International Pizza Expo's Bill Oakley and a bunch of great American pizza makers like Tony Gemignani, Mike Bausch and Jeff Smokevitch, to name a few. I sampled fine wines, saw the process of aging balsamic vinegar in Modena, had the world's absolute best Parmesan cheese in Parma … I learned a LOT. It was a great and extremely educational trip.
I also learned something that might surprise you. Your pizza is as good, if not better, than a lot of the pizza served in Italy.
There, I said it. And I mean it.
I may not hear the end of that statement for quite some time from our friends in Europe. I'm sure they think I'm off the rocker. But here's the rub: while we were in Italy, we saw plenty of mundane pizza. We saw pizza that looked and tasted like cheap American mall pizza. We saw pizza that was too oily. We tasted pizza crust that had a buttery, fried flavor that isn't dissimilar to mass-produced pan pizza from one of America's largest chains.
Don't get me wrong. There was some divine pizza there, too. And that's what we like to romanticize and that's what so many Neapolitan and artisan pizzerias are trying to emulate here in the States. But if you think every pizza made in Italy is an otherworldly creation of art that surpasses anything on your menu, you are sorely mistaken. Yes, too many of us cut corners here in America. We don't focus enough on freshness and we look to skimp in all the wrong places. But for those who are focused on doing it right by serving customers quality ingredients and pizza that is artfully and thoughtfully prepared, you should know that your craftsmanship can stand toe to toe with anyone else's in the world.
Best,
Jeremy White, Editor-in-chief
jwhite@pizzatoday.com
For more on Jeremy's trip to Italy , check out Scenes from the Pizza World Championship in Parma, Italy