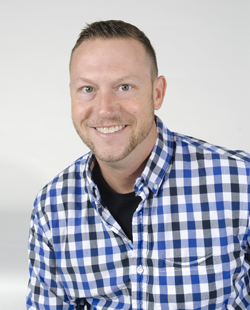 What's your favorite thing about International Pizza Expo? Just about everyone has a different answer, it seems. There's so much to see, do, taste and experience that sometimes the "Show of Shows" can get a tad overwhelming.
I'll never forget my first Expo. The year was 2001 and the tradeshow was on a nice upswing. The economy seemed solid and the show was surrounded by an insurmountable excitement. I walked into the Las Vegas Convention Center and wasn't prepared for what I would soon witness. I was new to the industry and simply had never seen anything like it.
As I strolled the show floor, I was astounded by its size and offerings. I couldn't believe the camaraderie, the products, the educational opportunities. "Wow," I thought to myself, "how can this possibly be topped next year?"
Truth is, it couldn't be. Just six months later the terrorist attacks of September 11, 2001 brought everything to its knees. Though Las Vegas wasn't the target of the attacks, the tradeshows out there — ours included — were hurt. When we returned the following year, for an extra-early Expo that ran February 11-13, things felt bleak. The show drew 4,603 attendees, and that number actually felt good considering the hysteria and travel fears that still surrounded the attacks — as well as the recession that had begun to set in. But you could feel the unease in the air. A storm was brewing and things were about to get rough.
Flash forward another 13 months. International Pizza Expo 2003 was scheduled for March 25-27. On March 19, 2003, our nation's armed forces invaded Iraq. Renewed travel fears surfaced as our skies were on high alert. Would anyone still show up, we wondered? The show was considerably smaller than in 2001 and than what you'll witness this year, but those who did come to Las Vegas were treated to one heck of a good time. I formed more meaningful friendships that March than at any other time in my nearly 15 years in this industry. Those who came to the Expo in 2003 could be divided into two distinct groups: those who really love the show and wouldn't miss it if a war were being waged on American soil, and those who had to be there because they were losing their business fast and were in desperate need of help.
Since that time, America has picked itself up and dusted itself off. So, too, has International Pizza Expo. The show has grown and expanded in every way imaginable. The number of attendees the last few years has blown away what we had in 2001, which for about a full decade served as a benchmark.
And now, here we are again: on the verge of yet another record-setting show. International Pizza Expo turns 30 this year, and we have a lot to celebrate. This industry has changed immensely in the last three decades. Pizza Today and International Pizza Expo have been there every step of the way. So when you join us in Las Vegas at the end of this month, take a moment to raise a toast with us. Here's to the last 30 years, which haven't been anything if they haven't been interesting. And here's to the next 30 years. I'm looking forward to what they bring.
Best,
Jeremy White, Editor-in-Chief
jwhite@pizzatoday.com