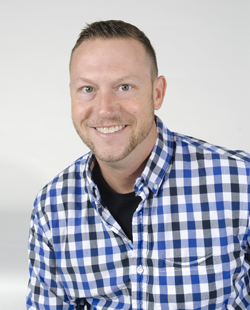 Every few years we undergo a redesign to make sure Pizza Today remains not only relevant, but on the cutting edge of magazine design. Much like when you turn over your menu seasonally to keep your kitchen staff challenged and your customers enchanted, a fresh new look does the same for us.
We really wanted a clean, simple design for 2014. And we wanted to better highlight the number of truly expert voices that are represented in our publication each month. Our most popular columns remain intact, and we've supplemented those with some new twists that we think will catch your attention. In "Respecting the Craft," Tony Gemignani is going to spend 2014 detailing the trials and tribulations he faced when opening multiple stores in different states in a brief timespan. It's pretty compelling stuff. Our "Interact" page pairs our monthly social media highlights with letters to the editor. Our "Trending Recipes" page brings today's hottest ingredients front and center and showcases a way to make them work for you on a pizza or other applicable dish.
Great things are happening in the pizza industry today. Sales are on an extended upward trend and a back-to-basics, artisan approach has invigorated customers and elevated the segment. Technology in the form of ordering apps, text marketing, etc. is more accessible than ever. Social media continues to offer operators unparalleled interactive marketing opportunities.
At International Pizza Expo in March, the 30th edition of the industry's most important event will bring more information to operators than ever before. Between the trade show, magazine, PizzaToday.com, our social media, tablet and smartphone apps — we can connect with our readers in real-time like never before.
As we move into this new year, it's clear that 2014 promises to be a time in which we get closer to our audience than ever. And that, in turn, helps us better serve you by giving you the most up-to-date, topical information you need to run your pizzeria more efficiently and profitably.
I'm excited about the year ahead, and my conversations with pizzeria operators across the country tell me that you are, too. Together, let's make 2014 memorable. Start by visiting PizzaExpo.com and registering to attend what promises to be the largest, most action-packed pizza trade show in the history of the world (how's that for setting the bar?). Then hop on over to PizzaToday.com where literally tens of thousands of pages filled with expert pizzeria business advice and information awaits you. After you read this issue, you may have to wait another month before the next Pizza Today magazine arrives — but you won't have to wait another second to interact with us or your pizza peers on our social media accounts or PizzaToday.com.
We're here for you 24/7.
Happy New Year,
Jeremy White, Editor-in-Chiefjwhite@pizzatoday.com