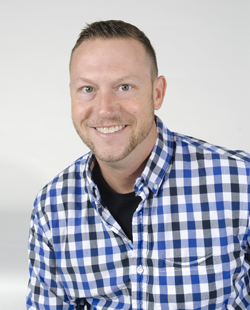 We are thrilled to announce that Slice of Hope will return for 2014. When the initiative was launched in 2011, it made sense to partner with a breast cancer research charity because October is both National Pizza Month and National Breast Cancer Awareness Month. Over the years we've received numerous calls and e-mails from pizzeria operators who wanted to tell us they loved the idea of Slice of Hope but would prefer to instead channel their fundraising locally as opposed to raising funds for a national foundation.
While we're proud of what we have accomplished over the last three years with the Karen Mullen Breast Cancer Foundation, we understand why so many of you want to see your support in action on a more localized level. To that end, we've decided not to endorse a national charity in 2014 but to instead let YOU decide what Slice of Hope means to you and how YOU want to put the idea into action for your community. Want Slice of Hope to be a fundraiser for your local homeless shelter, fire department or free health clinic? No problem. YOU pick the charity you want to support and then let your community know.
We still have t-shirts for sale that you can get for just $10 at PizzaToday.com. And we still have marketing materials for you to use that you can also find on our Web site under the Slice of Hope tab. Take the idea and run with it. Use its appeal to rally your customers behind whatever cause you see fit. Slice of Hope is yours — customize it to best meet the particular needs of your community!
On another note … Our Independent Pizzeria of the Year will be announced next month. Who will it be? We aren't telling just yet! But this place has a unique and interesting story and we can't wait to bring it to you. We had a fascinating visit there recently, and I know you are going to be just as impressed as we are with this year's selection.
CORRECTION:  Lastly I'd like to point out that we made a mistake in the May issue of Pizza Today. In an article concerning background checks on delivery drivers, we mentioned that operators should "make sure the would-be driver is 17 or older, per U.S. Department of Labor rules." In reality, operators should in fact make sure any potential delivery driver is at least 18 years of age. We apologize for the typo. Thank you to Cheryl Downey of Epic Insurance for bringing the error to our attention.
Best,
Jeremy White, Editor-in-chief
jwhite@pizzatoday.com