Satisfying customers and saving face following delivery mistakes
A customer places an order, but your delivery driver forgets the two-liter and extra marinara cups — or even an entire pie. How do you handle the situation?
Like any human-run operation, the pizza business is error-prone. Try as we might to minimize mistakes, a few slip-ups here and there are inevitable. Myriad modifications, special requests and miscommunications over the phone don't make matters any easier.
Of course, the pizza business is also personal, and your customers' loyalty will make or break your operation. When an error does occur, it's imperative that you not only salvage the meal, but that you restore that customer's faith in your brand. Here's how a few industry vets do just that.
First things first: Make sure the customer gets what they ordered. Your driver could circle back, but unless the customer lives a few blocks away, there's probably a faster fix. "If the customer realizes a mistake as soon as the driver gets there, we'll send another driver out immediately, even if it's just for a two-liter," says Carlo Serio, owner of Maryland's Pizza Pretzel Creations.
In fact, some items can be purchased at nearby stores, sparing your resources and customers' time. "When I ran stores, if someone forgot a can of soda or a two-liter, I'd have them go to the convenience store down the block," says Mark Watt, Toppers Pizza franchise operations director. "It was actually cheaper than having them come all the way back."
Still, some people won't want to wait any longer, and they'll opt to pick up the rest of their items themselves. "If the guest has time to come in and get the correct order, it might fix the situation," says Kate Grimes, general manager for The Haven Pizzeria. "Of course, the order would be free at that point."
When else are freebies appropriate? "There's not a specific dollar amount, and it's definitely up to the manager's discretion and how egregious the mistake is," says Serio. "We're not going to comp a $50 order if the driver forgot a cup of marinara sauce, but we still take the issue seriously."
While managers may have the final say, however, drivers still serve as their eyes and ears. "Typically the driver calls back to the store, and the manager takes care of things right away," Serio adds. "That being said, the drivers themselves help us a lot with gauging the situation and assessing the mistake and the customer's feelings about it."
Even if a second driver delivers the correct order in a flash, you've still made a mistake, and you'll need to take extra steps to keep that customer for the long haul. "Just replacing the food doesn't actually get us to a good spot, it only gets the customer what they tried to get in the first place," says Watt.
"Our priority is retaining the customer, not just fixing the order," Grimes agrees. "My biggest goal is to get the guest to come back a second time. We might send them a gift card for their next order, or offer to buy them dinner the next time they're in the restaurant in person." While refunds appease customers in the near term, they offer no guarantee they won't make their next order with a competitor.
If anything, going above and beyond to correct a mistake can actually strengthen the relationship. "I've been in the restaurant industry my entire career, and I've seen many instances where doing a good job of fixing a problem wins you a customer for life," says Watt. "In that down moment, you can show that customer how valuable they truly are."
For the same reason, it pays to respond to negative online reviews. "I personally respond to every review, good or bad. And if they're bad I try to create a dialogue," says Serio. "Reach out to the person who had a bad delivery experience, have a conversation, and create a great customer."
Even if your delivery errors are few and far between, you'll want to establish a system to guide your management and employees. "In our training, we use an acronym called BLAST," says Watt. "Believe you made a mistake, listen to the customer, apologize for the error, solve the problem with a replacement or refund, and thank the customer for allowing you to fix the situation."
Likewise, it's important to remember that for every customer who does speak up, there may be many more who don't. "The person who calls back is the person who cares enough to let you fix the problem and keep you as their provider," says Watt. Given that bad word of mouth spreads faster than good, each of these customers is offering you an opportunity you can't afford to miss.
Last but certainly not least, empathy and understanding go a long way with mistakes big and small. "What's always worked is empathizing with guests," says Grimes. "There's nothing worse than people blowing off your complaint. But if you understand why they're upset, there's not much you can't solve."
---
Minimizing Errors
You can turn a bad situation around, but you're still better off avoiding mistakes altogether. A few extra tips for minimizing delivery and carryout order errors:
Double-check. "Make sure you have more than one set of eyes on every order, especially when you're busy," says Serio.
Item counts. Prevent drivers from leaving items behind, and keep carryout customers from walking out short.
Repeat orders. "Whoever takes the order should repeat it back to the guests," says Grimes. "Make sure you have the correct order with the correct modifications."
Online POS. To cut down on miscommunications, invest in an online ordering system.
Verify anomalies. Even online orders can include errors. "We've trained team members to call back from the make line if an order seems off," says Watt. No cheese, no sauce or a written request that doesn't make sense? The customer might have made a mistake before clicking the order button.
David Lamartina is a Kansas City-based freelance copywriter who specializes in the finance, food and health industries.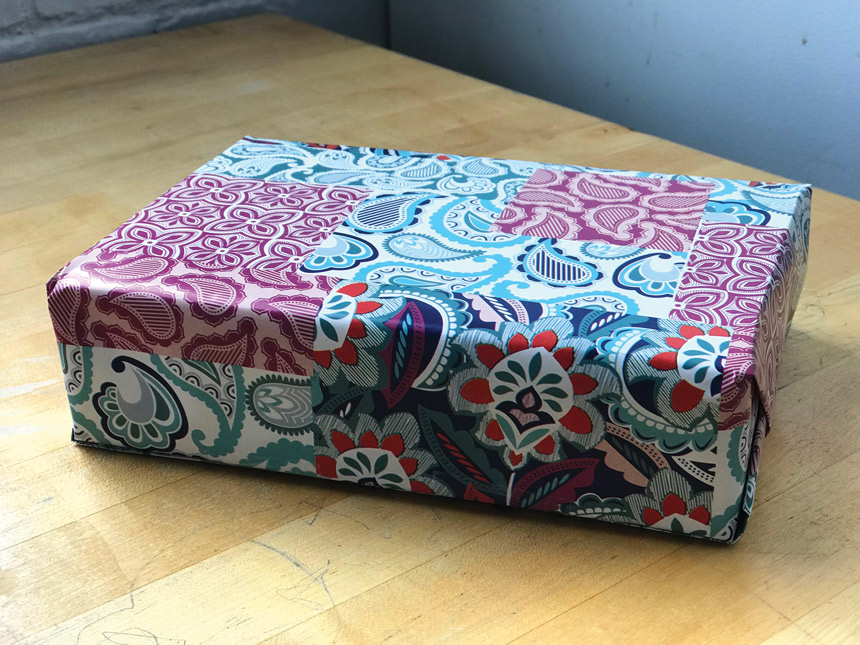 Personalized gifts can go a long way What birthday gift did you get as a kid that you still... Read More ›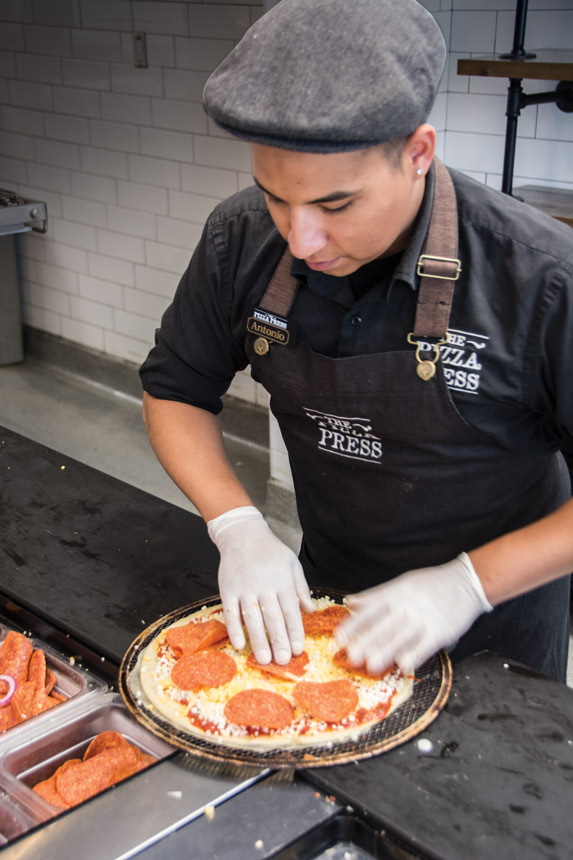 How to use your company 'bible' to build a stronger company culture You can spot the companies that have... Read More ›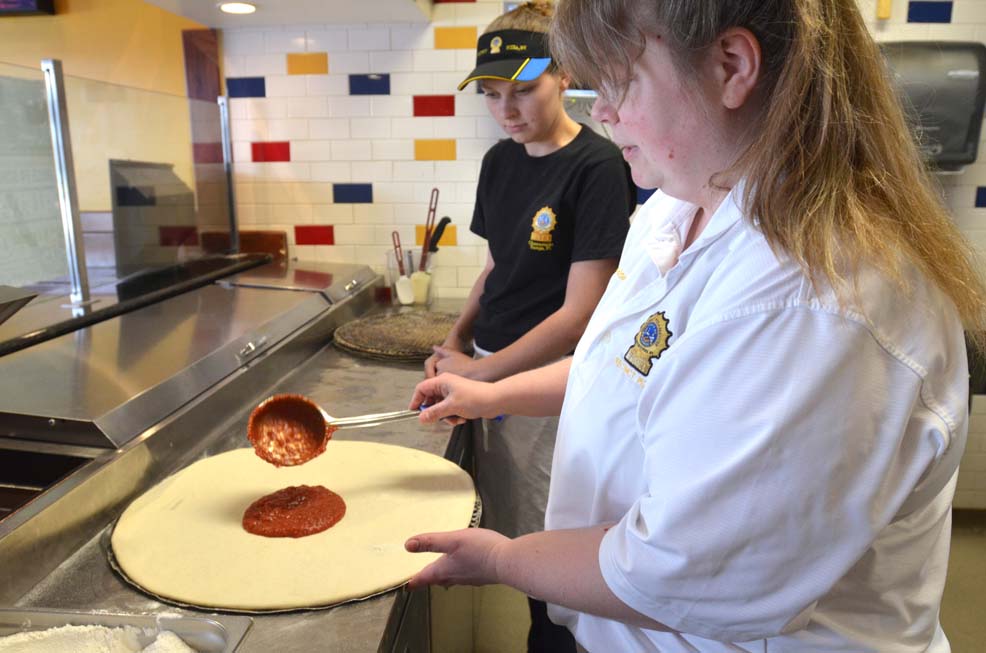 Onboarding new employees means paperwork, training and setting expectations for everyone Employee onboarding used to mean handing over an... Read More ›