How the menu labeling law affects business and ordering at pizzerias
Bye-bye delays. The menu labeling law officially went into effect on May 7, 2018, and although more changes are on the horizon with the Common Sense Nutrition Disclosure Act trudging through Congress, pizza restaurants that fall within the law's criteria will have to abide by the new menu labeling requirements as it stands.
In an official statement on the enactment, FDA Commissioner Scott Gottlieb said, "Consumers walking into eating establishments covered under the rule will know how many calories are in the foods they may want to order. This includes establishments that are chains with 20 or more locations doing business under the same name that offer substantially the same menu items consisting of restaurant-type foods."
Beyond the weighty costs of hiring nutritionists plus updating collateral, how will the law's implementation affect small businesses like pizzerias? Will it have an effect on ordering, and what should pizzaioli do moving forward?
"Putting calorie counts on menus is a double-edged sword," says Arlene Spiegel, president of Arlene Spiegel and Associates. "When guests are interested in calorie counts for dietary reasons the information is useful, but for guests seeing the calories for the first time, it could be shocking and affect their decision to buy."
Even though there may be extra questions, owners say posting calories on menus is a long-term plus. "Having transparency in what you serve and how it affects guests is always positive," says Cory Lattuca, executive chef, and food and beverage director of Grimaldi's Pizzeria. "There'll be sticker shock, but if you want pizza, you've never convinced yourself it's low calorie and it certainly won't stop your cravings."
Anthony Russo, CEO and founder of Russo's New York Pizzeria, recommends owners take advantage of the situation by sourcing the best, cleanest ingredients and instead of doing the bare minimum of listing the whole pie, go the extra mile and feature by-the-slice calories for more realistic numbers.
Going forward, small business like pizzerias need to be as clear and correct as possible with calorie information, as failure to comply with the new law has financial and penal punishments. That means pizza precision is critical; right amounts of toppings on every pizza, staying on top of alterations in pizza types or ingredients and if changes occur, recalculating nutritional data with a registered dietitian.
Pizzeria staff must also be trained on the preferred method for handling questions from today's nutrition-focused customer. Grimaldi's told staff not to answer additional questions because it leads to speculation and the last thing Lattuca wants is to get the information wrong. Instead, they advise employees to refer consumers to the already written and posted collateral.
With calories plainly posted, will customers' orders change at all? "Many customers are more concerned about diet and becoming more socially conscious. They'll ask about our vendors and where our produce comes from, but they're not ordering differently, just asking more questions," says Joey Bramwell, chief operating officer at DoubleDave's Pizzaworks. "It's no secret pizza isn't diet food, but customers will ensure they're eating clean ingredients, not filler."
Michelle Dudash, a registered dietitian, Le Cordon Bleu certified chef and author of Clean Eating for Busy Families, agrees — saying she'd be surprised if consumers ate less pizza.
Additionally, says Cicely Simpson, executive vice president of affairs for the National Restaurant Association: "Based on what we've seen, ordering and guest counts at restaurants in general haven't changed," she says, "Studies stated customers choose one item over another, but there was no negative impact on sales or discounts on prices."
To increase accuracy for customers and fill in the gaps some pizzerias see in the menu labeling law, owners are getting creative. DoubleDave's Pizzaworks is crafting a nutritional calculator and Russo's has calculated the per slice calories over whole pie.
"We're releasing a nutritional calculator because it gives customers better information versus a massive menu board number, and we've got four different pizza sizes, four different crusts and a myriad of toppings," says Bramwell. "We want consumers to be educated on what they're eating, but we think they're coming in because they love and enjoy pizza, and it's comfort food."
Working with nutritionists and a technology company helped DoubleDave's create the calculator, which customers can use to get per-slice calories for any customized pizza. It'll be available on their Web site as well as at the restaurant counter through the use of tablets.
Russo's, who had calories posted before the law, also hired a nutritionist and sorted through all ingredients over six months to calculate by-the-slice numbers. Since they weigh all ingredients, every pizza is more consistent in calories and allows for breaking it down to slices.
"I sourced the cleanest, best ingredients, and that way disclosed calories are clean, low sodium and more towards healthy eating," says Russo. "My angle is promoting healthy eating, so I was excited to list my calories because I'm proud of my ingredients and how everything is made fresh in house. Plus, doing it by the slice brings down the calories substantially."
Even if you're following the law by posting whole pizza calories, Russo and Bramwell say there's a plus when it comes to diners with dietary requirements. Now with calories displayed, this customer base, who may have thought pizza was a no-go, realize a few slices fits within their diet, and owners then capture the segment.
"The intention behind the law is great; telling customers the amount of calories they're eating is fantastic. It's providing that information in a medium that makes sense, and that's why we're doing the nutritional calculator," says Bramwell, "The Common Sense Nutrition Disclosure Act may change things, but we're launching our nutritional calculator because we want customers to have the ability to exactly define their pizza and see that slice's calories."
For the future, Spiegel offers some advice: "Follow and be in compliance with the law, highlight your ingredients and originality of your recipes over calorie counts and, if necessary, offer 'lower-calorie' options."
Impress on your employees how important being precise and following recipes is to help avoid lawsuits, recommends Dudash. And any menu changes must be re-evaluated by a nutritional professional because slacking on the details could mean monetary penalties and jail time.
"Don't ignore this," says Bramwell, "We're following the requirements, trying to be good business owners and making sure we're educating customers properly." 
Mandy Ellis is an Austin-based freelance writer who covers food, health and travel trends.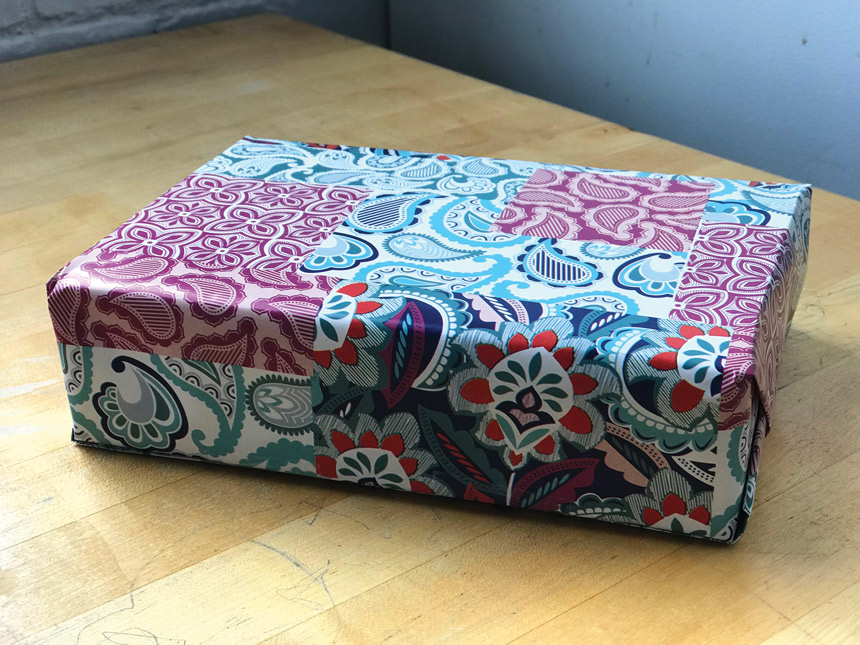 Personalized gifts can go a long way What birthday gift did you get as a kid that you still... Read More ›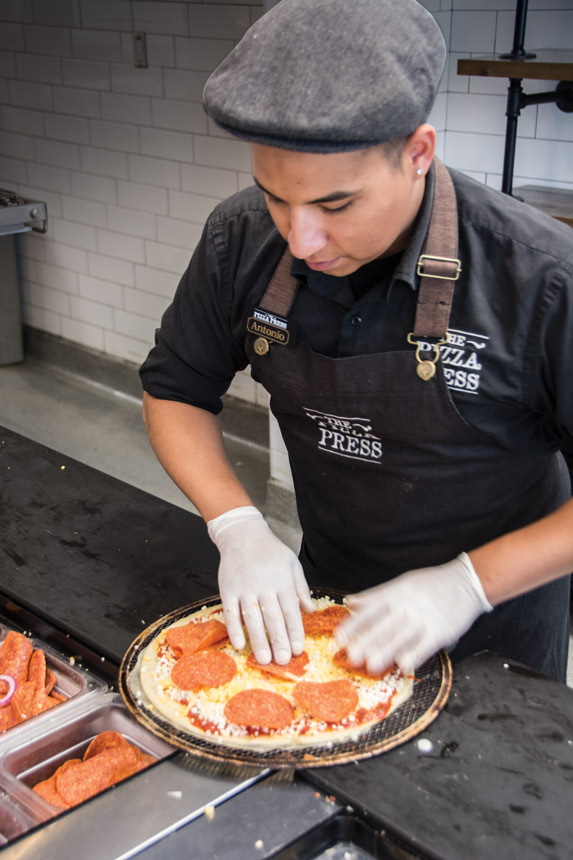 How to use your company 'bible' to build a stronger company culture You can spot the companies that have... Read More ›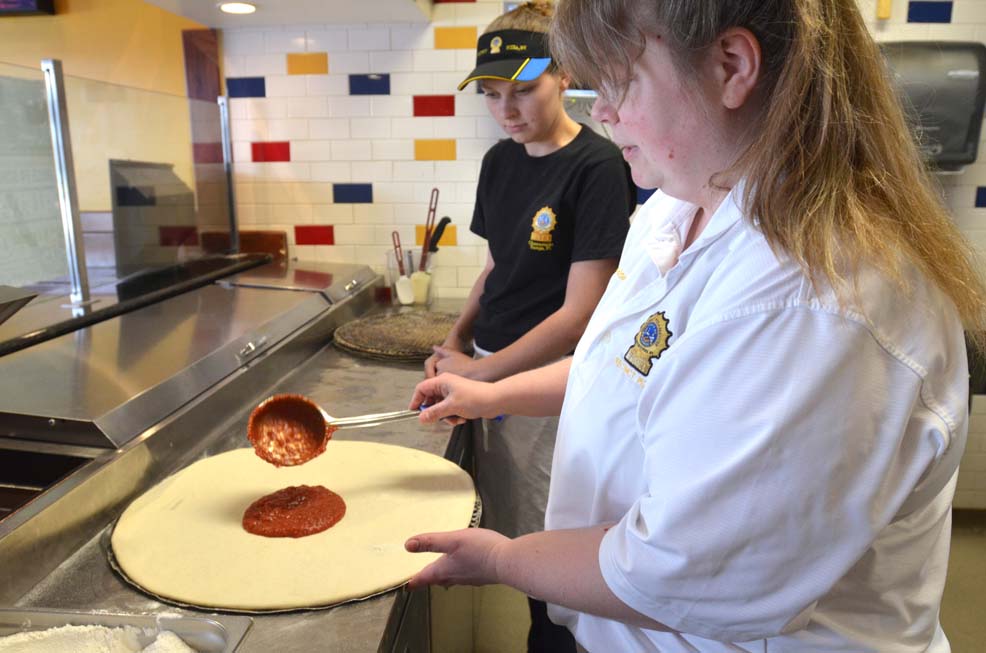 Onboarding new employees means paperwork, training and setting expectations for everyone Employee onboarding used to mean handing over an... Read More ›