Is it time to outsource?
As a pizzeria owner, do you dread spending several hours every pay period poring over timecards, tip reports and tax withholding calculators? If so, you're not alone.
Around 40 percent of small business owners say bookkeeping and taxes are the worst part of owning a business, according to a 2015 survey by SCORE, a business mentoring organization. The survey also found that 28 percent of small business owners who administer payroll in-house spend anywhere from six hours to more than ten hours per month on payroll tasks.
Getting payroll done right is crucial for accurate tax compliance and happy employees. So, should you administer payroll in-house or outsource the complex and tedious task? Here's a look at the pros and cons of both methods.
So should you outsource, or do your own payrolls? For Jay Westcott, CEO of Dimo's Pizza in Chicago, outsourcing is a better option than administering payroll in-house. Dimo's, which has two locations and roughly 50 employees, pays around $1,000 per month to outsource payroll, which is "more than worth it," Westcott says.
"Outsourcing makes more sense, if for no other reason than to focus your time toward bigger-picture decisions and strategy," says Westcott. "Payroll companies exist to ensure that you don't miss any of the little steps that could end up costing you more long-term."
Potential costs of payroll errors include:
Employee morale. Employees whose paychecks regularly contain inaccuracies eventually lose enthusiasm for their jobs.
Lost time. You'll have to spend time away from other management duties to correct any payroll mistakes.
Penalties

. Failing to comply with tax laws can result in penalties levied by the IRS and state departments of revenue.
If you choose to do payroll in-house, it's a complicated and daunting task, says Philip Horrisberger, director of channel marketing for Paychex, a provider of payroll and human resources services to businesses. "One misplaced decimal point can present a big problem to the business or employee or both, depending on the nature of the mistake," Horrisberger says.
Some restaurants combine in-house preparation with minimal outsourcing. Enoteca La Storia, which has two locations, one in Los Gatos, California, and the other in downtown San Jose, does its own payroll for more than 70 employees but hires Paychex to process the checks.
"One-hundred percent outsourcing is great if you can afford it, but most small business owners can't," says Miyuki One Bear, general manager at Enoteca La Storia Downtown. "Data entry on payroll is time consuming and takes extreme focus, which is hard when you are also running a busy restaurant with phones ringing and guests and employees needing attention."
So, how much work goes into in-house payroll, and is it worth it to outsource? Here are three factors to consider when choosing the best way to tackle payroll.
• Cost and time. Doing payroll in-house is a big job. "Every pay period, you must calculate wages, print, sign and distribute checks, create reports and prepare and pay payroll taxes," says Horrisberger.
Even though Enoteca La Storia outsources check processing, One Bear still spends around four hours per pay period inputting hours, commissions and tips in addition to three hours per week on payroll maintenance like updating raises, reviewing time cards and other tasks.
To save time if you're doing payroll in-house, One Bear recommends staying on top of small details on a daily basis to avoid payroll day overload. Use personnel action forms for things like address changes, deductions and time off so the information is easily communicated to the payroll person.
Franco Francese, owner of Mattone Restaurant and Bar in La Grange, Illinois, says he spends about two hours per week logging in hours and pay rates for about 40 employees through Paychex software. Outsourcing costs his restaurant $60 per bi-weekly pay period. "I would not be able to move this function in-house given the size of our company," says Francese.
Smaller pizzerias can also benefit from outsourcing. GetPayroll provides payroll services starting at $30 per payroll period for one to five employees, says Shelby Williams, GetPayroll's marketing coordinator. 
• Security. A payroll provider should provide a secure, cloud-based system to store sensitive employee and company data, says Horrisberger. The provider should also have backup systems in place in case of failure, multiple server locations and employ the most recent technology to protect data.
• Regulatory compliance. Most restaurant owners aren't up-to-date on tax guidelines and need a reliable payroll provider that keeps them compliant with the IRS, says Williams. "Tax codes and IRS guidelines are constantly changing," she says. "For instance, a few of our clients before coming to us had issues with tax codes as well as misclassification of employees."
Ultimately, your payroll choices may come down to how much time you want to devote to back office management duties and how much you're willing to spend to turn the task over to an expert.
"If you have five employees, you can learn enough about payroll, taxes, state, local and federal laws to do it yourself," says Westcott. "Sure, you're going to save a chunk of money. But you are also going to be spending your time on that work at least twice a month and most likely much more."
Five Tips for Choosing a Payroll Processing Service
Get a referral from another restaurant or small business owner that you trust.
Consult a CPA and/or tax attorney to find out which services you need.
Before shopping for a payroll processor, make a list of which services work for your pizzeria. For example, do you need complete payroll processing or partial services such as check printing and distribution? What about direct deposit, tax filing and employee online access?
Pay only for services you actually need. Don't get "bundled" into a package with human resources and benefits services you don't really need.
Ask about extra fees. Some companies charge additional fees on top of what you pay them to process payroll. There may be fees for payroll adjustments, emergency paycheck issuance, direct deposit, adding employees or year-end tax forms. Be sure to get information about all extra fees in writing.
Deb Hipp is a freelance writer who routinely covers a variety of topics for news and trade publications.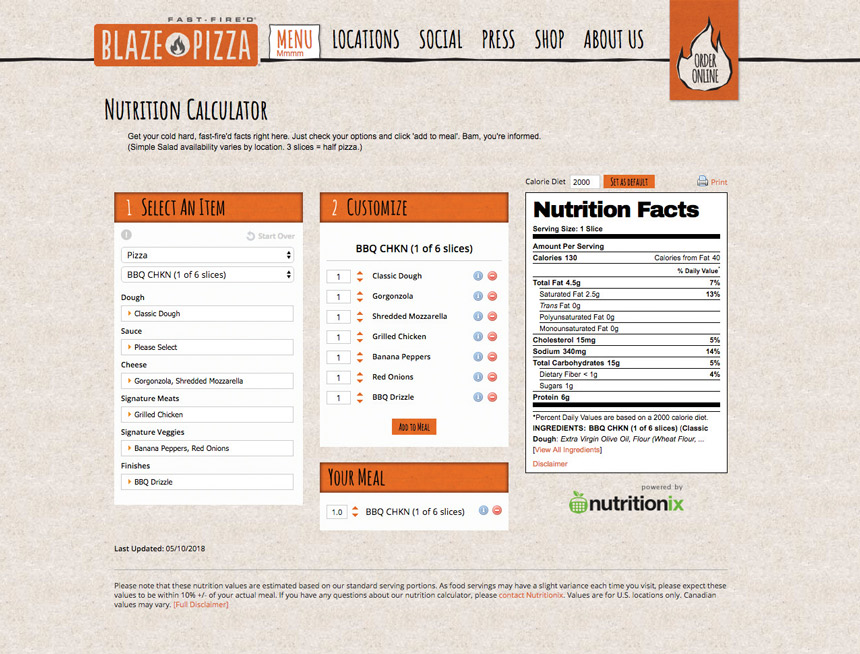 How the menu labeling law affects business and ordering at pizzerias Bye-bye delays. The menu labeling law officially went... Read More ›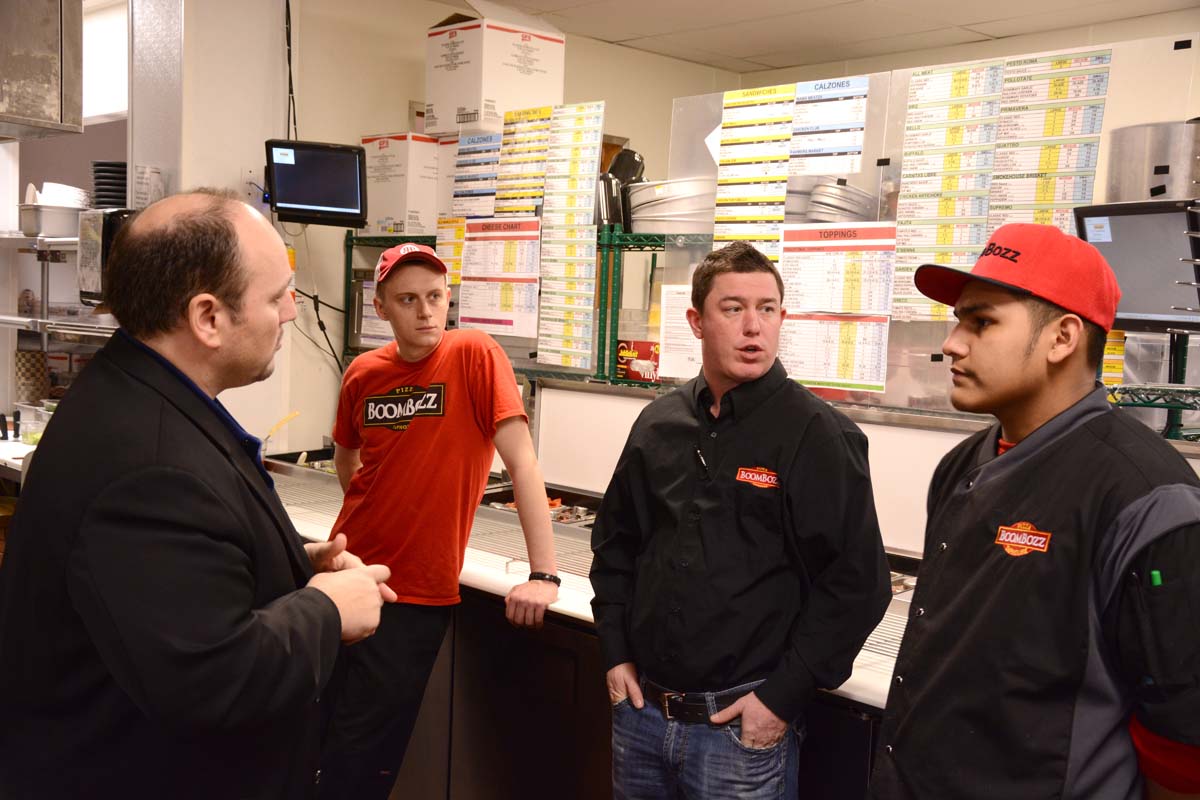 Don't let common restaurant divisions destroy morale I was at a Raiders game as a kid, and no matter... Read More ›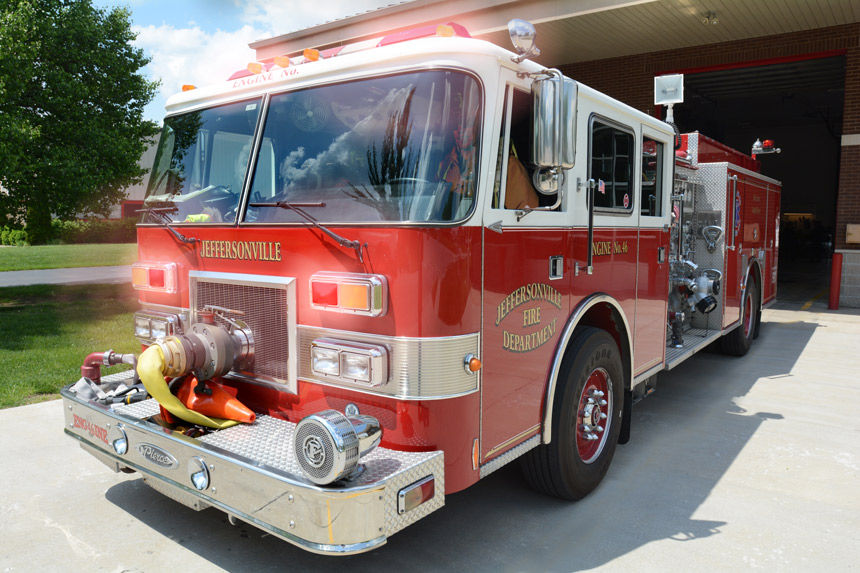 Emergency Planning What happens when the pepperoni hits the fan? When natural disaster hits, or some ethically challenged person... Read More ›