We have a super simple concept here at Fine Folk Pizza: have fun, take care of people and put out a product that we are proud of. If you look at our mission, vision and values, they all drive home these principles. We are transparent with our team and our community on this. The cell phone numbers of our general manager, myself and Brie (co-owner) are posted in the shop, in every take-out menu and online.
We produce a New York-style pizza, thin crust, good sauce and good cheese. Where we shine is with our non-traditional pizzas. This year, we placed second in the Southeast Region at Pizza Expo and can't wait to compete next year. We love what we do, but after you make 100,000 of the same kind of pie, it's nice to get a little creative. Each week, we feature a new pie that a team member has come up with (within food cost, of course) to serve as our exclusive pizza. It's always a team effort to pick a name which can get kind of… well, crazy. Sometimes you save to reel 'em back in. That aside we have 18 non-traditional pizzas on our menu that are plain ol' awesome and keep it fun.
KinFolk is a term that we fondly call our crew here at Fine Folk. Once you become a KinFolk, there is a trust and loyalty established on both sides of the relationship. We take care of our team just as if they were family. We have team outings to ball games, bowling nights (and) paintball matches. We've fronted costs for car repairs so our team can get to work and school, sent extra food home to help feed siblings, etc. In return, we have a dedicated and great staff. Sure, we've gotten burned a couple of times, but who hasn't? The good that has come from creating a close-knit team has outweighed the negative by ten-fold. It's not all sunshine and rainbows. Our team knows that we have high standards for guest service, food and teamwork. If you fall short in any of these areas the team usually votes you off the island pretty quickly. Our crew knows we stand behind them. They are empowered to correct mistakes, comp meals, issue gift cards for donations, and to find ways to make our guest feel like family, too. We know that treating your employees right is treating your guests right.
We get asked all the time why we named our little pizza shop 'Fine Folk Pizza', and the least complicated answer we have is merely that is who we strive to be every day. Gift cards for charity baskets are given to pretty much every group or organization that walks through our doors asking for a donation. We deliver free pizzas to kids in the hospital "to host" their own pizza parties for floor nurses and support staff and donate private parties and "Free Pizza for a Year" coupons to auctions benefiting the Boys and Girls Club and other fantastic local charities. We've done school dough tossing lessons for math classes, career days, and bring kids with special needs into the shop for private pizza-making parties. We don't do it for the exposure; sometimes our charitable contributions do show up online, a lot of times it doesn't. We do it because it makes our hearts happy.  We do it because we believe that it is our job to pay forward all of the amazing love and support Fine Folk is blessed with.
Find out more about Fine Folk Pizza's tableside dough-tossing.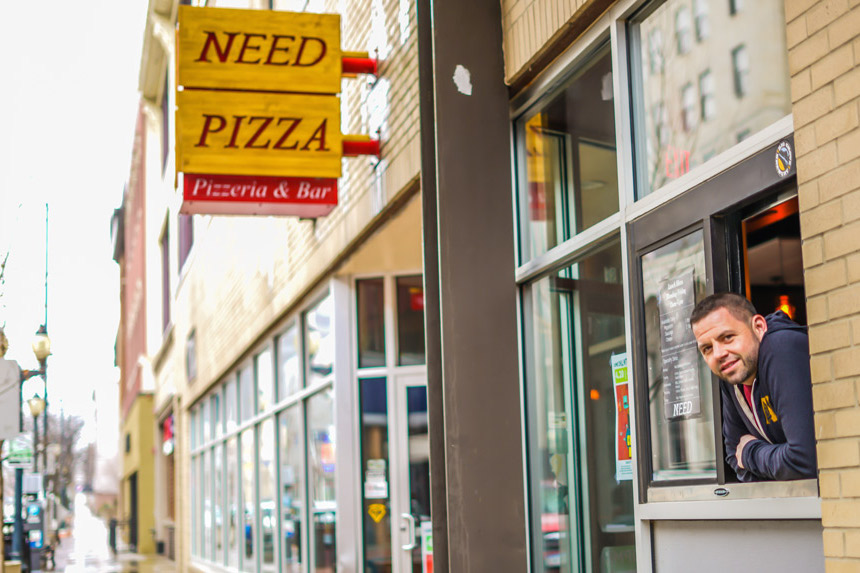 Need Pizza, Cedar Rapids, Iowa Need Pizza is a family friendly, thin-crust pizzeria akin to New Haven Style.... Read More ›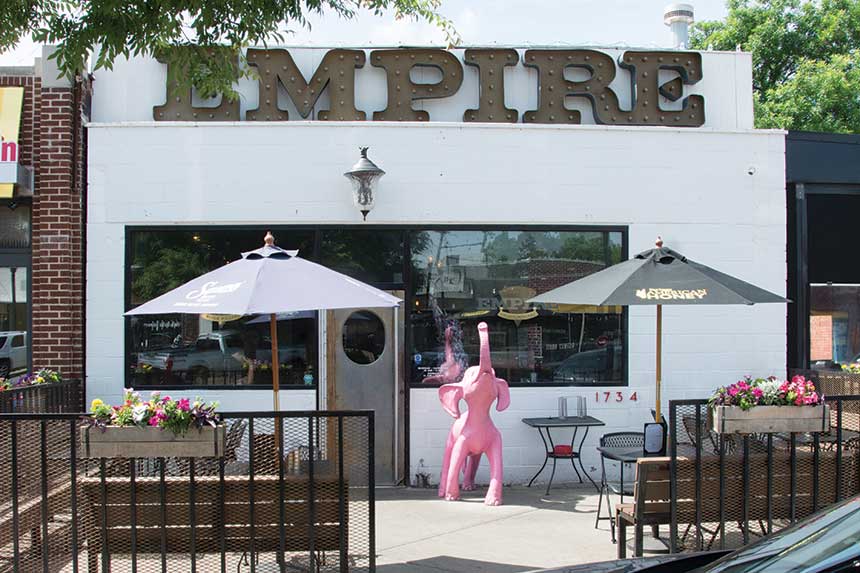 Building an Empire Empire Slice House stands as a beacon on the Plaza District strip of NW 16th Street... Read More ›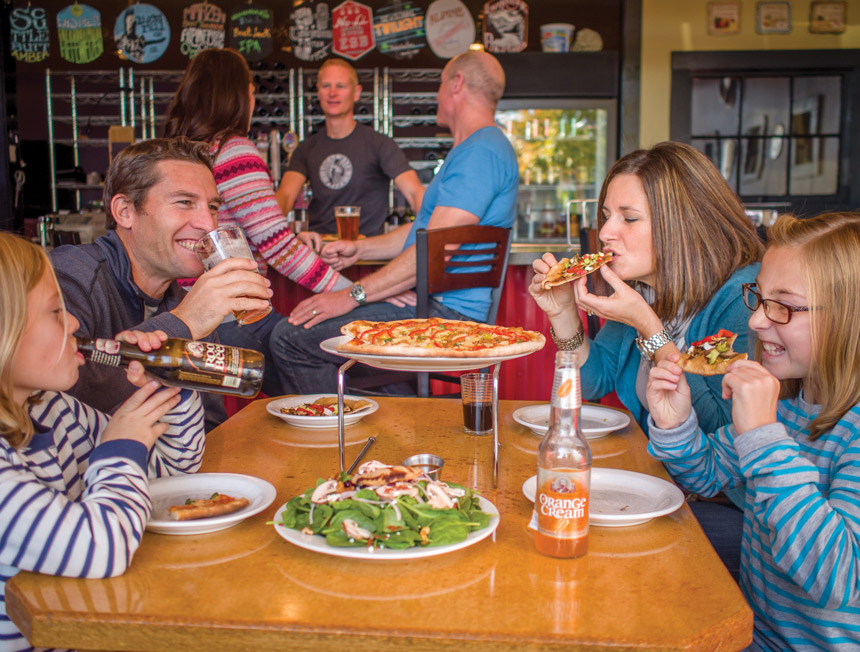 A look at pizzerias around the U.S. Local Myth Pizza | Chelan, WA Local Myth capitalizes on the lake... Read More ›