A look at pizzerias around the U.S.
ZaRonis
| 
Oshkosh, Wisconsin
A pizza and macaroni and cheese pub with a super hero theme! Once a regional chain, Jon and Anne Doemel rebranded into ZaRonis in October of 2016. "The biggest change was the addition of the mac and cheese realm mixed with the variety of the pizza world," Jon says. "(We) created (our) own super hero personas as Captain and Madame ZaRoni, along with an entertaining backstory. Now (we) are preparing to expand (our) fight against the villainous world of frozen pizza and boxed macaroni and cheese by franchising." ZaRoni's serves up 21 specialty pizzas and 21 specialty mac and cheese dishes — and any of the mac and cheese variations can be put on a 14-inch pizza. The pizzeria also offers complimentary Zuggets, deep-fried pizza dough bites covered in Parmesan and parsley and served with house-made marinara. Super hero mentality goes beyond a theme. "It's community driven, encouraging people to step up and be heroes themselves," Jon says, adding that his company offers a "nonperishable food discount." ZaRonis gives $2 off for donated canned or boxed food items that go to a local food pantry, as well as discounts for volunteer workers.
---
This unique and sleek pizza spot is housed in a 640-square-foot shipping container in the RiNo neighborhood. Cart-Driver serves up wood-fired pizza, oysters and creative craft cocktails. Its beverage program also includes Prosecco on tap, Italian style spritzes and local craft beer. Its simple pizza menu offers eight pies. The house Cart-Driver pizza features sausage, kale, mozzarella and chili flakes. The Spring has a garlic sauce and is topped with prosciutto, fennel, salsa verde and watercress.
---
Porta | Asbury Park & Jersey City, NJ & Philadelphia, PA
The Neapolitan pizzeria's name comes from an Italian proverb "Porta patens esto. Nulli claudatur honesto." (May the door always be open). Each location has a touch of elegance with a bit of grit, like graffiti at its Philly store. Its pizza menu is divided into vegan, vegetarian and meat and seafood offerings. The vegan "Snawzeech" features San Marzano tomatoes, garlic, cashew ricotta, broccoli rabe, vegan sausage, crushed red pepper and extra virgin olive oil. Meat options include the Carbonara with guanciale, Parmigiano Reggiano, roasted egg, parsley, black pepper and extra virgin olive oil.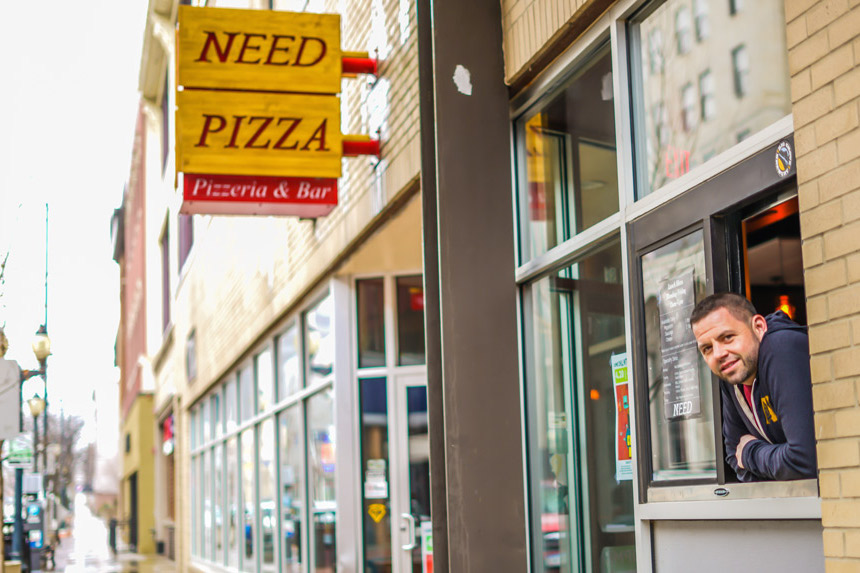 Need Pizza, Cedar Rapids, Iowa Need Pizza is a family friendly, thin-crust pizzeria akin to New Haven Style.... Read More ›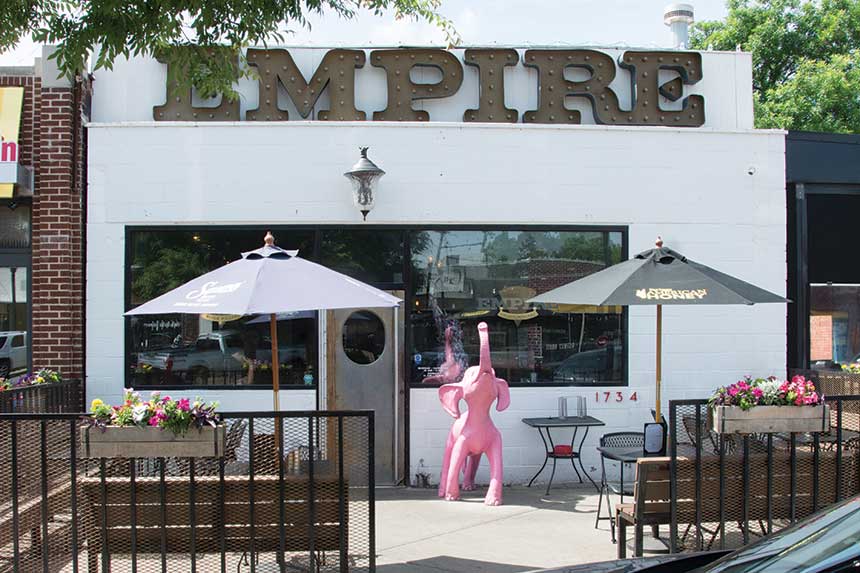 Building an Empire Empire Slice House stands as a beacon on the Plaza District strip of NW 16th Street... Read More ›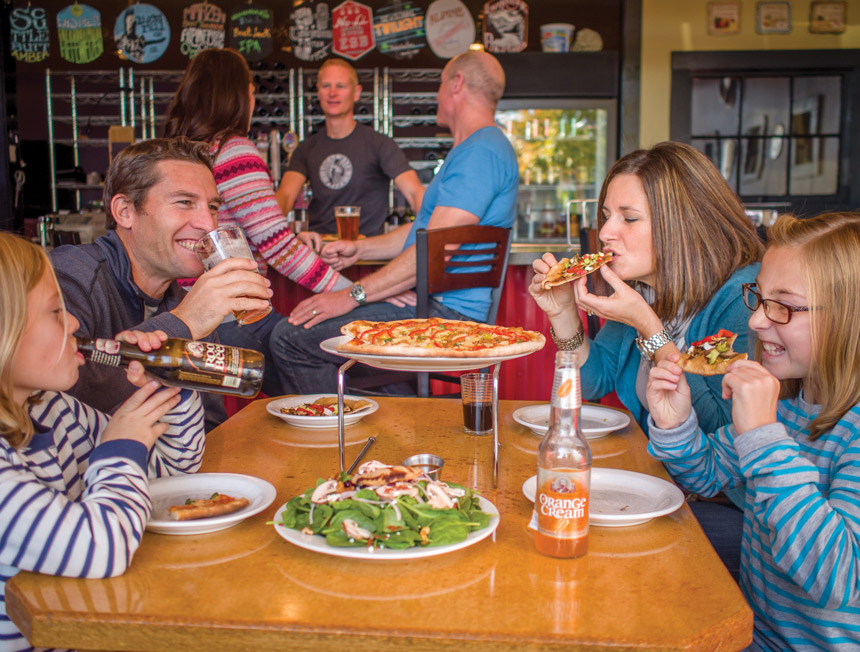 A look at pizzerias around the U.S. Local Myth Pizza | Chelan, WA Local Myth capitalizes on the lake... Read More ›