Every fall, myriad college students shuffle off to school, starting another year of studying, learning and late-night cram sessions. For local pizza restaurants, these students can mean hungry stomachs, and with that a viable source of traffic and business. But how can pizzerias get the attention of said students? Turns out, there are many potential answers to that question.
Ted Parks, general manager of the Davis, California, location of Woodstock's Pizza, notes that while school is in session, about half of their business comes from college students. Woodstock's is quite active in trying to gain the attention of those students, including showing up at the freshman rally. Woodstock's has also been selling beer and pizza at UC Davis sporting events for the past two years.
Of course, delivery can't be overlooked, either. "For the students, whether they're in the dorms or, you know, anywhere in town, we deliver to them, a lot," Parks says. "Getting them to come downtown is, it's a little bit harder."
On the incentive side of things, Woodstock's has a student gift card, which gives free delivery if used to pay for an order. It also attempts to push delivery on its advertisements on UC Davis's buses. And while colleges may rotate their students every four years or so as their populations graduate and new freshman classes enter, that churn doesn't seem to change business on Woodstock's end.
"UC Davis in particular, I'm sure it's the price of school and the speed at which people are trying to finish now, but it's a lot less student activities and students coming downtown, a lot more staying in and actually studying … more delivery versus people coming downtown," Parks says. "But the amount of sales, you know, that are dedicated to us from the university don't change all that much really."
And while Parks thinks that historically cost was a main factor in students deciding where to eat, it doesn't seem to be that way anymore.
"With all the new, third-party ordering things, price definitely doesn't seem to be what they're concerned about, I think it's more the quality and the delivery," Parks says.
It isn't just all about pizza, either. Woodstock's recently reintroduced pitchers to try to appeal to college students.
"Pitchers are fun, so we thought that might help get some college kids down here," Parks says.
Daily life is becoming more and more reliant on technology, and that's not just for students or people living on campuses. And Michael Shepherd, president of PerfectingPizza.com, stresses the importance of taking orders into the online realm.
"Pizza operators today need to understand that this generation, these age groups now that are college students, are addicted to their mobile devices," Shepherd says. "So, they've grown up using mobile devices, they're used to using mobile devices, and online ordering is an absolute must. I think if you don't have online ordering in a college town … you're set up for failure immediately.
"They've grown up texting, and messaging, and doing everything with their fingers," Shepherd adds. "And talking on the phone is foreign to them."
Being cool can also have an impact.
"If you put a chain pizzeria on campus and then you have a really cool, hip pizzeria that is marketing to the minds of the average college student, that independent is going to blow the chain out of the water every day of the week because it doesn't matter if the chain's cheaper or not … these aged kids are so in tuned to a lot of social issues and art and being a part of something bigger than themselves," Shepherd says.
And while it may seem counterintuitive, it isn't always about the pizza, either.
"The pizza then, at a certain point, becomes secondary sometimes to these kids," Shepherd says. "You know, the quality of the pizza is secondary."
Diana Hester, manager at The Varsity in Syracuse, New York, estimates that probably half of their business comes from college kids. Unlike Woodstock's, however, The Varsity doesn't really advertise.
"Pretty much here, The Varsity kind of speaks for itself," Hester says. "It's been a tradition for so many years, you know, whenever new students come the ones that have been here already for awhile bring them down here. So, we really don't do much of anything."
The Varsity doesn't do delivery promotions for students, but it does accept Syracuse University's off-campus meal plan. The business did notice one change recently, however, and had a little slump due to last year's college kids leaving. As for the menu, The Varsity also recently started offering a salad bar, wraps and rice bowls, which Hester notes are popular with younger people.
"They love stuff they can just grab and go," Hester says.
There are also additional pieces of advice Hester has for a pizza place that is starting up and trying to attract the college demographic: "The atmosphere is a very big thing and, you know, just a versatile menu, and have young people working there that they can relate to. I think that really helps a lot," Hester says.
Willie Clark is a freelance writer based in Sacramento, California.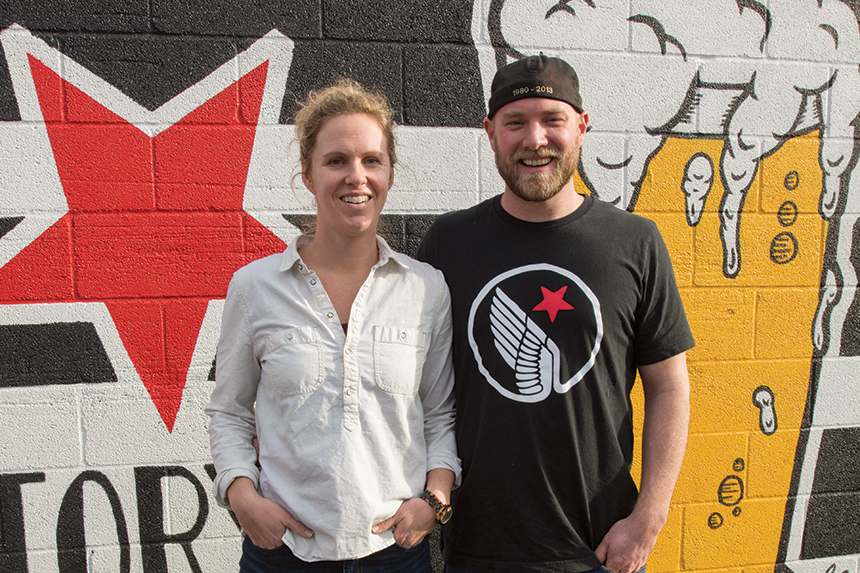 Post-modern Transformation Former VFW post reborn as popular local pizzeria While walking a few blocks from their home in... Read More ›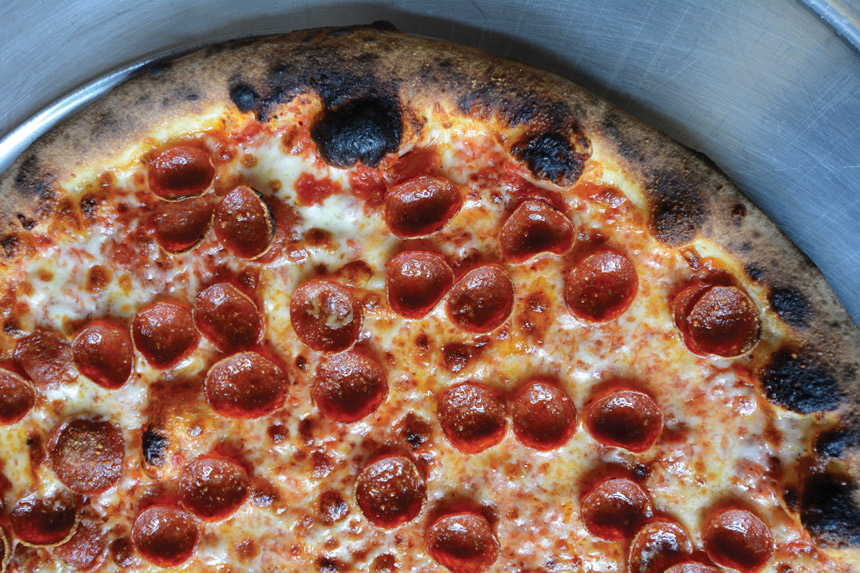 Breathe new life into your pizzeria with these tips If you're running a pizzeria, especially one that is successful,... Read More ›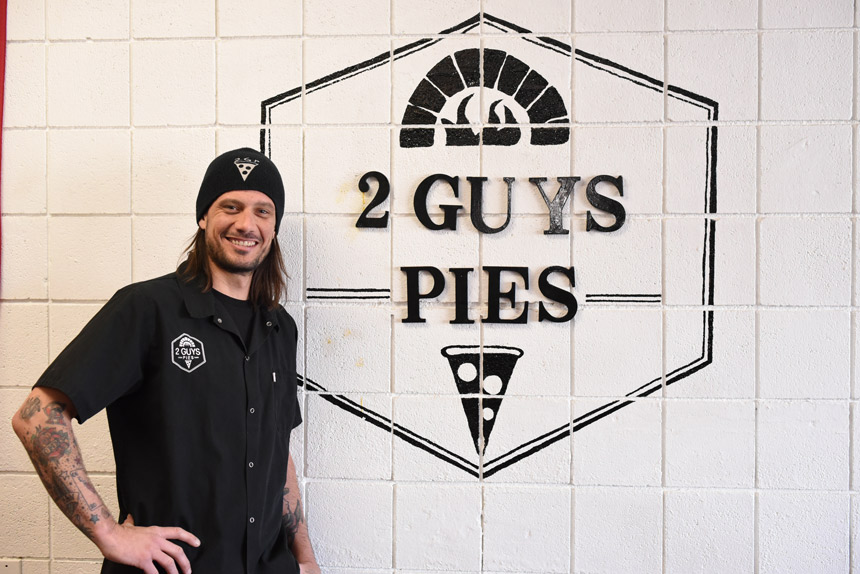 2 Guys Pies Yucca Valley, California Here at 2 Guys Pies we live by a plan, the P.I.E.... Read More ›