Out of the World
Galactic Pizza charts a new horizon after change of ownership
What do you get when you combine a superhero theme and décor with a sustainability focus? Galactic Pizza with its "planet-saving pizza" mission.
Superheroes don capes and colorful costumes, traversing Minneapolis' Uptown neighborhood in 100-percent electric cars transporting unique pizzas. Back at the shop, they incorporate innovative ways to make an impact to help save the planet and help the people of Minnesota.   
Galactic Pizza is a 'values led company.' What does that mean? The pizzeria is centered around its vision of green and sustainable programs and community outreach. Five percent of its pretax profits are donated to charity. Galactic is powered by renewable wind energy. Packaging is 100-degree biodegradable. Many ingredients are local and organic and meats are hormone free. It also has effective waste reduction and recycling programs, which dwindles its weekly landfill trash down to that of a small family household.
Galactic also came up with a pretty ingenious way to keep its pizza boxes out of the landfill. Boxes are 100-percent compostable and they also serve as coupons. Customers return them to the pizzeria to be composted and they receive $1 off their next purchase.
It's a concept that has resonated with its Uptown community since Pete Bonahoom founded Galactic Pizza in 2004. It also resonated with John Wackerman when Bonahoom was ready to sell Galactic in 2016.
Wackerman calls it "serendipity." It's the pizza business that he had been scouring the Twin Cities in search of. "I thank God for Pete Bonahoom, the man who started the business," Wackerman says. "He came up with this concept of 'I want to have a business that does good things.'"
Admittedly not an impulsive man, Wackerman says he jumped at the opportunity to buy the pizza business. "We knew that Galactic Pizza was a really good restaurant," he says. "It had a great concept. It had a great location, a great product, a great everything."
Wackerman purchased the business in December 2016. Bonahoom stayed on during a short transition but Wackerman was now in charge of Galactic.
It was rough for awhile, Wackerman admits. There was extensive turnover, product quality took a hit and sales began to fall. Steadily, he began to incorporate his vision and found his go-to managers and employees and sales began to rebound.
"There is a lot of satisfaction when you see something come together and start to be mine and to grow — and to grow in the direction I want it to grow in," Wackerman says. "It's a good feeling."   
Wackerman hired a Search Engine Optimization expert to help drive online traffic in specific areas, like growing its catering business. He has also added more local beers to its menu.
Adapting to his ownership style took time, Wackerman says. He's a hands-on operator who loves to interact with customers in the front of the house. He also says everyone has a seat at the table. Managers and employees are encouraged to speak up with ideas and criticism, but he cautions that his team must do so with civility.
While Galactic's team has evolved, its menu has remained core to those original values of fresh and local. The pizzeria partners with a local community-supported agriculture (CSA) organization to feature aptly named The CSA Pizza, spotlighting local and seasonal produce. During Pizza Today's visit last fall, The CSA Pizza had a beet-puree base and was topped with roasted carrots, red onion, goat cheese, dill, honey and extra-virgin olive oil.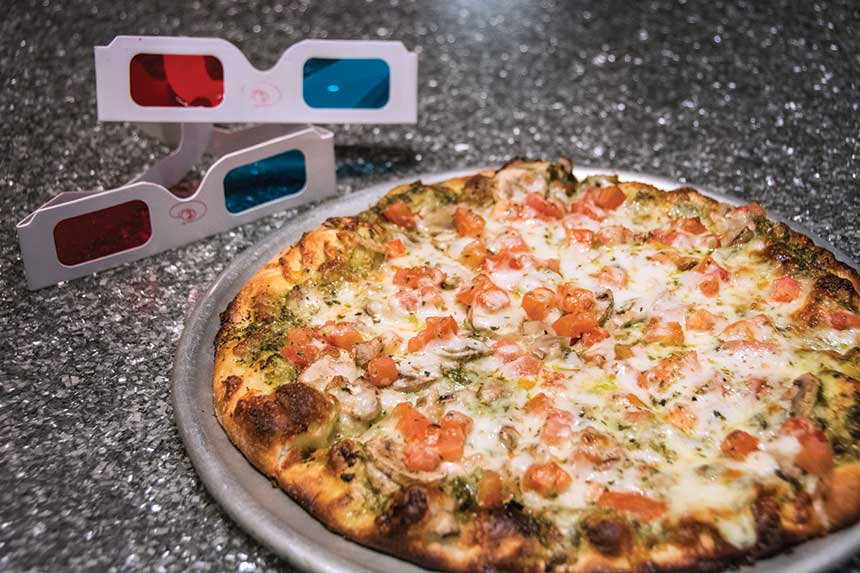 Other popular pies include The Hipster (tomato sauce, mozzarella, spinach, button mushrooms, red onions, Roma tomatoes and feta) and a Minnesota tribute, The Paul Bunyan (tomato sauce, topped with mozzarella, Morel mushrooms, wild rice and free-range bison sausage).
Any of the Galactic pies can be made vegetarian, vegan or gluten free. Pizza accounts for 80 percent of the pizzeria's sales.
One pizza offers fund-raising opportunities everyday. When customers order the Second Harvest Heartland (a spin on Margherita), Galactic donates $1 to a state hunger relief organization.
Hemp is a unique ingredient to pizzeria's menu. Citing its health and environmental benefits, Galactic incorporates hemp products into each menu category, and prints its menu on hemp paper. A house-made hemp pesto sauce is the base of The Galactic pizza with mozzarella, button mushrooms, garlic, Roma tomatoes and oregano. The pizzeria also sources local hemp brownies for its dessert menu.
Wackerman notes that there is a bit of an education process for some customers to distinguish hemp products from its marijuana cousin.
Pastas, salads and appetizers round out the rest of Galactic's menu. A popular appetizer is Hand Rolled Italian Egg Rolls, stuffed with spicy Italian sausage, bell peppers, spinach, red onion and mozzarella.
Delivery is at the heart of the business at nearly 60 percent, followed by dine-in at 25 percent. With such unique, fully wrapped electric vehicles, they double as a major marketing component.
Additionally, Galactic does some traditional advertising, mostly with community radio stations and social media. His daughter spearheads Galactic's social presence.
Wackerman's family is very involved in the business. His wife works with its POS system and his sons have worked in the kitchen. "That was a huge thing: if my family didn't buy into it, it wouldn't have been a good project," he says.
Denise Greer is associate editor of Pizza Today.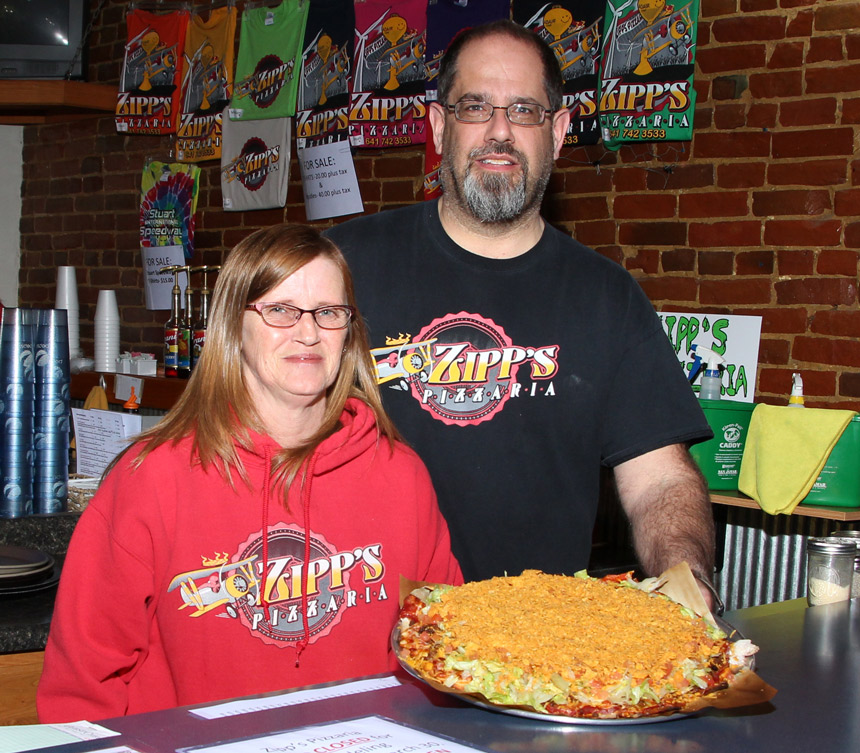 Zipp's Pizzaria Adair, Iowa We make everything ourselves (crust, three kinds of raw sausage, sliced provolone cheese, homemade... Read More ›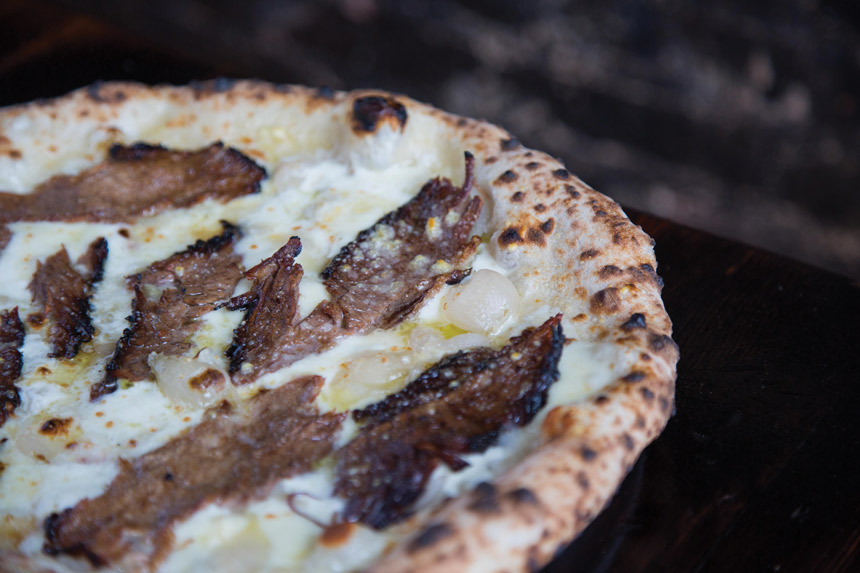 Forcella | Brooklyn, NY The Williamsburg pizzeria serves up Neapolitan pizzas and fried pies along with a full menu... Read More ›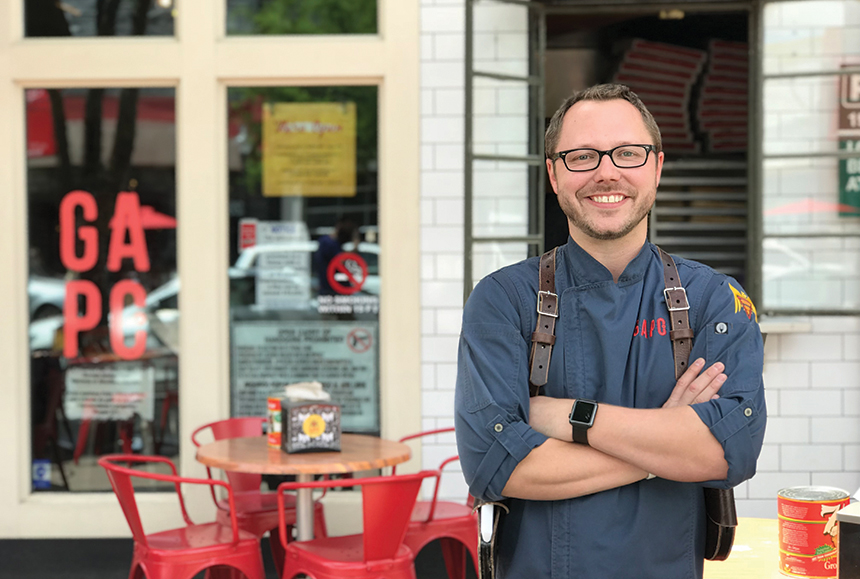 The Original Pizza Slayer A Look Inside Dallas-based Greenville Avenue Pizza Company (GAPCo) Sammy Mandell sat arms folded... Read More ›