Topping the Trend
Topp't redefines fast casual in Kentucky and Southern Indiana
Just as fast-casual pizza began to boom with national brands sweeping the nation, Topp't Handcrafted Pizzas + Chopped Salads entered the segment in the modest-sized, rural town of Elizabethtown, Kentucky in 2015 and followed with a second location in New Albany, Indiana, in 2016.
Founder Rick Kueber and Managing Partner Aaron Simpson envisioned a fast-casual pizzeria that has a larger footprint, is more kid centric, provides limited specialty options and has a dynamite salad program, along with drink and dessert programs.
Pizza Today sat down with Kueber and Simpson at the New Albany location this spring to learn more about the innovative concept.
When a friend of Kueber and franchisee of another large brand dined at Topp't, he referred to the concept as "fast casual on steroids." Kueber says that description has stuck.
"When you think about the typical fast-casual pizza place, it's 2,400 square feet or 3,000, this is almost 4,000 square feet," Rick says. "We seat 120 people, and plus we can cue up another 75 people in line. To me, that's a big differentiator for us."
Kueber is a visionary entrepreneur who has successfully launched several businesses. He founded Sun Tan City and is a Planet Fitness franchisee. In total, his group has 340 other retail locations and many shared services that he's able to tap to assist the newest startup. "I've always had a niche for operating multiple business, whether it's Sun Tan City or Planet Fitness or an independent video rental in small towns." He's also dabbled in the fast casual concept as a franchisee of Moe's Southwest Grill, a venture that led to the creation of Topp't.
Instead of renewing an Elizabethtown Moe's franchise, Kueber says: "It's probably a low-risk proposition to convert this to our own brand and we talked about what the needs (of the community) were. We talked about 'do we do pizza or do we do salads?' We ended up doing both. And surprisingly, to me, it's a common-sense migration to combine the two products because you are using the same products on the line… There are a few toppings we had to bring in. Lettuce is a high-cost item."
Building salads into the concept as a dominant piece has been a game changer for Topp't at nearly 22 to 25 percent of its sales. "You can get salads at the other places but it's not the same. It's an afterthought," Kueber says.
The Pizzeria's menu has been narrowed down to four pizzas and four salads, along with a few other offerings like wraps and desserts. The handcrafted pizzas menu includes the Carnivore with pepperoni, sausage and crumbled meatballs; BBQ Chicken; Chicken Bacon Ranch and the Supreme. Chopped salads include the Classic Club; Cobb; Orchard with baby spinach, Granny Smith apples, Mandarin oranges, craisins, grilled chicken, walnuts and a raspberry vinaigrette; and Topp't Salad with romaine, cheddar, corn, black beans, tomatoes, grilled chicken, tortilla strips and Green Goddess dressing.
"We started with about 10 specialty pizzas, 10 specialty salads," Simpson says. "We started looking at how do we speed up this line. We kept looking at ways to progress and build that customer experience. And for us, let's simplify the menu. The more choices we add, the more they were just standing there looking at that menu. It was too much. Let's take a look at our four best sellers and let's simplify them down and let's go from there. At the end of the day they can craft anything they want."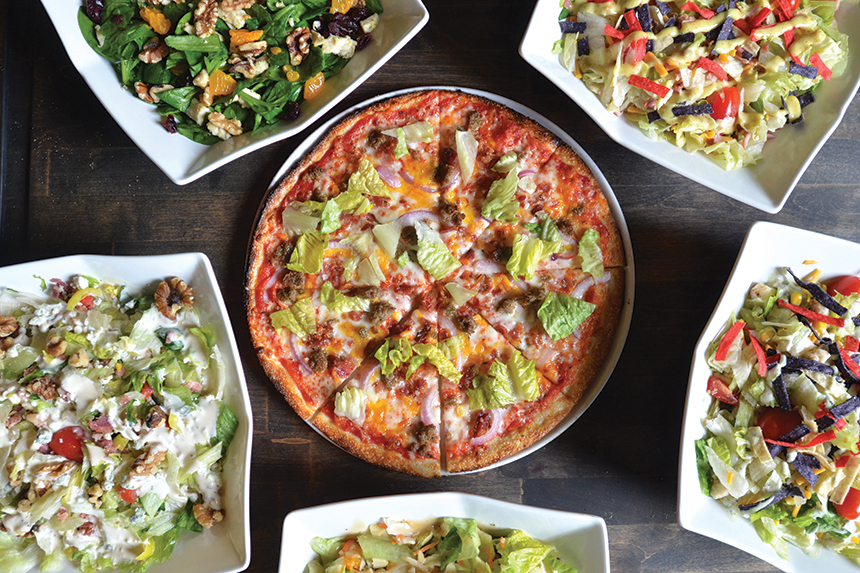 Most customers do build their own, even if it's simply adding or subtracting from one of four pizzas, Simpson adds. There are nearly 60 ingredients on the makeline, including four-crust styles, seven sauces, six cheeses and a host of veggie and meat toppings.
The beverage program also sets Topp't apart and adds colorful eye appeal in the dining area. Large dispensers of strawberry, blood orange, Tiffany blue and traditional hand-squeezed lemonades, as well as cherry limeade and green apple punch, are a huge draw for kids and adults alike. "I think we have a very unique drink program," Kueber says. "I'd like to think we followed in Sonic's footsteps, even down to the ice. I was adamant about this ice maker."
The flavored beverages attract a key demographic: kids. "Kids come in for the drinks," Rick says. "Parents love it because they can get healthy alternatives to pizza if they so choose. We really feel that the (other) brands missed the mark on kids."
With close to 35 employees at the New Albany location and another 12 to 15 in Elizabethtown, staff training is an integral part of speeding up the line. Kueber and Simpson constantly teach hustle and urgency. "The biggest challenge is always that sense of urgency, getting your staff to understand that sense of urgency," Simpson says. "How do you direct questions to customers where it's not open-ended. You are not going to say 'what kind of dough do you want? Do you want to try our signature thin or would you like to try our home-style crust?' You have to narrow that stuff down to be able to speed up that process."
Speed is critical in the fast-casual segment. "If you have to wait in line for 30 minutes to get a pizza that takes two minutes, there's probably a disconnect somewhere in the customer service and you are going to alienate some consumers in doing that," Kueber says.
With each location dialed in on the speed, Topp't will soon add store No. 3 in nearby Frankfort, Kentucky. Kueber says they are excited to be the first fast-casual pizza in that market, a demographic different from the suburban Louisville community of  New Albany or Elizabethtown. Kueber has a knack for finding locations where the stores can thrive, favoring high-traffic areas with neighboring shopping, theaters, schools and large churches.
Location selection will continue to be key as Topp't grows. "We would really like to be selective," Kueber says. "I've grown many businesses and the first 10 locations are key. I would like to think in five or six years we can be at 50 locations. Once we gain momentum, we can grow it pretty fast. Capital is not our issue, it's time and availability of locations that will be the driver of our growth."
The growth strategy for Topp't is currently to expand through company stores. "We could possibly do some friends and family franchising, which is more of a partnership," Kueber says. "I think we will forgo the typical franchise model and probably do something different. I've been a franchisor and a franchisee. They're both challenging. This is kind of the best of both worlds… It's kind of fun to run your own brand and not have to be worried about what the franchisor is thinking or doing and what their motives are behind their decisions."
While the dust settles after so many operators have jumped in fast-casual pizza in recent years, Topp't carves its way into smaller markets. Topp't is scalable and ready for growth, Kueber says. "A lot of it is going to depend on the marketplace and how it looks like one or two leaders are emerging in the space and how confident we feel that our product is different," he says. "We're eventually going to have to go across the street and test it, right? And see if the fast casual on steroids market works in a competitive marketplace." By across the street, Kueber is referring to Louisville, Kentucky, where several fast-casual pizzerias have established strong footholds around the city.
Denise Greer  is associate editor at Pizza Today.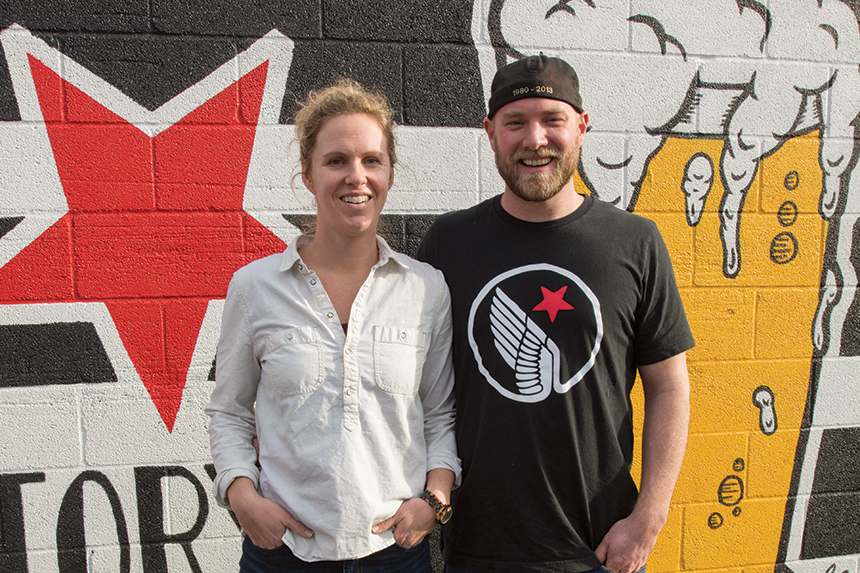 Post-modern Transformation Former VFW post reborn as popular local pizzeria While walking a few blocks from their home in... Read More ›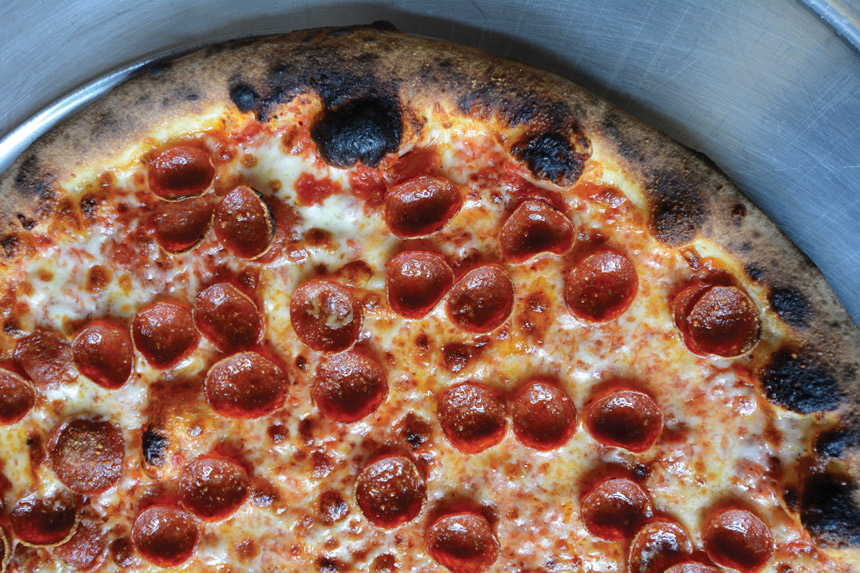 Breathe new life into your pizzeria with these tips If you're running a pizzeria, especially one that is successful,... Read More ›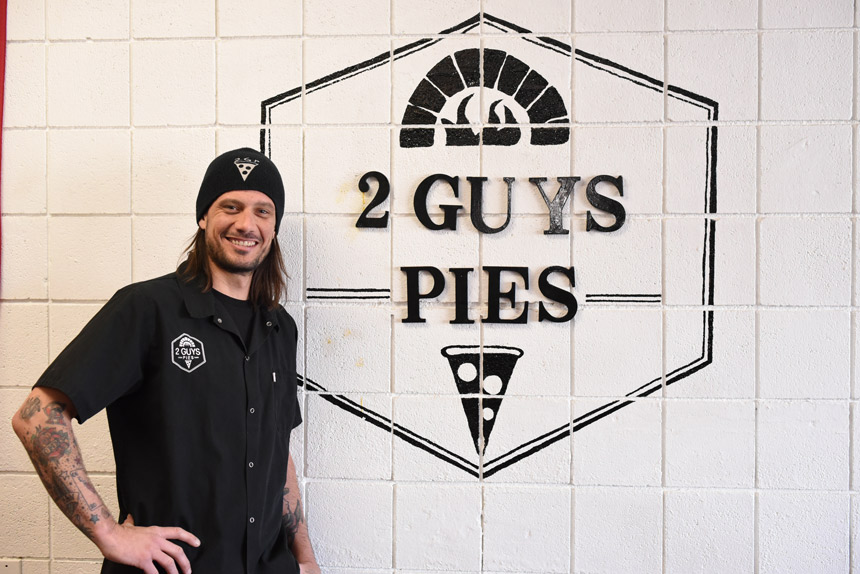 2 Guys Pies Yucca Valley, California Here at 2 Guys Pies we live by a plan, the P.I.E.... Read More ›