Do your servers know who to turn to?
Waiting to be acknowledged when dining out is not just a mood killer –– it's fatal for a business. Diners' expectations for service is completely different than other retail transactions. Diners expect service to be brought to them unlike a grocery, clothing or sporting goods store, where it is common to roam around to find staff to get some service. When dining out, guests expect the staff to initiate contact and service. Guests get very irritated if they must seek it themselves.
There's a timer in all diners' minds that automatically starts a countdown as soon as they enter your business. They expect to be greeted at entry and at the table within less than a minute. The longer the wait to be acknowledged, the faster that mental clock ticks. We go from hungry to hangry in a heartbeat!
Even counter service business models need to train their staff on the critical nature of an immediate greet to all guests. As soon as the door opens, staff (at a minimum) must say "Hello!"
What's the big deal? Greeting guests sets the emotional connection for the business experience. It connects the guest to an individual that's going to help them with their questions and specific dining needs. This is important for new guests, as often they'll need guidance on the menu and the "flow" of the restaurant. It is critical for your regulars in that the staff acknowledgement reflects how much the business appreciates their return patronage.
The tone of the greeting reflects how much the business values all guests. In addition to the basic "hello," the greeting must have a sense of urgency. The opposite is the classic service with a shrug. The "hospitality game face" — a smile — is an invitation to service and a core element of hospitality.
All staff should face the front door and be ready to greet guests as they arrive. Even during a rush period, teach staff that even eye-contact and a wave is a legitimate greeting as it still provides a personal welcome. Mouthing "I'll be right with you…" works too.
A common error occurs when staff members cluster amongst themselves and become more focused on their own conversations than the needs of their guests. This happens quite often at the start of the shift and at shift change. It also helps to find out if their guest is new to your establishment, as the employee can anticipate providing more time and attention with their order.
Initiating the greeting puts the house in the driver's seat of controlling the service experience. If your guests must ask for service, you are automatically put on the defensive to recover the service misstep. Remember — it's many times cheaper to retain a regular than to acquire a new guest!
Keep the greeting a priority. "Hi… may I help you?" is all it takes.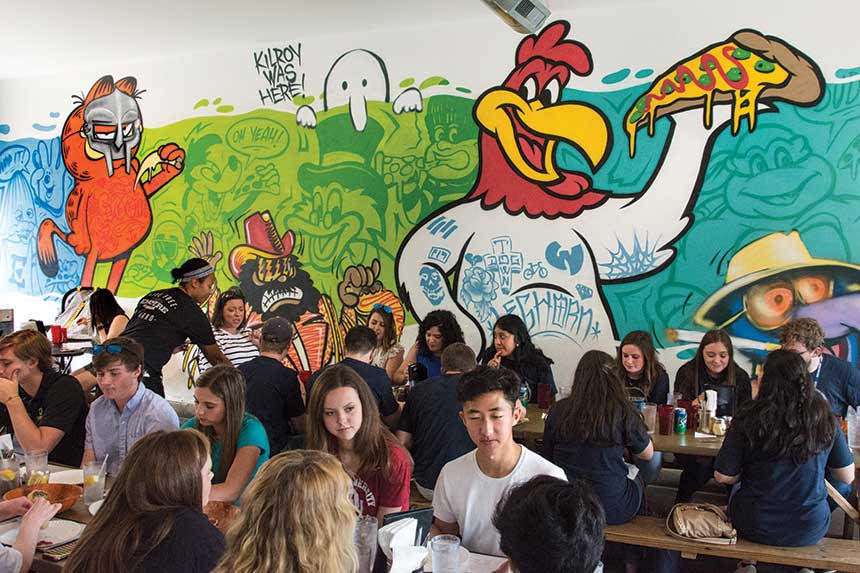 Position your pizzeria to thrive with large parties An exercise: Go to a search engine and type "group friendly restaurants"... Read More ›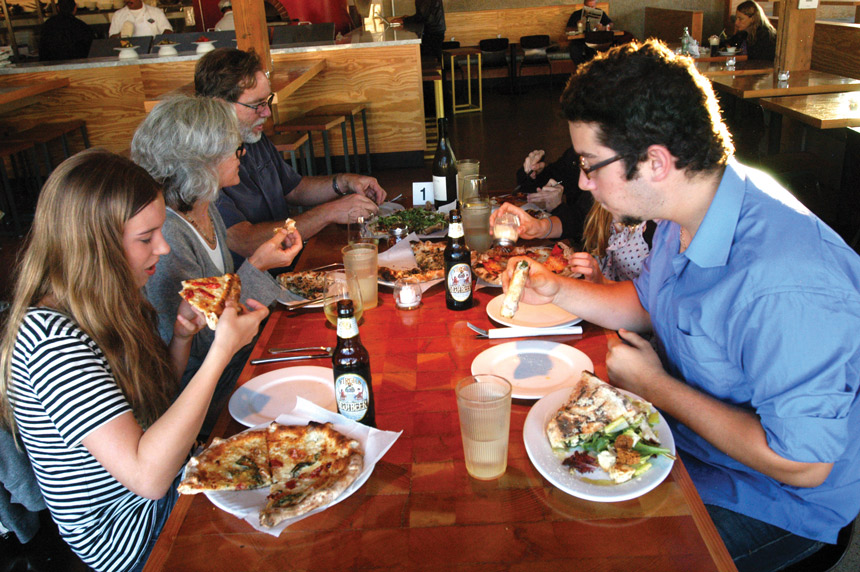 It's about more than food "People will forget what you said, people will forget what you did, but people... Read More ›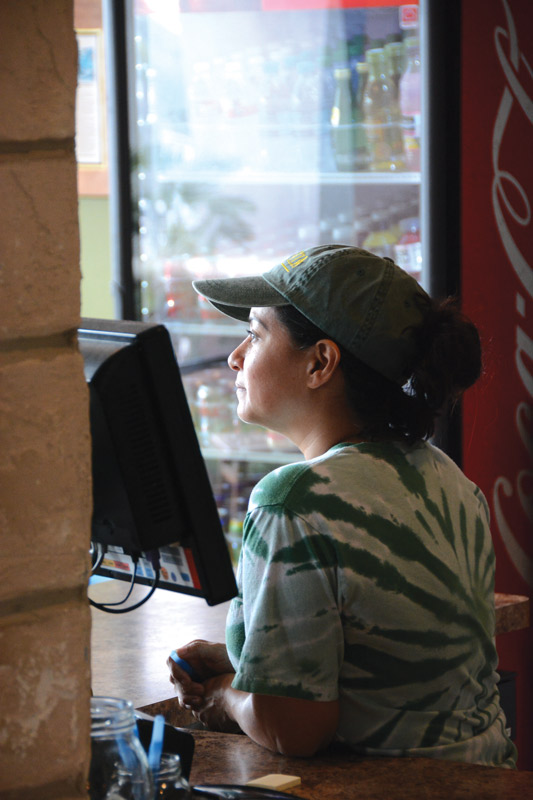 Sometimes you have to deny a customer request — but do it tactfully In the classic movie, "Five Easy... Read More ›