Get Situated
When planning a pizzeria, operators need to devote careful consideration into laying out the dining room and configuring seating. An inviting, well-conceived dining room is essential for a pizzeria to attract customers, maximize sales and maintain a smooth and safe traffic flow. While some layout elements depend on the restaurant's intended niche on the spectrum of fast casual to upscale, some guidelines are universal.
• Customers prefer booths. Operators prefer tables. When designing their dining rooms, pizzeria operators immediately confront two conflicting needs: customer preference and maximizing capacity.
"You've got to balance what people want. Booths have a sense of privacy and are more comfortable, but two-tops maximize seating," says Michael Shepherd, president of Perfecting Pizza LLC in South Carolina.
"The key is understanding your market, so you can mix communal tables, booths, two-tops, four-tops and flexible seating like banquettes," says Dean Small, founder and CEO of California-based Synergy Restaurant Consultants. "If you have a lot of couples, you need to have two-tops to support them during peak business periods. When a couple takes a four-top, you lose 50 percent of your seating capacity."
Accommodating large groups is often overlooked, says Shepherd. "If a party of 20 walks in after Little League, or a large family, and if you can't seat them together, they'll walk out. Everyone wants to see each other and talk to each other." Shepherd's general rule of thumb is one-third booths, two-thirds tables.
Shops with a brisk slice business should offer a more individual experience, says Danu Kennedy, design director at Parts and Labor Design, a Manhattan interior design firm. "Like counter seating, or maybe high tops," proposes Jeremy Levitt, Parts and Labor Design co-founder and co-owner.
• Variety and comfort establish attractive ambience. Seating arrangements have a big impact on ambiance. A uniform sea of tables and chairs lacks visual and emotional appeal. "I like restaurants that have a mix of tables, chairs and booths," says Small. "It's more interesting and inviting: Think about how Starbucks offers a choice of soft and hard seating, appealing to all preferences."
Ambiance should reflect pizzeria's unique appeal. "Pizza places should be warm and fun and social," Levitt says. "Booth seating really lends itself to a good pizza eating experience. It's a classic look, and you have a great layout for four to six people to pick from the pie from all angles."
An open kitchen can cultivate a warm, engaging atmosphere. "The open flame of a wood-fired oven lends itself to a more cozy environment," says Kennedy. "It's really nice to open up to guests, so they can interact with the cooking and the kneading and the preparation."
Customers will linger when they're on padded, comfortable seats, benefitting the bottom line. "If it takes 15 to 20 minutes for a pizza to bake, and you want customers to have a glass of wine and drive check average, you want them to be comfortable, so after 20 minutes they might consider that second glass of wine," advises Small. Hard, less comfortable seats promote a speedy departure, which may not be a liability at a quick-service by-the-slice operation.
• The unique traffic flow of pizzerias. Well-conceived seating is essential for easy traffic flow. Again, know your customer mix. Table service or counter service, by-the-slice or whole pie, shared pies or individual pizzas, fancy or casual –– these factors all impact dining experience and arrangements.
For takeout business, Shepherd warns, "theNo. 1 mistake I see is forgetting that the people dining in don't want foot traffic coming through their meal. The kitchen has to be integrated into the carryout, the carryout has to be close to the front door, and you've got to segregate the dining area." Many restaurants strategically place a barrier such as a banquette to separate the queuing area from the seating area so dine-in guests don't feel jostled.
Annelise Kelly is a Portland, Oregon-based freelance writer.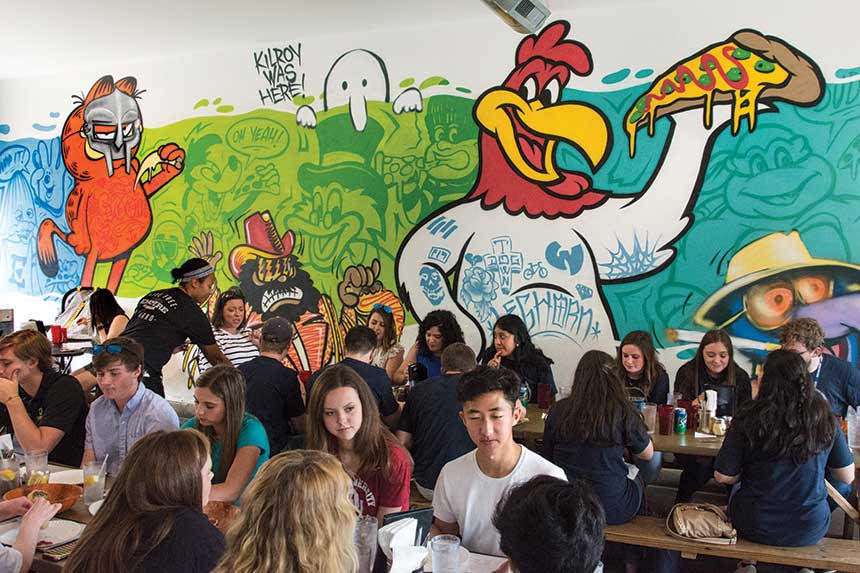 Position your pizzeria to thrive with large parties An exercise: Go to a search engine and type "group friendly restaurants"... Read More ›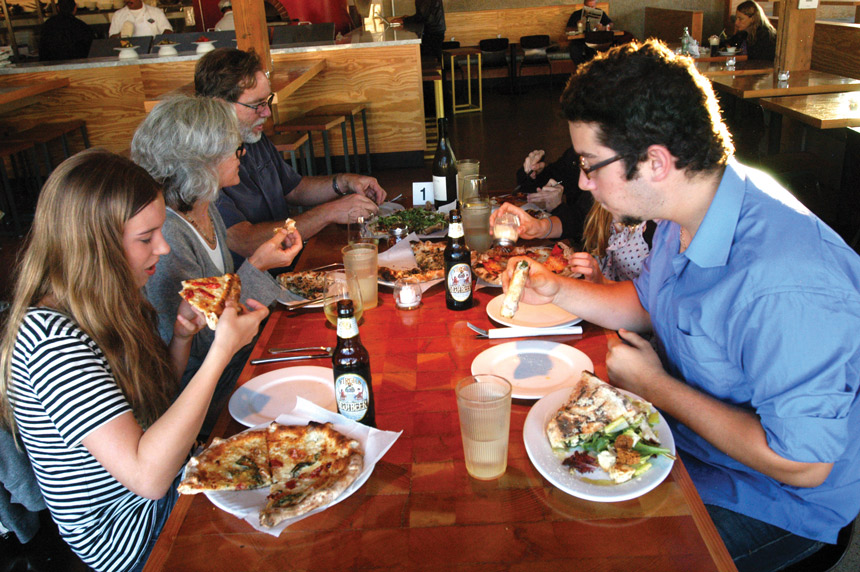 It's about more than food "People will forget what you said, people will forget what you did, but people... Read More ›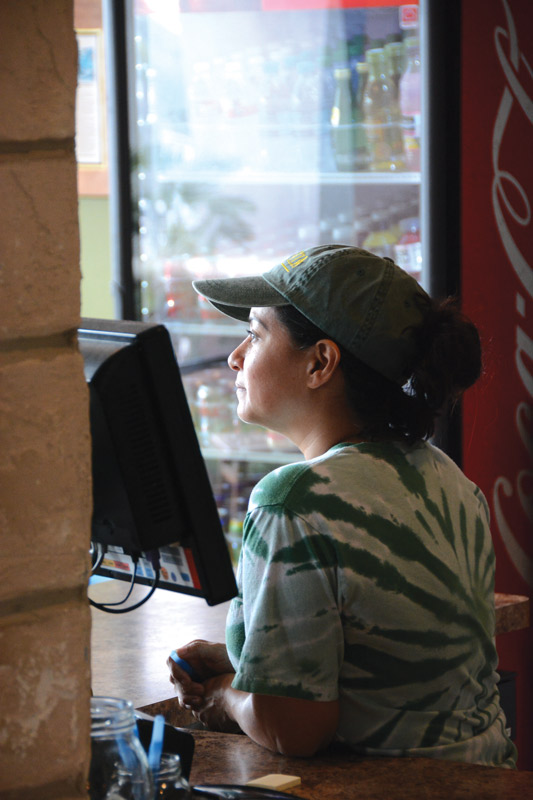 Sometimes you have to deny a customer request — but do it tactfully In the classic movie, "Five Easy... Read More ›