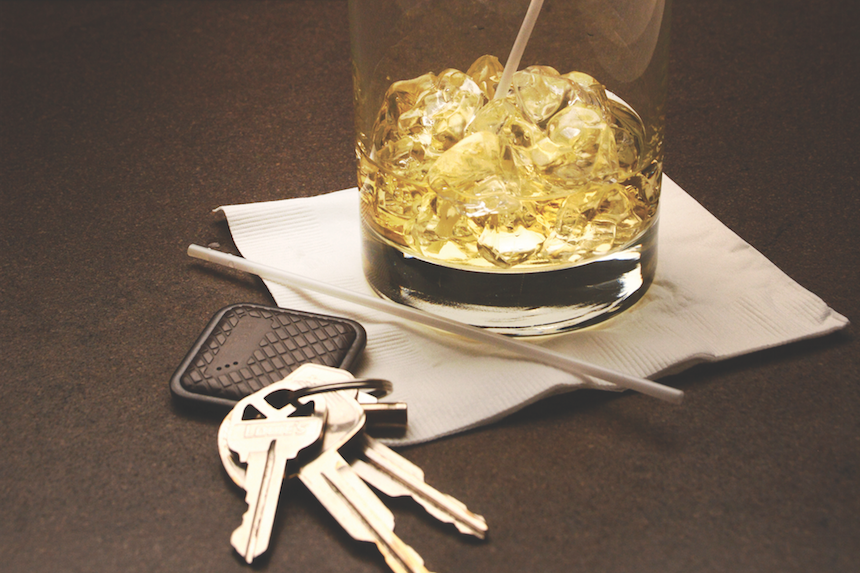 Best Practices in Dealing with Intoxicated Customers
If you've got a bar, chances are your employees have handled their share of overserved customers. Few combinations are better than pizza and beer, after all, and it's not hard to knock back one too many with a great pie.
Most of the time, these customers get a driver, call a cab or chat up the staff until they've sobered up. Once in a while, though, you'll have to worry about a customer's safety as they leave your shop –– or even face backlash when you cut them off.
How should your employees handle these customers? How do you provide a safe environment for your staff and patrons, while still providing great service to a paying guest? What are your legal obligations in these situations –– and what do you stand to lose if they're handled improperly? Following are a few best practices from shop owners, managers and industry consultants.
Risks, Rules and Obligations
Liquor laws vary from state to state, but in many cases, you can be held liable for a customer's injuries. "If a guest leaves your restaurant intoxicated and gets into an accident that causes damage to property or people, any restaurant that served them can be pursued legally – especially the last restaurant that served them," says Ray Camillo, founder and CEO of Blue Orbit Restaurant Consulting.
While few restaurants will knowingly serve drunk patrons, owners may still be at risk if they don't read a situation correctly. "If a customer left inebriated and we didn't know, and they got into a car accident, we could lose our liquor license," says Harry Luhrs, manager of Finelli Pizzeria.
While law enforcement can help –– and should, in situations with belligerent customers –– calling the police has its drawbacks, as well. "It's a bit of a catch-22 because they keep records of alcohol-related calls, and too many could lead to suspension or loss of your license," says Jeff Ambrose, Woodstock's Pizza co-owner and CEO.
Bottom line: If you're going to serve alcohol, you need to keep an eye on your customers. High-dollar lawsuits are rare, but patrons' safety, your employees' safety and the longevity of your business depend on your oversight.
Up to Speed
Unless you work every evening shift yourself, your servers, bartenders and managers will ultimately be responsible for keeping your customers safe. It's imperative you train them accordingly, and the National Restaurant Association's ServSafe Alcohol program is a great place to start. At only $30 per employee for a state-specific online course, it's a cheap, reliable way to ensure your staff is up to speed on regulations, local laws and best practices.
Depending on your shop's atmosphere and sales volume, you may want to offer your own training, as well. "We have alcohol 101 and 201," says Ambrose. "The former is simply about checking IDs and not overserving people. The latter is extra information for shift managers, cashiers and bartenders."
Policies in Place
Training aside, it helps to have a few hard-and-fast rules employees can fall back on. "Instead of letting someone buy a round of beers for a group, make sure the bartender serves each person," says David Mitroff of Piedmont Avenue Consulting. "You might also have different spots in the restaurant for ordering alcohol and ordering pizza to help monitor the situation," he adds.
While they're not for every restaurant, hard-drink limits might also suit your crowd. "I only serve craft beers and wine, and the rule is for every two hours, no more than three beers," says Luhrs. Doesn't that rule generate some push-back? "Absolutely, and I tell them my liquor license is more important than them getting another drink," Luhrs adds.
Tactful Solutions
While your goal should be to prevent customers from going over the top, you'll eventually need to deal with those who've exceeded their limits, and whose safety becomes a concern. "If you're worried, call them a cab and even pay for it," says Luhrs. "It pays off in terms of people knowing you care, and we want that person to leave happily and come back another day."
What if someone's mid-sip by the time you've realized they're past their limit ––– even if it's their first drink at your bar? "If we recognize they've arrived drunk, we'll refund their money and tell them they've had enough," says Ambrose.
In addition to cut-offs and cabs, it pays to support designated drivers. "Offering them their non-alcoholic beverages for free is a good policy and much-appreciated," says Camillo. The driver decides where the group goes, after all, and if you can help them have a good time, you'll secure more than enough business to offset the cost.
Ultimately, whether a customer is satisfied with your policies or not, ousting them is rarely a good idea. "It's never a good idea to simply 'throw out' a customer who's had too much to drink," says Camillo. "What they do next could be tragic for themselves and the restaurant." 
Cover your bases: 5 Tips for Safety and Compliance
Leverage technology. "We've recently rolled out an app that scans the driver's license and tells whether they're legit or not," says Jeff Ambrose of Woodstock's Pizza. AGE ID and similar programs are cost-effective and can keep you and your underage customers safe.
Set a limit. If you're serving spirits, wine or high-ABV beer, consider a hard limit on the number of drinks customers can order per hour.
Raise drink prices. "You might up the price of your shots, or not do such a cheap happy-hour special, if you notice it's upsetting your regular customers," says David Mitroff of Piedmont Avenue Consulting.
Manage your inventory. The bar is by far the most common spot for employee theft, and free drinks or overpours can quickly lead to a rowdy crowd. "Inventory management systems typically pay for themselves as theft dramatically decreases," Mitroff adds.
Find free training. Local, law-enforcement sponsored programs such as California's LEAD (Licensee Education on Alcohol and Drugs) offer helpful tips and information, and they may even reduce your liability in lawsuits involving alcohol.
David LaMartina is a Kansas City-based freelance copywriter who specializes in the finance, food and health industries.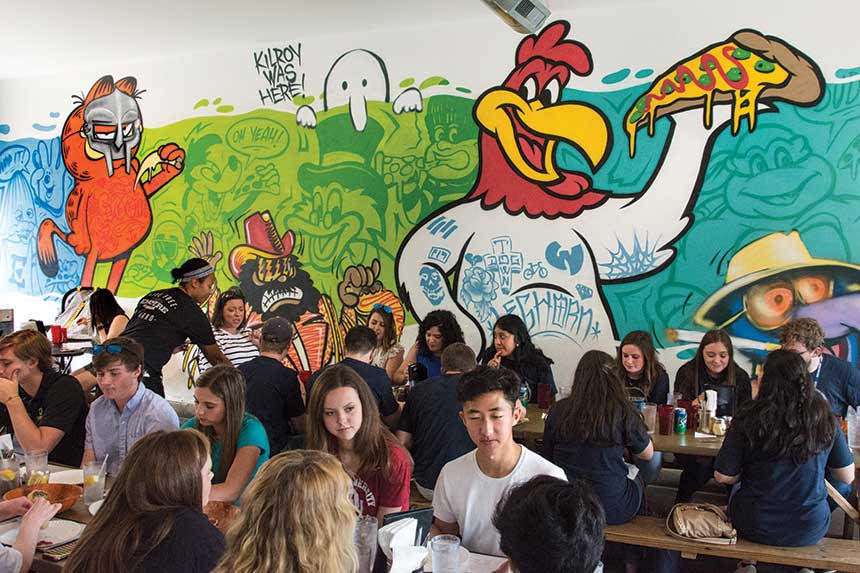 Position your pizzeria to thrive with large parties An exercise: Go to a search engine and type "group friendly restaurants"... Read More ›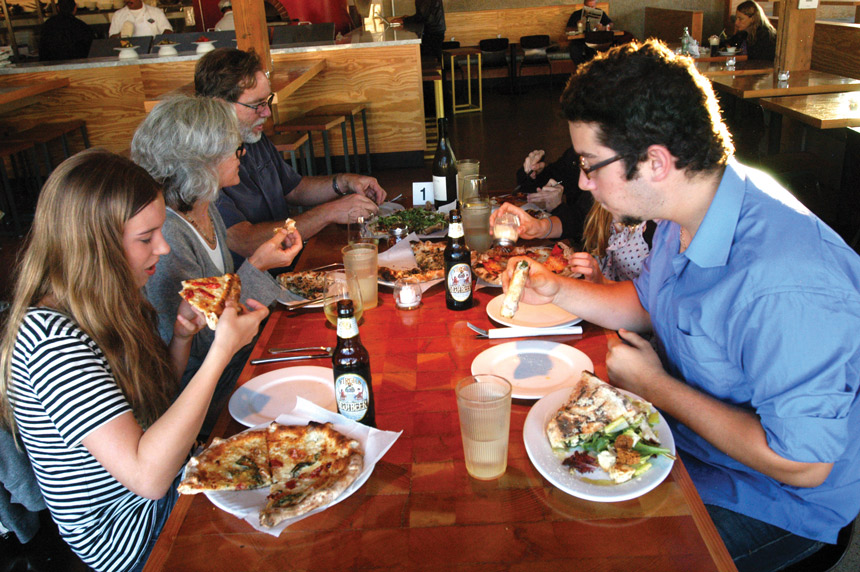 It's about more than food "People will forget what you said, people will forget what you did, but people... Read More ›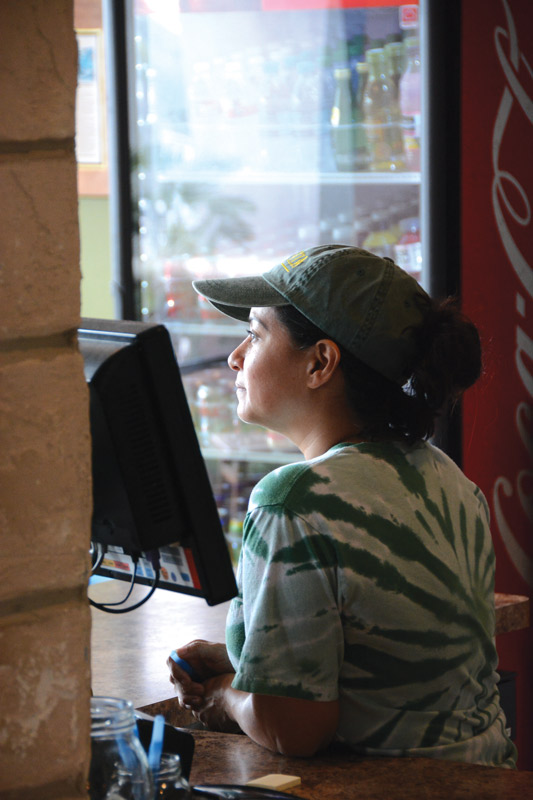 Sometimes you have to deny a customer request — but do it tactfully In the classic movie, "Five Easy... Read More ›