How ready is your restaurant for a renovation?
Rebuilding a restaurant from the ground up is an unusual situation. Just ask Joey Bramwell, COO of DoubleDave's Pizzaworks Systems, Inc., who says his company had to do just that when one of their north Houston locations was destroyed by Hurricane Harvey. Fortunately, controlled renovations are more the norm for the 32-unit franchise based in Austin, Texas.
Over the last few years, several of their restaurants have undergone some sort of renovation. What sparks a redo? In terms of planned renovations — those not undertaken as the result of unexpected circumstances — it's generally the restaurant's age.
"We have company inspectors who drop by the franchises monthly and make notes, alerting the owners that things are starting to look shabby and they should get prepared for a refreshing so they can plan in advance to minimize costs and customer issues," says Bramwell.
Although there have been occasions when they've had to close — such as a walk-in cooler failing — generally they've been able to keep things up and running. Consider a recent total renovation of two bathrooms in one of their restaurants.
"Each bathroom was closed for a week," recalls Bramwell. "We made one bathroom unisex, putting a lock on the door, while the other was being worked on. The loud stuff was done at night, with the quiet stuff, like replacing fixtures, lighting and so on, done during the day. Even though it cost more to have work done at night, it would have cost more to have closed down."
Taking this approach often makes the most financial sense, says Dennis Lombardi, president of Insight Dynamics LLC, a Columbus, Ohio, industry consulting firm.
"Closing for just a day or two would likely not present a problem for employees or customers," Lombardi says. "But if closing down for several weeks, then a restaurant would likely lose some employees and maybe some customers." If that's a concern, it may be worth paying a premium to have the work done at night, he adds.
Lombardi says operators trying to decide whether to stay open or close must factor in the scope and duration of the project. For example, in some cases –– like a kitchen dismantling or hazardous materials removal –– closing may be the only recourse. But if the renovation involves a minimal amount of work, say in the dining area of the restaurant, keeping the lights on becomes far likelier. Other work-arounds he mentions include maintaining some aspects of the operation during a renovation (such as a delivery component), or tackling the work in stages.
Joe Spinelli, president of Restaurant Consultants, Inc., an industry consulting firm based in College Park, Maryland, thinks a phased approach –– where some work is done sooner, some later, perhaps in the slower months — is often the way to go.
"The project can also be completed on an overtime basis," he adds. "You can have morning and night shifts working around the clock. This is much more expensive, but it will shorten the downtime significantly."
And there may be other options than staying open or closing, says Spinelli, citing a few examples from their case studies, such as when they served as architects for a small pizza chain and were tasked with remodeling a corporate store. They decided to station one of that chain's food trucks in front of that store during the remodel, servicing most of the existing customers. Another time a renovation closed down an entire store but they were able to keep the delivery area open by consolidating this space.
"The worst-case scenario is closing the operations," Spinelli says. "This has severe impact on the brand. It's not just the loss of revenue, but giving repeat and new customers opportunities to try other competitors, which they may not have done, other than for the convenience."
Planning ahead and staging — making sure all items necessary to the renovation are readily available — is essential, since this will help avoid delays due to lack of materials, says Lombardi. Bramwell agrees that planning ahead saves time and sanity. For the aforementioned bathroom remodels, they purchased all the material in advance, storing some of this onsite (Lombardi says some restaurants have rented PODS for this purpose), while the trades kept some materials at their locations.
Bramwell says they'll often use a general contractor to coordinate and manage the project. Spinelli advises this as well, along with using an experienced architect (a consultant can also help determine if a restaurant can remain open or must close, he adds).
"Don't try to save money by being your own GC," says Spinelli. "If you have that experience, this might work, but contact them before starting. They can assist you with the project. If the project is very large and you're spending over $300,000 or $400,000, you can contact a construction manager. They can also help you with speeding up the process."
Spinelli also advises contacting the local health department to determine what's necessary to protect food safety. "And check your lease," he cautions. "There may be provisions requiring the landlord's approval prior to starting construction."
---
Sounding the Alert
If a planned renovation requires a lengthy closure, restaurant operators will need to minimize the potential loss of customers. Give them a month's notice, says Joseph Spinelli, president of Restaurant Consultants, Inc., in College Park, Maryland. Spell out why the closure is happening (delivering a better experience) and why it isn't (a change in the management or food), says Dennis Lombardi, president of Insight Dynamics LLC in Columbus, Ohio. Also, revise the Web site, marketing materials and the outgoing message, says Spinelli.
Employees deserve a heads-up as well, to let them plan ahead and to hopefully keep them from wandering to other employers. They may qualify for unemployment benefits, says Spinelli. Sending them to other locations may also be an option, says Lombardi. Or paying them a portion or all of their salaries — depending on length of time worked — could be factored into the remodeling costs, says Spinelli.
Pamela Mills-Senn is a freelance writer specializing in food and business topics. She lives in Denver, Colorado.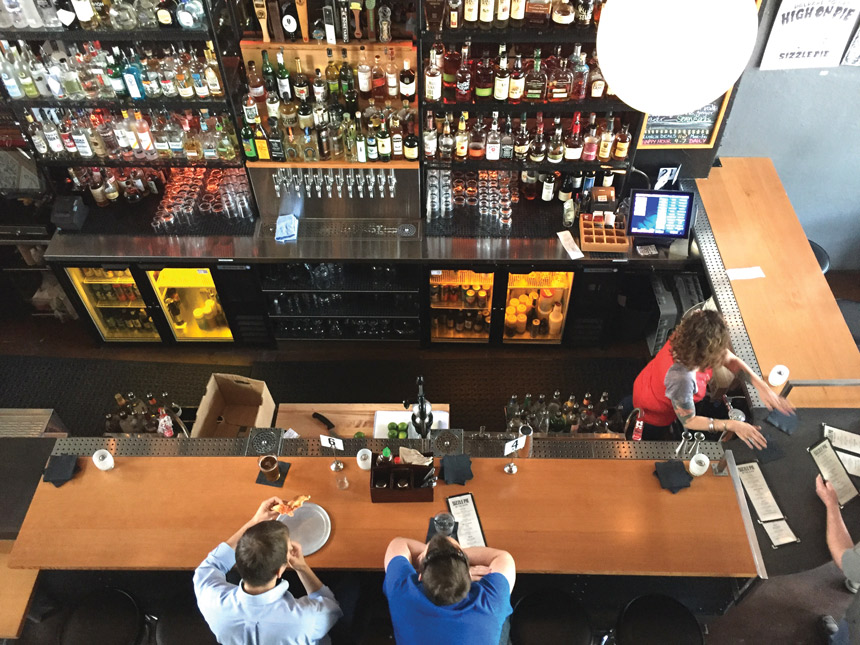 Hiring the right bartender can make or break your beverage program Sure, celebrity bartenders are all over your television... Read More ›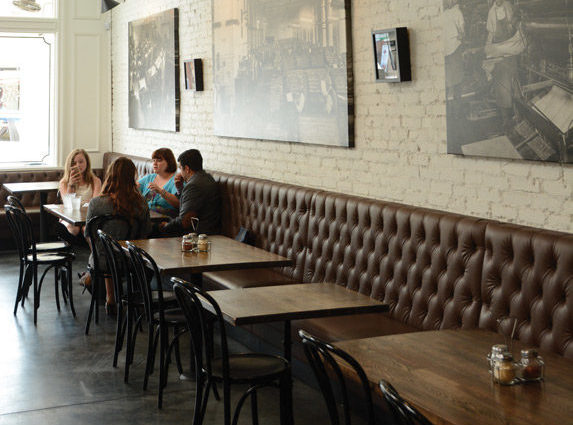 When things get tense, just relax and control your emotions Ever have a customer that just gets on your... Read More ›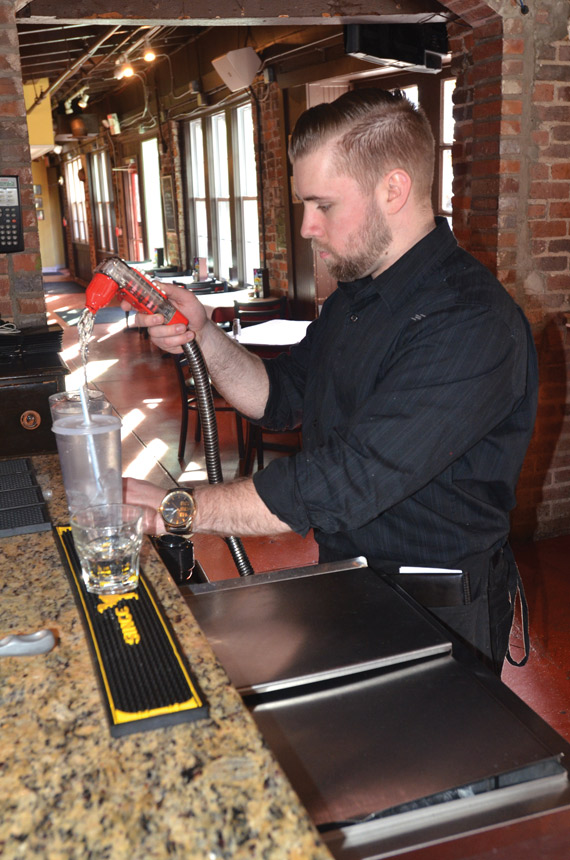 Three primary needs that every guest has As a consumer, do you ever get tired of your arrival or... Read More ›