Hot, Hot, Hot
Every year, we ask a handful of pizzeria owners what ingredients sell well in their restaurants, and no two years are alike. While pepperoni still remains the top choice for most, operators find that stepping outside of their comfort zones often translates to bigger profits and repeat business.
As more consumers continue to test their palates, pizzeria owners use pizza –– and their menu ––as creative outlets. The good news is that distributors even in smaller cities are able to source non-traditional ingredients. All you have to do is try!
Microgreens
Tony Gemignani, owner of Tony's Pizza Napoletana in San Francisco and the Pizza Rock brand
"Microgreens –– sometimes referred to as vegetable confetti –– are a great finishing ingredient on pizzas. The variety of these young, flavorful vegetable greens are vast and can be used on sandwiches and as salads."
Vegan Almond Cheese
Craig Mosmen, owner of The Couch Tomato in Philadelphia
"A recent ingredient that we have been excited to introduce to our menu is vegan almond cheese. We have it shipped in from across the country by the pallet. We are in a very health-conscious market where veganism is rapidly growing, whether for social or dietary reasons. Over the years, we have tested a variety of vegan cheeses and personally feel that their quality and flavor is unmatched, and we simply substitute it for our standard pizza cheese when requested."
Dates
Ali Haider, master pizzaiolo at 786 Degrees Wood Fired Pizza Co. in Sun Valley, California
"The best way I could describe dates is a bite that is sweet and savory, soft and crunchy, sugary and salty all at once. Named 'the fruit of paradise', my favorite variety are Medjool. They act as the healthiest sweetener alternative. They bring a unique quality of flavor and texture to any recipe. I mostly use them in paste form or even cut dried dates in small bits (as bacon bits) to add some bite on the pizza. Besides the countless health factor, dates add luscious richness, sophisticated flavor and moisture to create an overall 'X factor' to any pizza I design."
Fruits and Finishing Sauces
Kelly Stevens, co-owner of Palo Mesa Pizza in Arroyo Grande, California
"Adding a new twist on pizza is exciting, such as mushrooms sautéed in cream sherry. At the moment we've been doing a lot with fruit. We like pears, nectarines, even raisins. We made a pizza with house-made chorizo, corn, raisins, goat cheese and topped it with our green sauce."
Salumi Marmalade
Jay Jerrier, owner of Cane Rosso and Zoli's in Dallas, Texas
"We love the spicy sweet combo on pizzas, pastas, and appetizers –– and it's a great way to use up the odd bits and ends of salumi and bacon.
We'll take the small ends of bacon, pepperoni or soppressatta and turn it into a nice sticky marmalade with some onions, sugar and vinegar. We use bacon marmalade on our most popular pizza –– They Honey Bastard –– that has mozzerella, hot soppressatta, bacon marmalade and a drizzle of habanero honey. We have also made ravioli with a bacon marmalade sauce, and, as an appetizer, we toss carmelized Brussels sprouts and cauliflower with bacon marmalade to give it kind of a Kung Pao twist. Soppressatta marmalade takes it to the next level with a little more heat. We use it on our Lady Marmalade at Zoli's –– a classic New York-style white pie with mozz, garlic, creamy ricotta, parsley and soppressatta marmalade."
Cashew-based Vegan Cheese
Jeffrey Goodman, CEO of American Gonzo Food Corporation, parent company of the Pitfire Pizza brand
"At Pitfire we are always looking for ways to better serve our guest and accommodate their dietary choices. We know we are a popular destination for vegans and have offered a 'bought out' vegan mozzarella cheese for some time. As a company we are pretty restless when it comes to enhancing our food quality and recently took a pass at improving our vegan mozzarella. Our team crafted a cashew-driven recipe that produces a lovely textured and complex flavored cheese. It is clean, simple and made from only a few ingredients. Because we make it ourselves, we are able to completely trust the sourcing which we know our guests really appreciate. So far it's been a huge success. We sell about 1,000 portions a month and based on that have also created a Vegan Margherita Pizza featured prominently on the menu."
Vinegar and Vinaigrettes
Lars Smith, owner of State of Mind Public House and Pizzeria in Los Altos, California
"I find that a little vinegar or vinaigrette after the bake can make a good pizza into a great pizza and be that special ingredient that customers love but can't quite put their finger on. Currently I'm doing a pie with a spicy tomato sauce, kale, Poblano pepper, crumbled chorizo and finished with vinegar."
Cup and Char Pepperoni
John Arena, co-owner of Metro Pizza in Las Vegas, Nevada
"The new ingredient I'm most excited about is actually an old ingredient that has come roaring back. Cup and char pepperoni — once the gold standard of the industry — fell out of favor in the 1980s everywhere but Buffalo, New York. Finally pizza makers and customers are realizing what they have been missing. The texture, spice profile and subtle smokiness of this old school pepperoni combines with beautiful eye appeal that makes modern pepperoni seem like bland baloney in comparison."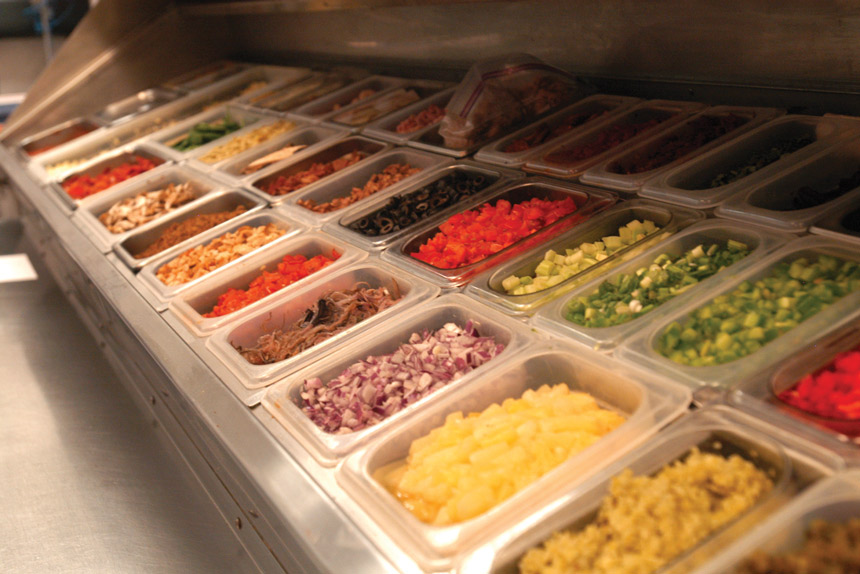 Highway to the non-danger zone The danger zone is not that sweet spot that only Maverick lives in with... Read More ›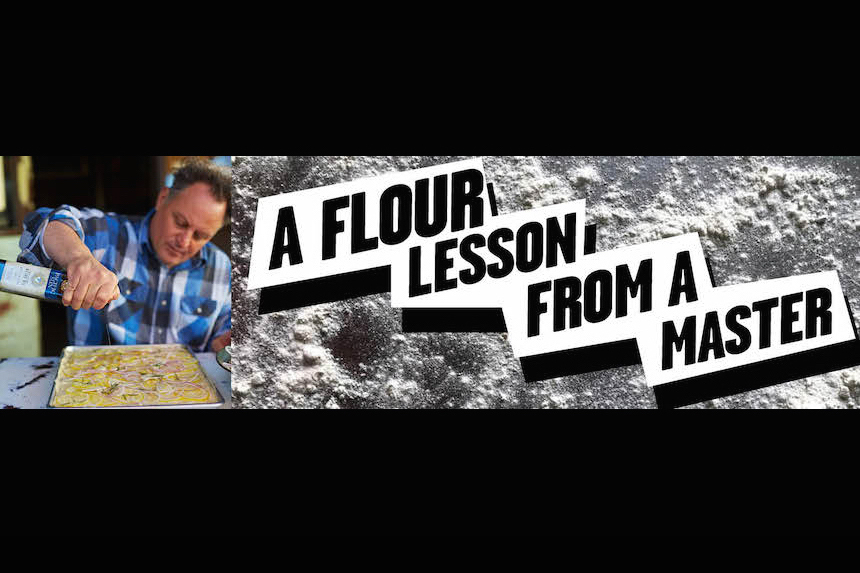 How the famed Chris Bianco mixes local and distant grains to achieve pizza perfection Chris Bianco has been... Read More ›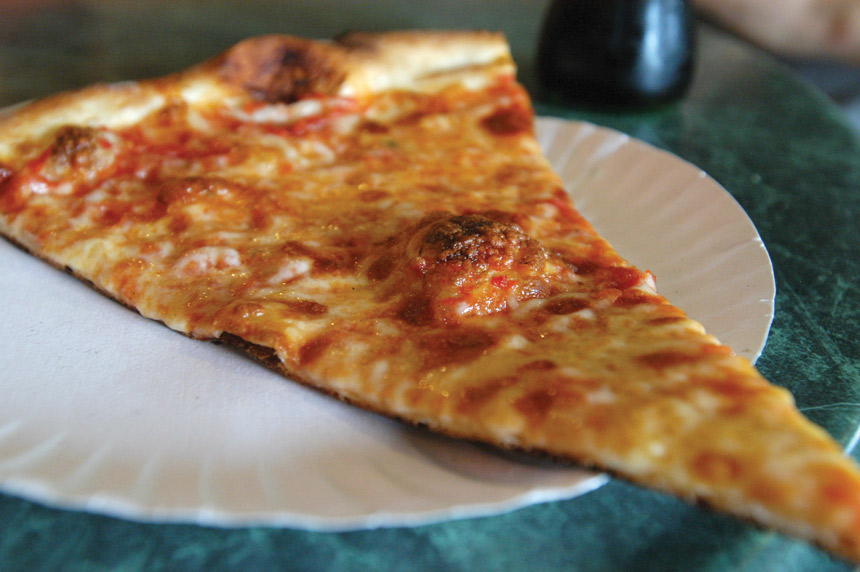 A look at the most popular dough style in America It is estimated that 70 percent of the pizza... Read More ›