Appetizer trends can bring big money to guest checks
he most important conversations in any restaurant planning meeting always center on butts. Specifically getting the most money out of every customers' gluteus maximus –– or buttocks –– as it sits glued to your expensive restaurant chair. "Butts in seats" is a restaurateurs' dream, but if the people connected to those buns are only ordering one course, your bottom-line suffers. Enter the appetizer, (a.k.a. "starter," "food cost samurai," "check changer," or "lead-off hitter.")
As you plan your battle against the anti-appetizer hordes who bring your revenue down, there are some compelling ways to offer your guests delicious, revenue friendly starters. Modern cuisine is changing at light-speed. If you research and use your own culinary prowess, you'll be able to make some dynamic starters without breaking the bank. Many fabulous
appetizers can be made using foods that are within 20 feet of you right now!
It is important to realize that anappetizer is the first impression your guests experience and should mean everything to you. If you leave appetizers and salads to staff who are too busy or don't have your best interest in mind, that first impression will suffer.
"App-ocalypse" Now Proteins. In every restaurant I've worked in, proteins as appetizers sell better than ones without. Perhaps this is because customers see more complete value with protein. Pasta appetizers, salads, grains, chips, breads, spreads and vegetables get an extra boost with accompanying proteins such as shrimp, bacon, charcuterie, beef, tuna, quail, bone marrow, ribs, calamari and oysters. Leading the charge into 2018 are vegetable proteins like tofu, tempeh and quinoa and several companies who are investing millions in providing these proteins to restaurateurs.
Sauces.

House-made sauces are the bosses now. That extra dollop of chunky tomato, flavored oil, creamy and dreamy cheese sauce, compound butter, aioli, brown butter, crema, salsa, vinaigrette, glaze, compote, marmalade, spicy marinara, pan juice or broth enhances every appetizer.Remember, you are surrounded by pre-made sauces just waiting for a little creative "tweak" to boost sales.

Salts, spice and powders.

These are "in" and can add appeal to appetizers because of the burst of flavor they hold. Seasoned salts with spicy pepper, tomato, sesame, paprika, kimchi, rosemary and other herbs are spectacular. Powders can be made from numerous ingredients in house by drying ahead of time. They also hold well in a pantry and can be mixed with sauces for a quick and easy transformation of flavor. Younger customers seeking wellness ingredients identify with macha and maca root, cacao, mushroom powders, tea powders and ground turmeric.

Greens.

Salad variants are strong sellers these days. Many chefs are using leafy greens, cabbages and hearty herbs for pureeing, grilling, wrapping proteins, fermenting, poaching seafood and providing a crunch to creamy items such as grits, polenta and risotto. Romain stems, tat soi, bok choy, napa cabbages, swiss chard, sweet radicchio, sunflower sprouts, purslane, nasturtium, shiso, brussel sprouts and pea shoots top the list of fanciful appetizer greens transforming appetizers to healthy and delicious levels.
Appetizers also benefit from non-food activity within your restaurant or pizzeria. Here is the all-time, number one way to boost checks: training. It's a fact that if a server or phone order taker doesn't upsell appetizers, no one will order them. During my time opening The Oak Room in Boston, I instituted "The Columbo Method." Columbo was a detective in a crime show that aired in the 1980s. His gentle nature led the perpetrators to let their guard down and talk more. This allowed detective Columbo to obtain proof of crimes against the astonished criminals.
Servers spouting off specials are not detectives, but they can also put guests on the defensive, causing thoughts like, "what are they trying to sell me now?" I taught my servers to upsell the specials and then, as they graciously turned to walk away, to stop at the last minute, turn to the guests as if telling a secret, and say: "By the way, I have this wonderful appetizer that you're gonna love…"  This method worked so well that the staff bet every night on who did it best.
"Insane in the Romaine" Roasted Sausage-stuffed
Romaine
Grilling and roasting hearty greens is very popular now, and romaine is the perfect platform for high heat. I usually roast romaine that has been coated in a bagna cauda (garlic-anchovy) sauce and then top them on pizzas. But my staff likes this treatment better. This juicy appetizer and the combination of wing sauce (ours contains copious amounts of wasabi and garlic butter), sausage and sharp Asiago is perfect in its crisp, spicy meatiness.
Get the "Insane in the Romaine" Roasted Sausage-stuffed
Romaine recipe.
John Gutekanst owns Avalanche Pizza in Athens, Ohio and is a keynote speaker at International Pizza Expo this month.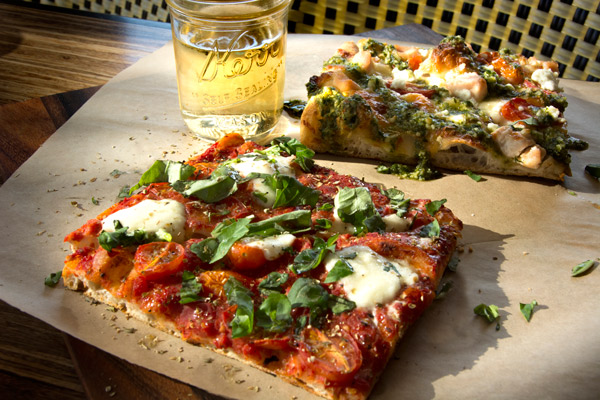 Roman-style pizza is taking off — here's how to nail the dough Are you looking for the next trend... Read More ›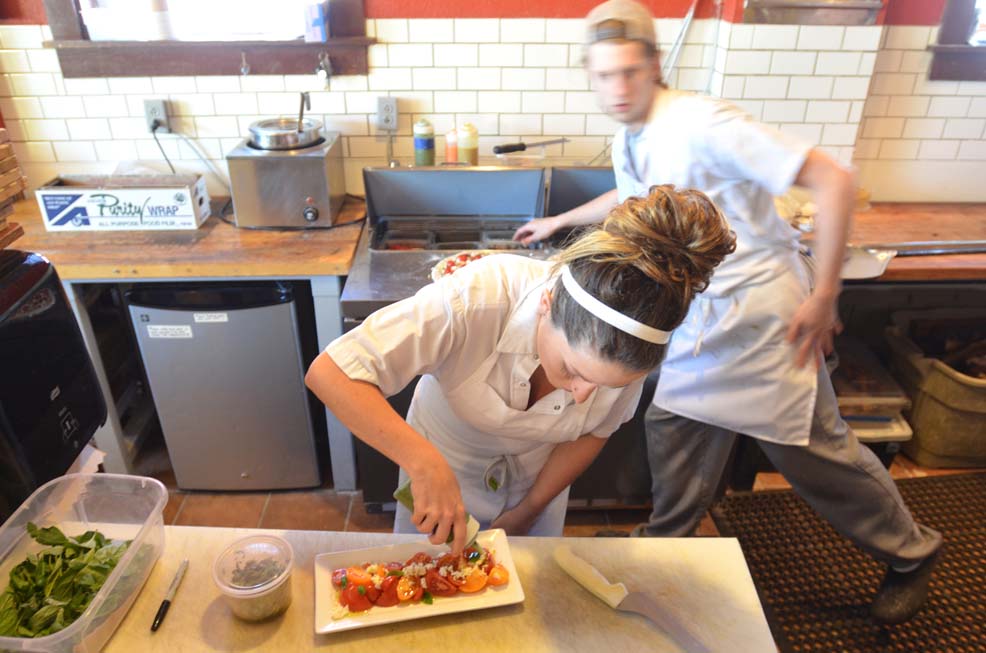 Get Moving During my college summers I worked my restaurant job at night and did construction during the day.... Read More ›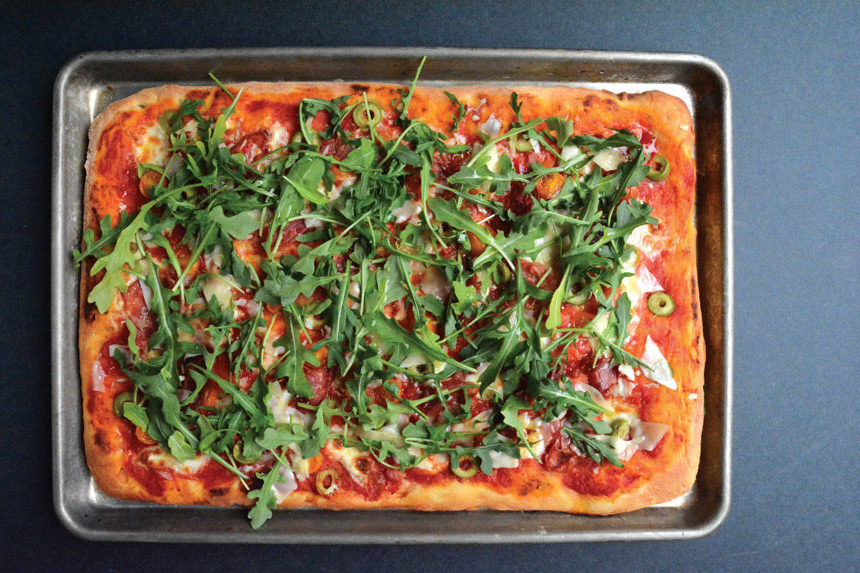 A Roman invasion is imminent: What you need to know Walking the aisles at International Pizza Expo last year,... Read More ›