Chefs are using fantastic ingredients to turn their customers on to flavored pasta
Flavored pastas are getting attention from chefs and restaurateurs who want to offer their customers something new and boost sales. Traditionally, in Italy, flavored pastas are generally not accepted with the exception of spinach-green, squid ink-black and beet-red. The current think tank concludes that perfect cooking of plain pasta with an emphasis on dynamic sauces should be enough to enhance a culinary experience.
Modern pastas are no longer seen as dishes of lesser value in restaurants. Some chefs have introduced traditional pastas like the gnocchi Sardi and malloreddus from Sardinia, which are sometimes flavored with saffron and served with traditional stews. Pizzoccheri pasta is a fan favorite in restaurants and is originally from Valtellina in Lombardy. It is known for its nutty buckwheat component. In the 1980s, Michelin-starred Ristorante Marchese in Milan refined pasta dishes with simple squares of flavored pastas and pastas that had beautiful herb leaves smashed in the dough (these are called silhouette pasta). Like breads, new combinations are now on the launching pad for exciting flavors to integrate into this fantastic food.
Today, chefs are using all sorts of fantastic ingredients to turn their customers on to flavored pasta. Here are a few.
Grains and powders are being introduced all the time in pasta. Buckwheat, spelt, barley, yucca or cassava flour, oats, farro, poppy seed, vegetable ash and even quinoa are making headway in pasta. In Puglia, the Nastrini di Grano, using "Grano bruciato" (scorced-grain pasta ribbons) are a throwback to the past when peasants would collect the wheat grains in a preciously burnt field, grind them up and integrate the flour into pasta and breads.
Leafy greens. Spinach, barbarietola (beet greens) tomato leaf, radish tops, basil, punchy arugula, cilantro and even stinging nettle. 
Liquids and sweet/spice. Nero di Seppia (cuttlefish ink), Pomodoro (tomato), porcini, saffron, tumeric, poppy seed, spicy chilies, green olives, blueberry and even chocolate.
Coordinating a flavored pasta demands the melding of sauce and pasta into a cohesive dish. Some flavored pastas can turn mushy in the same time it takes to cook an al dente regular pasta dish. Even though this may be a setback, many chefs are up to that challenge. The chefs at Nobu make a spicy jalapeño soba noodle by blending fresh jalapeños and water, then straining and adding to the dough. At Volt, they make a delicious edible vegetable ash ravioli filled with goat cheese.
Green Herb Pappardelle with Yellow Tomato Passata and
Soppressata
Pappardelle is a favorite of mine because I find great enjoyment in watching people eat it. The giant ribbons are hard to handle and tend to whip around in a frenzy. Perhaps this is the reason why the name comes from the verb "pappare," or "to gobble up," and originated in Tuscany where it is served with rich meat sauces. Here, I've paired herbed pasta with a fresh yellow tomato sauce and ribbons of soppressata.
John Gutekanst owns Avalanche Pizza in Athens, Ohio.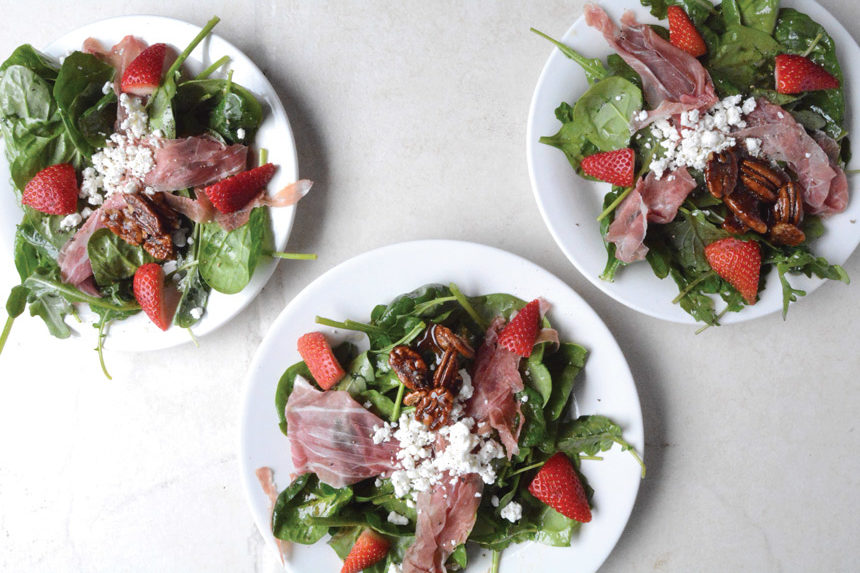 If you're not menuing greens, you're missing out on green Living in the South, there are days in... Read More ›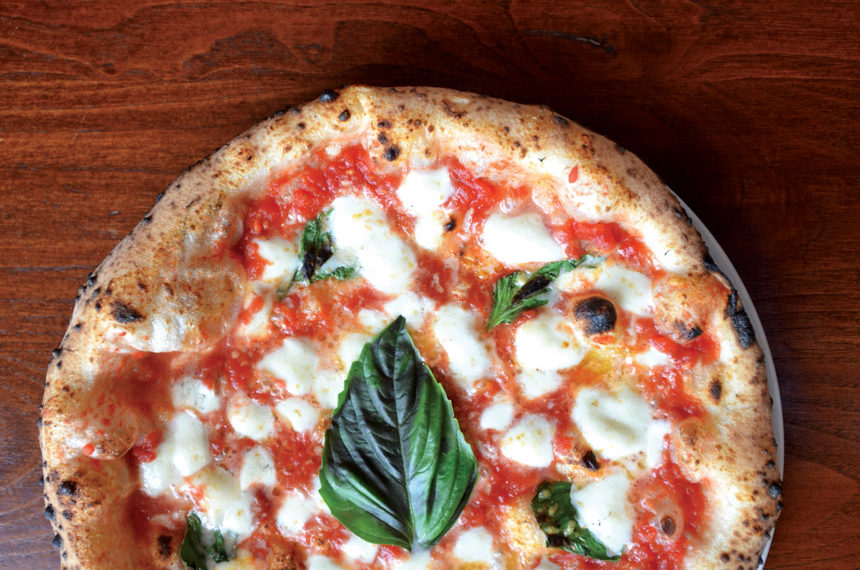 A modern master shares tips The simplest things can also be the most difficult to master. So it is... Read More ›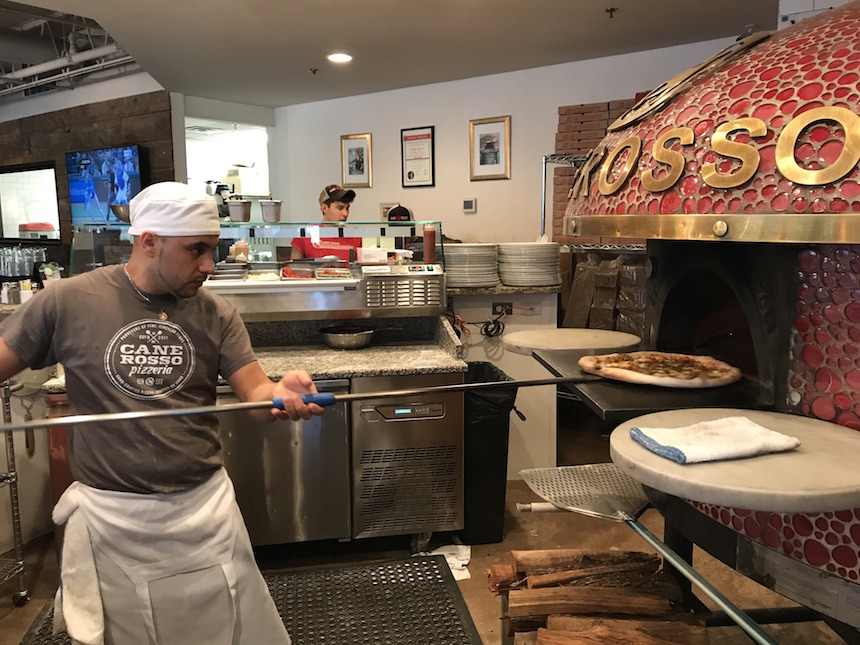 Kitchen design trends include smaller spaces and cooking as entertainment Operators are designing their kitchens to do more than... Read More ›