Planted
Let's face it: the term vegan comes with myriad stereotypes, but as plant-based diet popularity continues to surge, those perceptions are quickly dissipating.
Roughly six percent of Americans identify as vegan, according to a Global Data report "Top Trends in Prepared Foods in 2017." Current trends point to its upswing. National Restaurant Association highlights "veggie-centric/vegetable-forward cuisine" as one of the 'Trends Heating Up' and No. 5 in 'Top 10 Culinary Concepts' in its annual What's Hot Culinary Forecast 2018. This year, U.S. News & World Report rated vegan as the third top "Best Weight-loss Diet" and "Best Diets for Diabetes."
The great news for pizzeria operators is that the rise in veganism opens a whole new market of possibilities. Pizzerias like Double 00 and Screamers in New York City, and Blackbird Pizzeria in Philadelphia, have sprung up with an all plant-based menu — while other pizzerias across the country have carved a place on their menus for vegan items.
But similar to the gluten-free market, thorough menu research, planning and product testing is required. There are a few approaches to offering vegan:
veggie pizza san cheese

vegan alternatives (meats, cheese sauces, etc.) provided by a supplier or

specific pizzas tailored to vegans and make alternatives in-house.
Which approach you choose should be dependent on how it fits with your brand, your customer demographics and kitchen staffing/operations.
Cheese is undoubtedly one of the biggest challenges in creating a vegan pizza menu. In the Pizza Today test kitchen, we ran vegan cheese through several trials to see how to apply the cheese we selected. You'll want to do the same thing. Some are best under toppings, while others are perfect to dollop or sprinkle on top. 
Cashews and almonds are versatile in non-dairy cheese-making. If you are looking to make your own vegan cheese, be sure to check out Scott Sandler's Cashew Cheese-making Demo at Pizza Expo this month. Sandler owns Pizza Head, a vegetarian pizzeria in St. Louis.
There are numerous products available that mimic meat, like tofu, tempeh and seitan (wheat gluten). Each one can be marinated, prepared and cooked in a variety of ways. Ready-made "mock" pepperoni and sausage can also be sourced through suppliers, specialty natural-food purveyors and the retail market.
Not all diners will expect you to mimic meat. You can also look to protein- and nutrient-rich toppings. Here are three food categories:
Veggies. Protein-rich produce can be the star of the show. Feature pizzas with artichokes, spinach and other deep greens, broccoli, asparagus, mushrooms and cauliflower.
Legumes. They pack a protein punch that vegans are looking for. Consider lentils, chickpeas (garbanzo beans), peas, black beans, edamame and black-eyed peas to name a few.
Nuts. Some pizzerias are finding unique ways to include nutrient-dense raw nuts and seeds on pies, from hemp, flax and chai seeds to almonds and cashews.
More on vegan pizza:  "Vegan Menu Do's and Don'ts" from Scott Sandler and "10 Ingredients that are Surprisingly Not Vegan".
BBQ Jackfruit Pizza
BBQ what fruit? The gigantic, green jackfruit is in the same tree family as fig. While fresh jackfruit may be found seasonally in summer and fall, canned young green jackfruit is available year 'round. Select brine or water variations and rinse thoroughly before using.
Jackfruit's secret lies in its texture. It can be shredded to simulate pulled meat. In addition to pizza, think across the menu. Offer a nacho with a vegan queso, buffalo dip or a white bean jackfruit chili. Make jackfruit BBQ or Reuben sandwiches. There are even recipes for jackfruit bacon — yes, bacon.
Get the Vegan BBQ Jackfruit Pizza recipe.
Buffalo
Cauliflower Pizza
Cauliflower is a hot ingredient and a trending appetizer right now. One application calls for roasting the whole head with lemon, capers and rosemary or garlic, ginger and sesame seed. Bite-sized buffalo cauliflower can be used as an appetizer and on a pizza with vegan ranch, banana peppers and dollops of vegan chevre.
Get the Vegan Buffalo Cauliflower Pizza recipe.
DENISE GREER is associate editor of Pizza Today.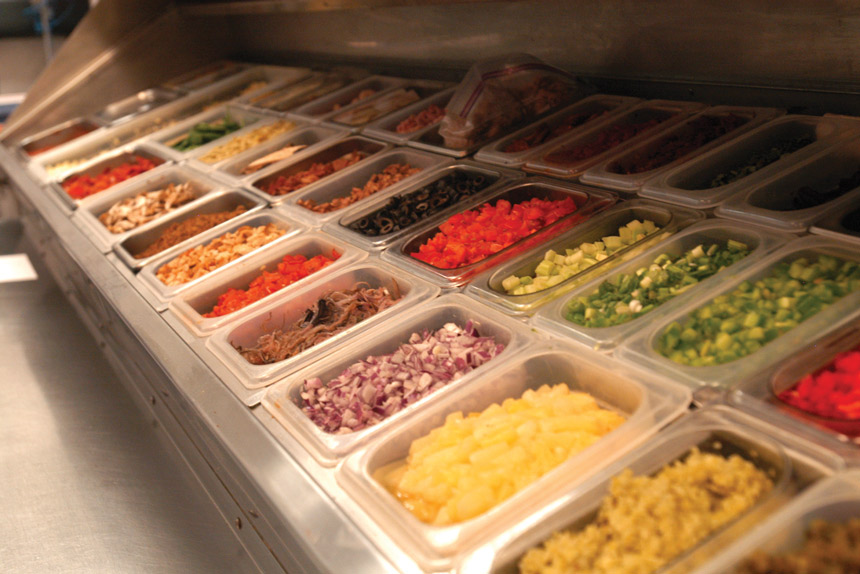 Highway to the non-danger zone The danger zone is not that sweet spot that only Maverick lives in with... Read More ›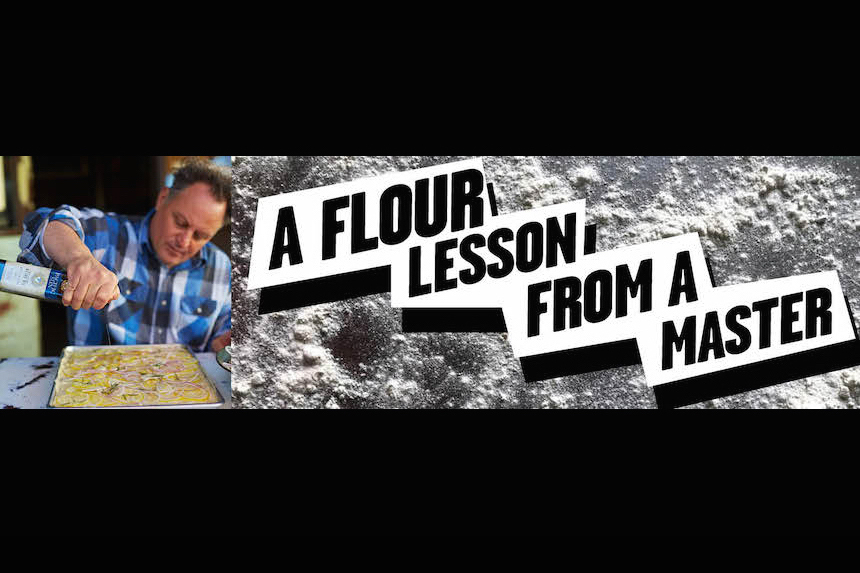 How the famed Chris Bianco mixes local and distant grains to achieve pizza perfection Chris Bianco has been... Read More ›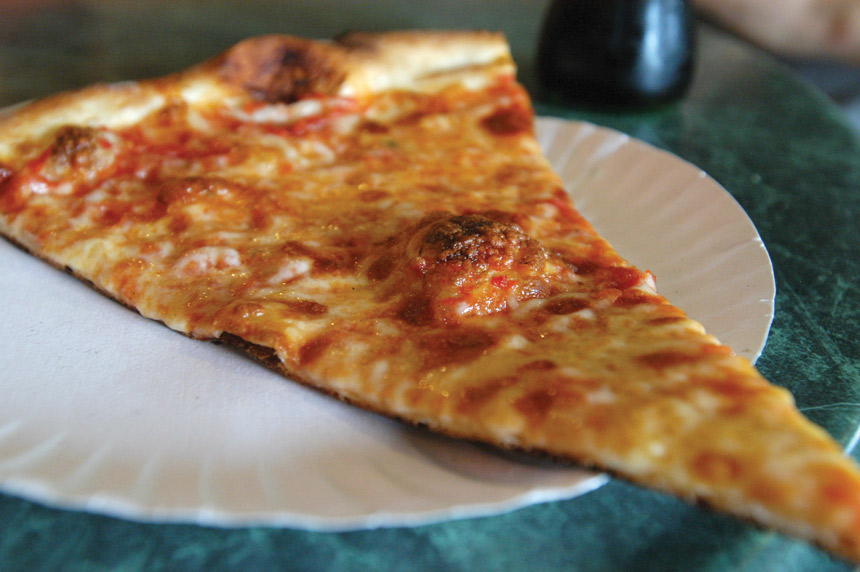 A look at the most popular dough style in America It is estimated that 70 percent of the pizza... Read More ›