Kitchen design trends include smaller spaces and cooking as entertainment
Operators are designing their kitchens to do more than handle the lunch and dinner rushes. Today's kitchens must also look awesome, because open kitchens are still gaining popularity. While pizza enthusiasts have long enjoyed watching the experts toss the dough high over their heads, it turns out today's consumers, especially millennials, want to see even more action in the kitchen. The challenge for designers is often that the restaurant has a small space for the kitchen, and also that certain parts of the kitchen are not exactly visually appealing.
"Customers want more than food when they go out to eat," says Robert Seely, director of operations, planning and design for WD Partners. "They want an experience such as seeing the food be prepared or interacting with the chef."
Seely adds that even though consumers say they want transparency and for nothing to be hidden from them, they don't need to see everything. "Customers want to see you making the pizza dough, they want to see you chopping fresh vegetables and they want to see crates of vegetables," he says. "They don't want to see cans, and they don't want to see raw chicken or raw hamburger."
When a restaurant owner says they want an open kitchen, the Dublin, Ohio-based firm works with the operator to figure out what should be seen and what should be hidden. The open part of the kitchen and the behind-the-scenes sections are designed to accommodate the kitchen staff and the diners. "We go through the exercise, if we move this here there is a benefit to the customer, so operationally can we live with that," he says.
Another trend related to open kitchens is coolers that display fresh ingredients, says Brent LaCount, principal at Design Collective in Columbus, Ohio. "That's a trend to try to expose the freshness and the wholeness of the ingredients as much as possible," he says. "We're moving away from the kitchen as a manufacturing facility that uses prepared foods, to the kitchen that showcases hand-crafted foods."
The trend is especially true in fast-casual and quick-service establishments, he says. Instead of a walk-in cooler in the back of the kitchen, there is a glass-doored refrigerator that is visible to customers. There are also clear bins filled with tomatoes, mushrooms and other fresh ingredients. "Essentially you take them out of the boxes they arrive in, and showcase those to the customer," LaCount says.
Looks aren't everything. The kitchen also has to be designed for
efficient workflow. The right equipment is key, and LaCount says one trend he is seeing is increased interest in rotating deck ovens. That way, the kitchen staff can prepare an individual pizza, a Sicilian pizza, and a hot sub sandwich all at the same time. "They are incorporating this as a way to speed things up," he says.
Sometimes operators have to get creative with the equipment they have on hand until they can expand. Park Street Pizza in Sugarcreek, Ohio, is in the process of building a commissary kitchen for the catering side of the business. "We were dual purposing our conveyor ovens for everything, pizza, baking desserts, cooking bacon," says owner Rocky Shanower. "Now we're going to have the right equipment, convection ovens, a six burner range and a wood-burning grill."
The new 4,500-square-foot facility, set to open this summer, will have a full time, day shift prep team to prepare the dough and do all the cooking for the mobile business. Shanower says the staff was very involved in designing the kitchen to optimize the workflow. "As the owner I am not the one coming in at 7 a.m.," he says. "Hearing those guys helps me understand what we need to improve."
For example, as the restaurant business grew and the kitchen increased production, the hood became outdated and undersized. "We had to make modifications," Shanower says. "If your company is successful you need to have space to grow into. Always build bigger than you think you need."
Some operators cannot build bigger because they have budget or space limitations. Still, there are advantages to smaller kitchens. "You want to get a smaller kitchen because it costs less to fill and also to run," says Juan Martinez, principal at Profitality in Miami. "Compactness is definitely a trend. Real estate costs have gone back up, so the smaller the better."
Say a worker has to traverse 30 feet from prep table to oven, multiple times each day. It makes sense to shorten the distance, and some operators use analytics to figure out the details. "If every single task takes four minutes, you have very detailed granular information that will allow you to go from four minutes to three minutes," Martinez says. "With analytical information you get more output, more sales, less costs. It's all interrelated."
That means setting up prep stations close to the cooking equipment. "If you have a fryer, you can't just have a fryer, you have a little table next to the fryer for prep work." says Matt Hyland, chef and owner of four restaurants including Pizza Loves Emily and Emmy Squared, in Nashville, Tennessee and in Brooklyn, New York. "If you have a grill, everything should be close enough so you can turn around and nothing is too far away."
Having a small space can also help the workflow in another way. The kitchen should be laid out so there is either plenty of space or no space between equipment, so that the area is easier to clean, Hyland says. "When you have places where you see an inch between equipment, that's a great way for food to fall in," he says. "It's hard to clean."
Hyland likes having equipment on wheels, including ovens with flexible tubes for the gas lines. "You can unhook the gas line quickly, take everything out, clean it and put it back in," he says. "Being able to shift around equipment is important to me."
Nora Caley is a freelance writer who covers small business, finance and lifestyle topics.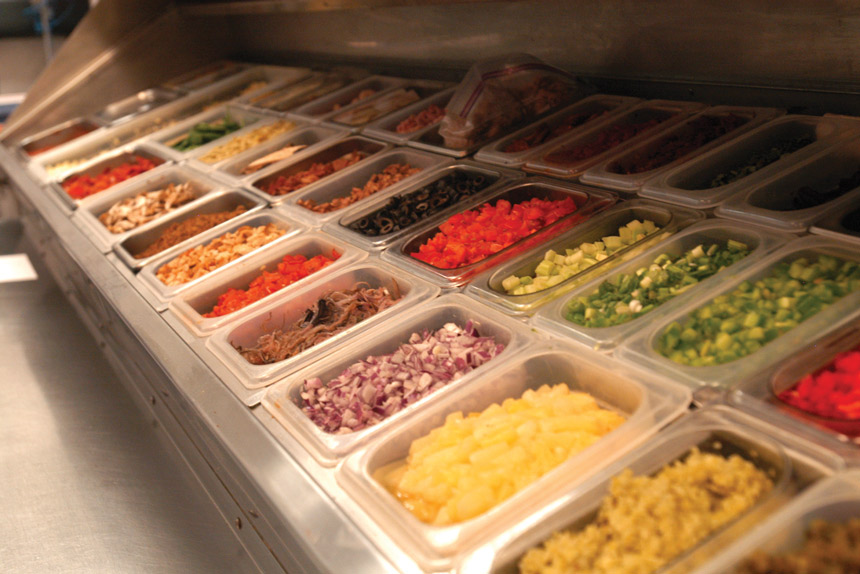 Highway to the non-danger zone The danger zone is not that sweet spot that only Maverick lives in with... Read More ›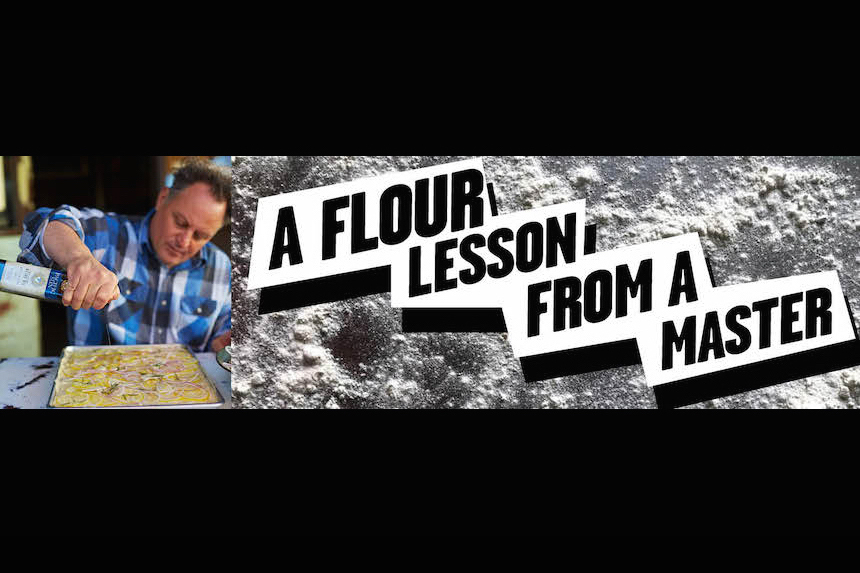 How the famed Chris Bianco mixes local and distant grains to achieve pizza perfection Chris Bianco has been... Read More ›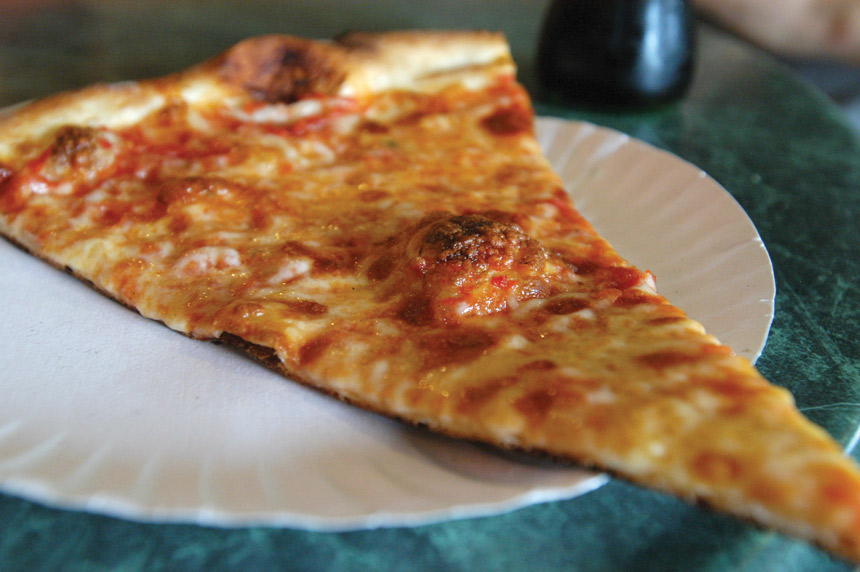 A look at the most popular dough style in America It is estimated that 70 percent of the pizza... Read More ›