The American way can be found in countless pizzerias coast-to-coast
Move over New York, Chicago and even Naples. The most influential trend in American pizza may not be based on the regional styles that shaped the course of our pizza landscape for generations. Influenced by pizza makers such as Chris Bianco, pizzerias like Brooklyn-based Paulie Gee's and Roberta's are raising the bar for quality while capturing accolades, publicity and customers. I recently chatted with Noel Brohner who, through his thriving catering and consulting business Slow Rise Pizza Co., has become a sought-after teacher, advocate and practitioner of American artisan pizza. Noel is a perfectionist and explains that his goal is "to create dough with three components: a crunchy bottom, a light, airy interior and a crispy top." All of Noel's dough formulas are painstakingly crafted with the aim of developing complex and balanced flavors.
Noel comes to his pizza making from the perspective of a bread baker, having been trained at the French Culinary Institute in New York City. He plainly states his experience there "was a turning point."  To further advance his skills he studied and was certified in Neapolitan pizza making by the legendary Roberto Caporuscio. He advises that "making artisan dough is about choices. We all have a variety of ingredients, techniques, rules and equipment at our fingertips. Being an artisan is about knowing when to apply them."
So, how do we achieve the characteristics that will take dough from ordinary to artisanal? First off, pizza artisans are moving rapidly towards higher hydration levels. For example: while classic New York style dough may be in the 60- to 63-percent hydration range, artisan dough is generally 70 percent or higher. And Noel's formulas can go as high as 100-percent hydration! That means 50 pounds of flour would get 50 pounds of water. Many pizza makers are reluctant to try wetter dough because it seems unmanageable at first. With practice, however, you may find that the challenges are worth the effort as you create a much lighter, crispier finished product with the sought after "open crumb" structure preferred by modern pizza artisans. As Noel says, increased "hydration can give life to a normal dough."
With his baking background, it's not surprising that Noel considers a thermometer to be the most essential tool in his dough-making arsenal. Virtually all artisan-style dough formulas rely on slow fermentation for flavor development. Since wet dough requires extended mixing at multiple speeds, the dough tends to heat up during the mix. Therefore, getting the temperature of ingredients right is critical to ensuring that the dough has the coveted "slow rise" Noel seeks.
Noel's formula should come out of the mixer at no more than 74 F. Because of friction created by extended multi-speed mixing, you will have to use VERY cold water (40 to 45 F) to get to that point. In my pizzerias, I have enough space for extended fermentation. So we will mix dough that emerges from the mixer at 65 F and is cold-fermented for up to five days. Great artisan dough can be produced in a standard planetary mixer, but for optimal results a spiral mixer is the preferred choice.
Noel's formula for artisan dough calls for bulk fermentation. You will need large fermentation containers to store the dough en masse. Although your dough will be perfectly usable in 24 hours, it will improve over the course of up to 96 hours. Most importantly, long bulk fermentation — combined with prolonged mixing — will greatly improve the strength of your dough (which is very important at high hydration levels). Once the dough has been bulk fermented, that is when you want to divide and round it. My advice for pizza makers who are not used to working with dough this wet is to consider using individual, oiled fermentation containers for each dough ball. This will allow the dough to retain its shape during the second rise, thus making it much easier to form the pizza.
As Noel explains, all dough formulas involve a series of informed choices based on experience, baking principles and personal preference. Here is a formula expressed in weight and baker's percentage that combines some of my methods with Noel's to produce an artisanal pizza dough that will be easy to prepare and manage in your pizzeria:
High protein unbleached pizza flour — 25 pounds (100 percent)
Cold water — 20 pounds (80 percent)
Kosher salt — 10 ounces (2.5 percent)
Instant dry yeast — 1 ounces (.25 percent)
Using planetary mixer*, place water in mixer. Add flour and then yeast and combine ingredients on speed 1 for 2 minutes. Allow dough to rest for 20 minutes. Add salt and mix on speed 1 for 3 more minutes. Increase to speed 2 for 6 minutes. Increase to speed 3 and continue mixing until dough starts to travel up the hook (this may take several minutes). Switch back to speed 1 and mix for 1 minute. The goal is for finished dough to emerge from the mixer at 74 F. Keep a log of room, ingredient and water temperature so you can adjust water temperature for subsequent batches. Place the dough in a fermentation tub that has enough room for dough to double in bulk.
Allow dough to rest for 30 minutes. Gently fold dough, cover and place in cooler for 24 to 72 hours. Remove dough from cooler. Divide dough and gently round. Place each dough ball in an oiled individual container with a tight lid. For dough that will be used the same day, leave dough out for 4 hours and then refrigerate. If dough is to be used next day, refrigerate after dividing and rounding. This dough is very extensible and can be worked directly from the cooler on a well-floured surface.
*If using a spiral mixer, the initial mix is three minutes on speed 1. Rest for 20 minutes, add salt, then mix on speed 2 until dough is smooth and silky and adheres to hook (this could take 10 to 15 minutes). Finish with one minute on speed 1.
JOHN ARENA owns Metro Pizza in Las Vegas.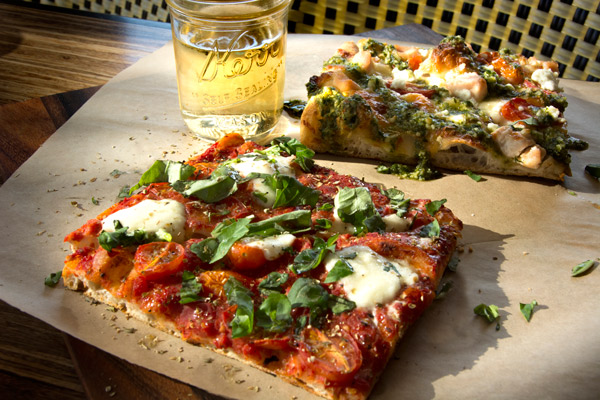 Roman-style pizza is taking off — here's how to nail the dough Are you looking for the next trend... Read More ›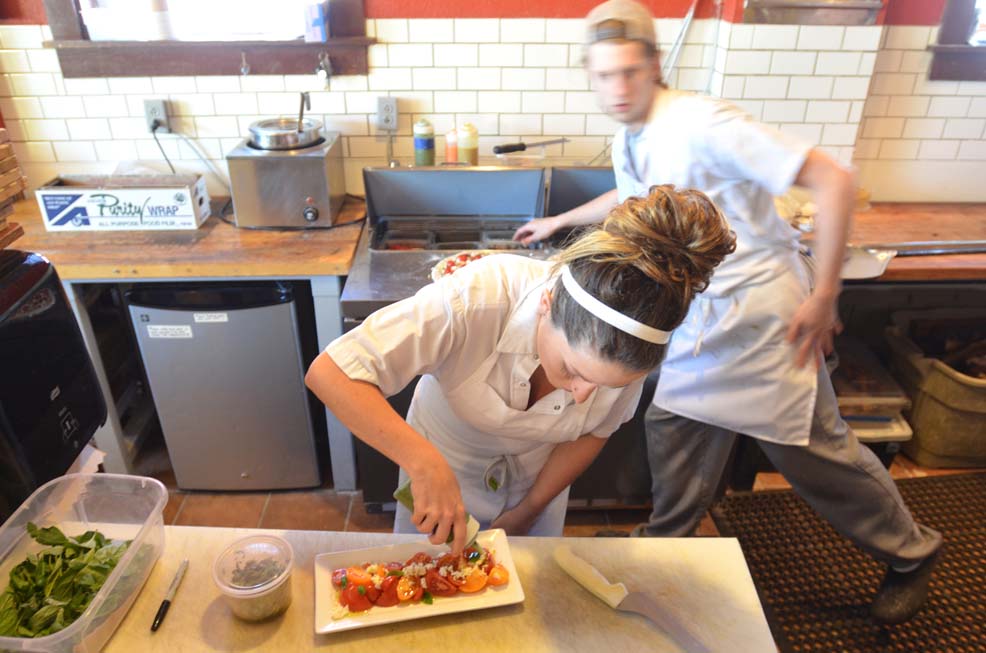 Get Moving During my college summers I worked my restaurant job at night and did construction during the day.... Read More ›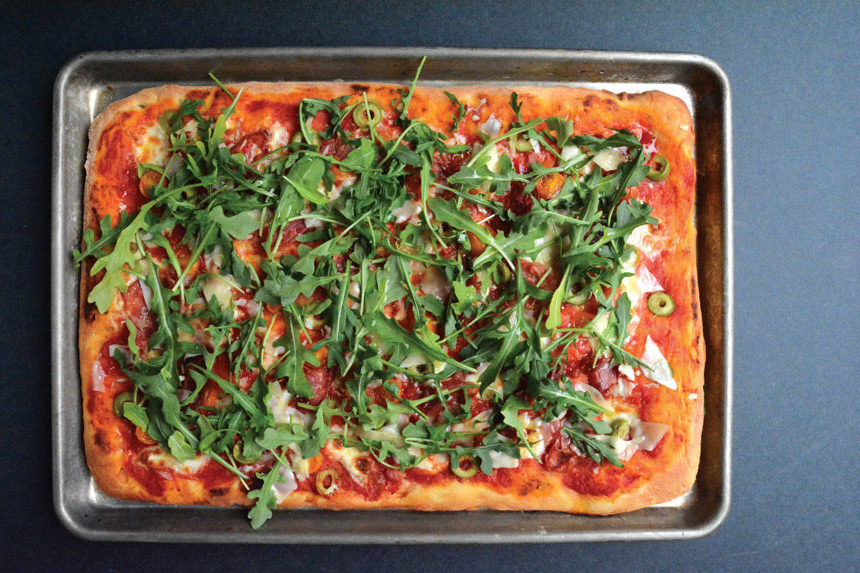 A Roman invasion is imminent: What you need to know Walking the aisles at International Pizza Expo last year,... Read More ›