The Motor City's famous style makes its way across the U.S.
Perhaps no pizza style has entered the public consciousness in quite the way that Detroit-style pan pizza has. This style has been a Motor City secret since the 1940s, but it took until 2012 for Shawn Randazzo to rock the pizza world at Pizza Expo with his version. Ever since Shawn's victory, variations of this great pie have been finding their ways onto the menus of progressive thinking operators across the continent. The unique texture and structure of this pizza creates a platform for a wide variety of toppings and the caramelized cheese crust creates flavor and eye appeal that is sure to be a hit with your guests.
I recently spoke with Chris Getchell, the creative force behind highly successful Descendant Pizza, Toronto's first Detroit-style pizzeria. Getchell is a single-minded operator dedicated to constant improvement. Descendent Pizza has won everymajor pizza award in Toronto and is poised for expansion but Getchell still spends virtually every waking moment experimenting and researching how to improve his dough.
"I look for a light crust with great flavor, texture and open crumb and a strong rise," he says. "I prefer a dough that has lots of browning… the more color, the more flavor."
Getchell is a natural born perfectionist. In spite of his great success, his dough has continued to evolve. Initially he was making a quick rise dough. Over time he has transitioned to a 24-hour fermentation process that incorporates an 18-hour pre-ferment for added flavor complexity. The poolish gives him the flavors he wants without extended multi-day fermentation that would not be feasible in his small, bustling urban pizzeria.
No special equipment is needed for this dough, which can be mixed in a standard planetary mixer. Getchell insists on logging every variable for every batch of dough he makes, so you will need an accurate digital scale and thermometer. By keeping records of every detail right down to the temperature of his mixing bowl, Getchell is able to zero in on the cause of any variations, good or bad, that may appear in any given batch of dough.
Typically, Detroit dough has a hydration level of 70 percent or higher, but for our Detroit-style we are going to reduce the water slightly, thereby creating a stronger dough that is still light but is also very stable and easy to work with.
The key to this pizza is the delicious caramelized cheese that melts down the interior walls of the pan. When the cheese combines with the generous helping of butter or shortening it gives the Detroit pie its signature color and flavor reminiscent of a perfectly constructed grilled cheese sandwich. To achieve this you must forget the standard rule of applying cheese within a well-defined border. For this pizza a generous helping of shredded cheese is applied around the perimeter of the pizza piled high right up to the edge of the pan. As the pie bakes the cheese will melt down the sides between the inside of the pan and the crust of the pizza forming that beautiful signature cheese crust. The pizza is traditionally baked without sauce. Sauce is kept in a warmer and applied in the signature parallel "Detroit Racing Stripe" pattern after pizza has been removed from the pan and cut.
Getchell coaxes a bit of extra flavor and crunch from his pizzas by removing the baked pizza from the pan after it is fully baked and placing it directly on the oven stones for 2 to 3 minutes until the bottom is dark and crisp. This draws out that final bit of moisture and gives his finished pizza its gorgeous mahogany color.
In keeping with current trends many of the creative touches to Getchell's pies are applied post oven. In order to maintain the sought-after textural elements, Getchell always takes his pizzas from the stones of the oven to a cooling rack for the addition of finishing details.
Overall, Detroit-style dough is fairly straightforward using a simple pre-ferment and a two-speed mix. The real secret, in Getchell's words, are "attention to detail and a lot of love." 
JOHN ARENA owns Metro Pizza in Las Vegas.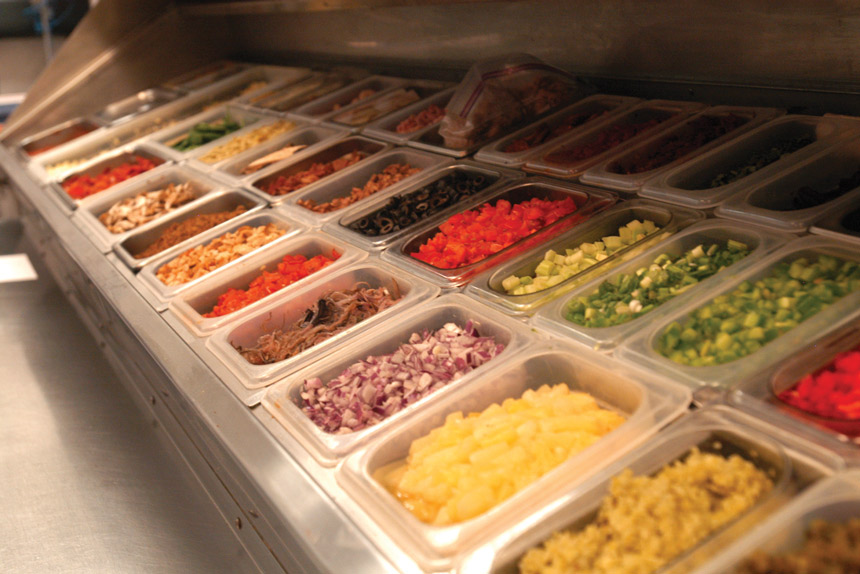 Highway to the non-danger zone The danger zone is not that sweet spot that only Maverick lives in with... Read More ›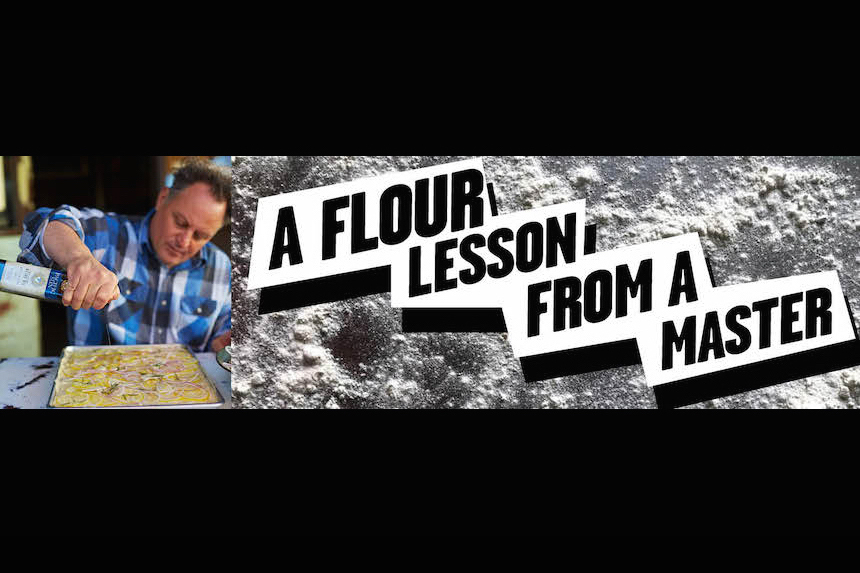 How the famed Chris Bianco mixes local and distant grains to achieve pizza perfection Chris Bianco has been... Read More ›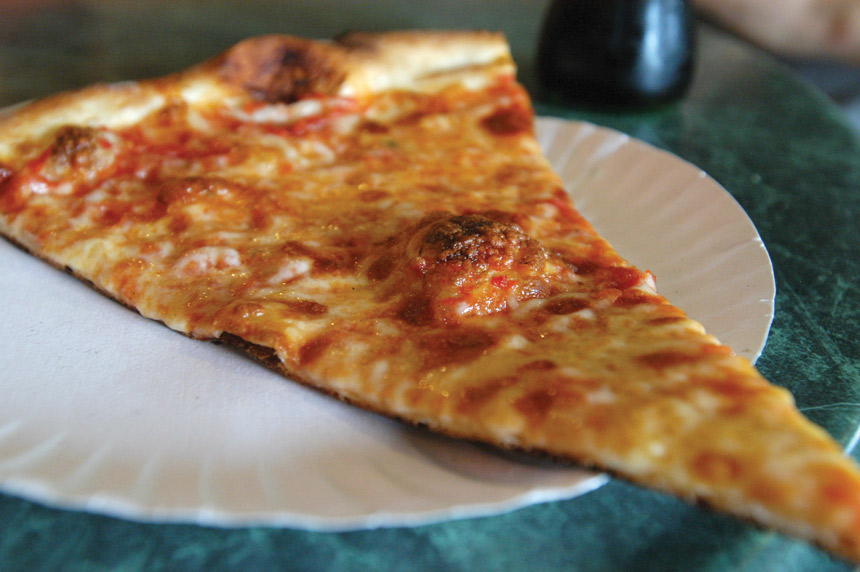 A look at the most popular dough style in America It is estimated that 70 percent of the pizza... Read More ›