A modern master shares tips
The simplest things can also be the most difficult to master. So it is with Neapolitan pizza dough. Consisting of only flour, water, salt and yeast, this dough is the most basic of all formulas, and the most challenging to get right. To get to the heart of Neapolitan dough, Jonathan Goldsmith, padrone of Spacca Napoli — Chicago's groundbreaking Neapolitan pizzeria — agreed to share his thoughts. First he defines his objective:
"My goal is to achieve digestibility, lightness — less yeast, more delicate. This has been a guiding principle from my early days in Naples with my teacher, Enzo Coccia. I like the dough to be soft; easy to work with, as if you could blow and it extends itself.  The dough should have little or no memory, yet it also needs to be strong enough to carry the ingredients we introduce. Proper baking of the pie comes into play as well.  If the dough is not properly baked, it will not have the integrity to carry all of the ingredients."
Goldsmith goes on to explain that "You need gentle, loving hands. The pie itself is the show; there is no need to toss it in the air."  He cautions that the more you touch the dough, the tougher it gets.  "That's why the dough should always be room temperature when ready to extend.  If cold, you must work it more than desired just to open it up."
The dough, when cooked, should be golden brown, with nice char on the cornicione and on the underside of the pizza.  The char should not be excessive; balance is always the key.  There should be some puff to the cornicione, evidence of a nice cell structure, but not exaggerated.
Goldsmith likes there to be some resistance to the first bite (not necessarily a crunch), with a soft chew to follow.
Flavor wise, Goldsmith does not seek the acidity of multi-day fermentation. He observes: "I just do not see sourdough as the Neapolitan flavor profile. I do want the aroma of bread, however, along with a touch of salt and some of that char."
Although Goldsmith is a defender of traditional methods, his dough has evolved over time. He continually experiments and has added several variations to his repertoire, with longer periods of proofing and fermentation, greater hydration and less use of refrigeration. Minimal use or complete avoidance of cold fermentation is a common characteristic of Neapolitan dough. This dough calls for a very small amount of yeast and carefully controlled temperature throughout the various stages.
Here are the crucial components, according to Goldsmith:
Flour, water, salt and yeast.
Proper environment for mixing, proofing and staging dough.
Accurate measurements of weight, temperature and time.
Consistency with changing conditions — the dough has a life force and responds accordingly.
With the spirit of an artist, Goldsmith explains the essential equipment found in his pizzeria.
"First thought comes to mind, heart, hands and soul. I swear by our two ovens, built on site, and the diving arm mixer we have in place. These items are too important to nickel and dime and were the first choices I made for the pizzeria."
In addition, he recommends a reverse osmosis water filtration, digital scales, thermometers, air tight dough boxes, linen, flour containers, scoops and spatulas.
Goldsmith is constantly responding to changing conditions in the environment. Here is a formula adapted from his recipe that will put you on the path to making great authentic Neapolitan dough. Note that if the room temperature is 72 F, water temperature will be 60 F. We want our dough to emerge from the mixer at 78 F.
"00" Neapolitan Pizza Flour* 100 percent — 25 pounds
Water 62.5 percent — 15 pounds, 6 ounces
Salt 2.75 percent — 11 ounces
Fresh Yeast .1 percent — 11.3 grams
*Not all '00' flour is the same. Use a flour specifically formulated for Neapolitan pizza.
Goldsmith uses a unique "diving arm" mixer that is gentle on the dough and requires an 18-minute mix. If using a standard planetary mixer, reduce time to 13 minutes.
After all ingredients are weighed, combine salt and water in the mixing bowl. Once the salt is dissolved into the water, add all of the flour and begin mixing on low speed. About halfway through the mix, when the salt is well incorporated, add the yeast.  It is important that there is a buffer between the salt and the yeast; we need the yeast at its best to kick-start the dough. After the mixing, the dough is placed on a table and covered with damp linen to rest for four hours before being cut into nine-ounce balls, placed in trays, covered and left at room temperature.
If room temperature is 72 F, this dough will be ready for use in approximately 12 hours after dividing and rounding. So the entire process will take about 16 hours. Unused dough can be refrigerated for next-day use, but must be removed from and brought back to room temperature before using.
The dough has a life cycle. Never take this for granted. Goldsmith observes: "Not only do you have to be on top of the dough's progression so it comes to the make-up table in perfect condition. You have to keep your eyes on how the dough is pulled from the tray, how it is extended and topped, how it is baked and if it reaches the guest in a timely manner.  There must be synchronicity among the moving parts."
Goldsmith closes with these words of inspiration for those who want to try a Neapolitan dough:
"Above all, never stop learning. Observe, share, ask questions. Be open to new ideas, figuring out what works and what does not.  Look at mistakes and failures as getting you closer to where you want to be.  Try each day to make the pizza better than the day before.  Talk to your pizza makers — they are the ones working with the dough. Most important, remember that we are using pizza in the service of making a connection, forming a bond and creating a community." 
John Arena owns Metro Pizza in Las Vegas.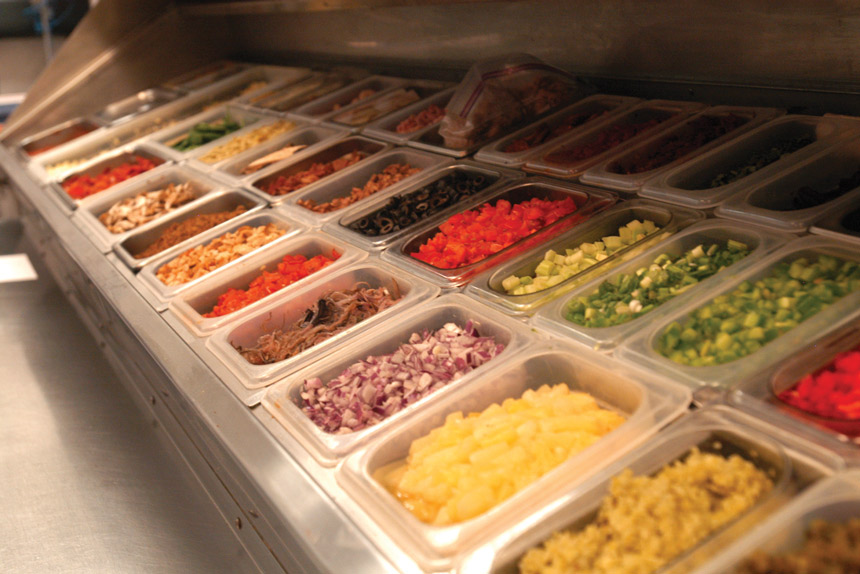 Highway to the non-danger zone The danger zone is not that sweet spot that only Maverick lives in with... Read More ›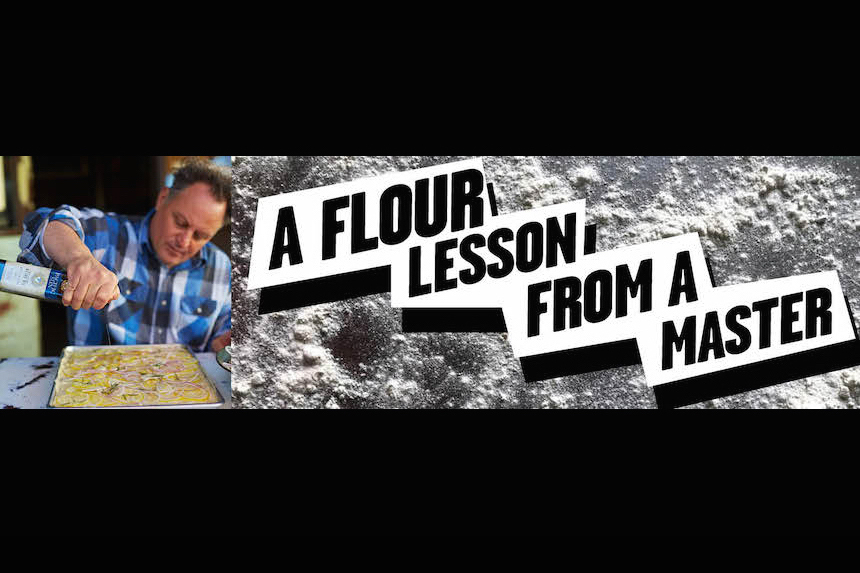 How the famed Chris Bianco mixes local and distant grains to achieve pizza perfection Chris Bianco has been... Read More ›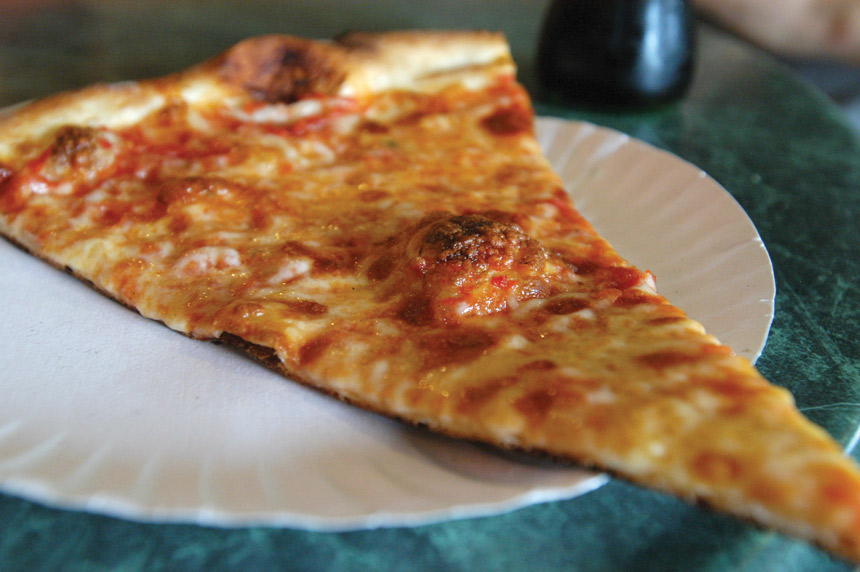 A look at the most popular dough style in America It is estimated that 70 percent of the pizza... Read More ›