Prepared ingredients can be advantageous before spring veggies hit
For decades, this magazine has touted the benefits of fresh ingredients, from house-made sausage (see Jeff Freehof's story on page 46) to vine-ripened tomatoes and handpicked basil. But let's live in the real restaurant world for a minute. There will be times when the weather lessens the tomato crop, your supplier runs out of basil before he gets to you or you live in a small town without a daily farmers' market.
In short, some jarred and canned ingredients are okay. In fact, they're even good –– and your customers may not know the difference if you can pull off the flavor.
As we head into March, root vegetables like those found in John Gutekanst's story still work well. But here are some prepared toppings that can still be used to add flavor and variety in the off season:
Pesto.

We love a good, fresh pesto. But being on the receiving end of a dark and tasteless batch of basil in our February photo shoot had me reaching for the pantry. Today's suppliers offer traditional versions made with pine nuts, Parmesan and basil, but they also offer versions made with sun-dried tomato, roasted red pepper and olive. Pesto works well in the off-season because it packs a lot of flavor and can be used sparingly. It can also be spread across pastas, pizzas and subs.

Giardiniera.

Unless you're a pickling guru –– and we want to hear from you if you are –– you're probably already buying this spicy, tangy mixture by the jar as it is. Originally from Italy, giardiniera made its way to Chicago in the late 19th century and took up residency on just about everything, including hot dogs, burgers, nachos, pizzas and especially Italian beef sandwiches. You're most likely to find it made with chopped bell peppers, cauliflower, celery, carrots and pickles. These are marinated in herbs, vinegar and spices, and it is there where the ingredient can be made hotter.

Peppers.

One of my favorite toppings is the sweet-hot variety that comes jarred. Aside from chopping for pizza and pastas, they can also be stuffed with goat cheese or thinly sliced prosciutto and added to a salumi platter. The tiny red Peruvian peppers, grown in the mountains of Peru, are often overlooked (and often mistaken as a pepper at all) and don't require chopping. And no kitchen should be without cans or jars of banana peppers. Just be sure your employees let customers know if you're serving the hot kind or more milder vinegary version. Mixed peppers can also be found jarred and canned.

Canned tomatoes.

Most of you are familiar with the can opener when it comes to making your sauces. Even the best canned sauces need a bit of doctoring if you want to make sure yours doesn't taste like the guy's across the street. Canned tomatoes are packed at the peak of their freshness and are economical and more consistent than their fresher counterparts, which can range from "awesome" to "awe no" from one delivery to the next. Remember, tinned ingredients need extra cooking time to reduce the metallic taste from the cans.

Desserts.

If you're not making your own, make sure what you sell is top notch. Partner with local purveyors of ice creams or a local bakery to serve the best. And if you want to try your hand at your own dessert, purchase prepackaged cannoli shells and make the fillings yourself. These are easy to make ahead of time and travel fairly well.
Try the following prepared food pizza recipes:
Chicken and Sun-dried Tomato Pesto Pizza
---
---
Mandy Wolf Detwiler is managing editor at Pizza Today.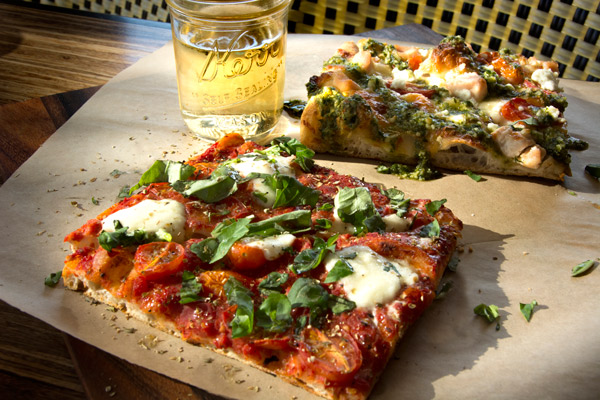 Roman-style pizza is taking off — here's how to nail the dough Are you looking for the next trend... Read More ›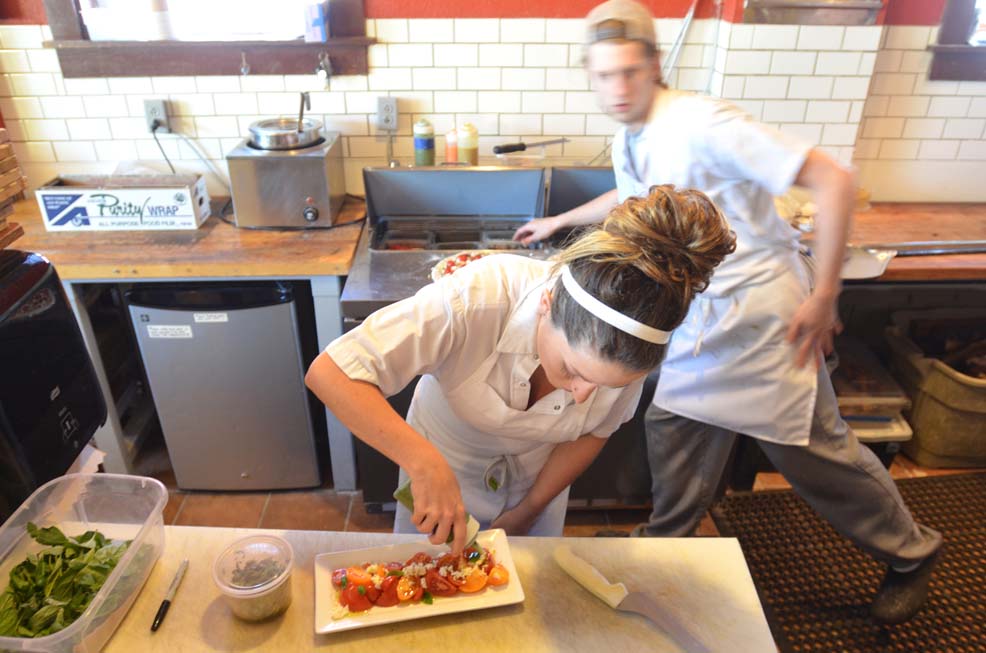 Get Moving During my college summers I worked my restaurant job at night and did construction during the day.... Read More ›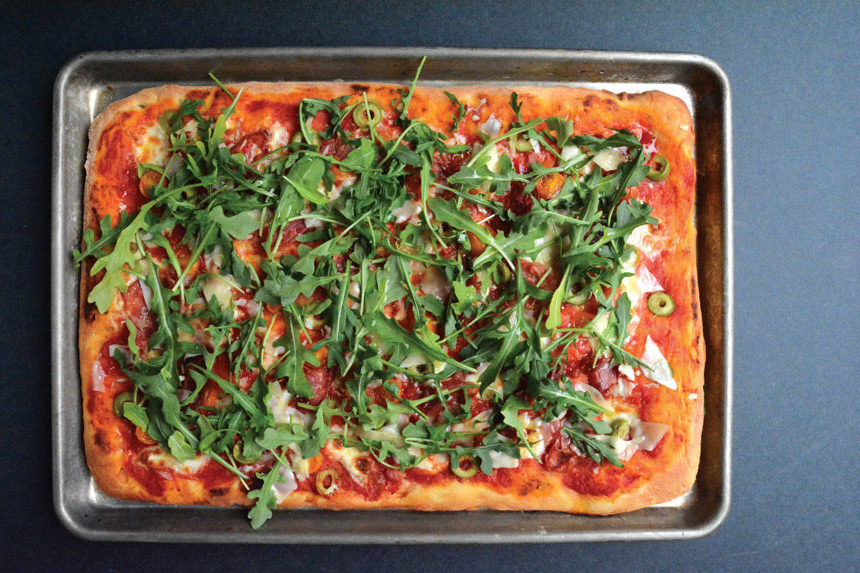 A Roman invasion is imminent: What you need to know Walking the aisles at International Pizza Expo last year,... Read More ›