Sausage is a top-five ingredient, but …
With more sophisticated palates today than ever before, we have an amazing opportunity to crank up our creativity when it comes to building our pizzeria menus. Sausage remains one of the most popular pizza toppings today, and that's a great thing. Sausage in and of itself has its own world of variation, with various flavor profiles, textures and spice levels. It can be cured, smoked, stuffed into casing or cooked loosely in a pan, on the grill or in the oven.
When it comes to sausage and the components that you can blend with it, the sky's the limit!
Although sausage is traditionally made of pork, it doesn't have to be. Chicken, turkey and venison are just a few great options.
Years ago as an executive chef at a resort in New Hampshire, I wrote a menu that had a stuffed pork loin. While preparing the loins, I would intentionally trim the ends to yield enough meat to grind with the fat trimmings to make my own house-made sausage, which I also put on the menu. I'd create a different sausage each batch to keep things interesting for our local guests.
A customer favorite that I made was a curried apple and pork sausage. I would cut peeled apples in a small dice, mix them with the ground pork and season it with curry, garlic, salt, pepper and a touch of cinnamon. I slow-roasted them and then finished them on the grill. This is great served with any type of chutney. Another favorite was a chicken Florentine sausage made of ground chicken, chopped spinach, garlic, salt, pepper and crumbled feta cheese.
If you want to try making your own sausage, the lean meat-to-fat ratio would be approximately 70-percent lean to 30-percent fat. Get creative. There are natural and artificial casings available to you to stuff your sausage meat into. You'll need a meat grinder or grinding attachment for your mixer and a sausage extruder tube.
I like to grind my meat two times. I coarse grind and then I finer grind. I add my seasonings after the first grind so that they distribute evenly. When I grind it the second time, it is ready to cook loosely or stuff into casings.
Let's talk variety. Chorizo is a Mexican sausage that is robust in flavor, reddish in color and made of ground pork and a blend of ground spices (which includes coriander, cumin, cloves, bay leaves, thyme, cinnamon, oregano, garlic, salt, pepper, ancho chili powder and vinegar). Once blended together, you can refrigerate your sausage to allow the flavors to bloom.
As great and versatile as chorizo is, one of my personal favorite sausages that is fabulous on pizza is a Portuguese version called chourico. Just a slight variation in the spelling, but a completely different flavor profile and texture altogether. I grew up in New England. Bristol, Rhode Island, as a matter of fact. This is a heavily populated Portuguese area with an amazing culinary culture. Thirty-five years ago, you couldn't go to a graduation party without seeing a crock pot of chourico and peppers in a tomato sauce. Now, living in Georgia, I can only buy chourico at Publix shipped down from Fall River, Massachusetts.
Linguica is simply a milder version of chourico. This is made from pork shoulder, but it is diced in small pieces instead of ground. Keep the fat, since it provides much of the flavor. Marinate the meat with garlic, bay leaves, paprika, ground red pepper, white wine, vinegar and salt. Let marinate under refrigeration for approximately 24 hours to really let the flavors set in. Stuff your sausage casing and then smoke the sausage.
Andouille is a smoked Cajun sausage found in Louisiana cooking, and it is usually the spiciest sausage. It's packed with flavor.
Kielbasa is a smoked Polish sausage and is probably one of the most utilized smoked sausages on the market.
Lastly, dry-cured sausages fall into your salami category and can be a topic for a whole different discussion. These sausages are so different from each other and give you a broad opportunity to try some new creations. You know your customer base and have an idea if you'd be able to get them to try a venison or alligator andouille, or if you'd have to stick with a mild linguica. Either way, it's worth giving them something new.
Should you be able to source Chourico, try making a Portuguese Pizza Pie topped with your pizza sauce, your cheese blend, caramelized onions, grilled peppers and sliced chourico. A similar sub would be filled with grilled peppers, onions, chourico, a touch of tomato sauce and topped with cheese and toasted. You will fall in love with this one yourself.
And here's another great pizza featuring the Florentine sausage I mentioned: Top a pizza with Alfredo sauce, fresh spinach, tomatoes, black olives, artichoke hearts and Florentine sausage. Finish it with a blend of mozzarella, provolone and a dusting of Parmesan.
This is an incredibly creamy concoction that will have your customers wanting more!
Sausage is truly an old-world creation. Today there are more variations than you might even imagine. Experiment and be creative and you'll be sure to hit on something big.
Jeffrey Freehof is a former owner of several pizzeria concepts and a franchisee for Metro Diner in Augusta, Georgia.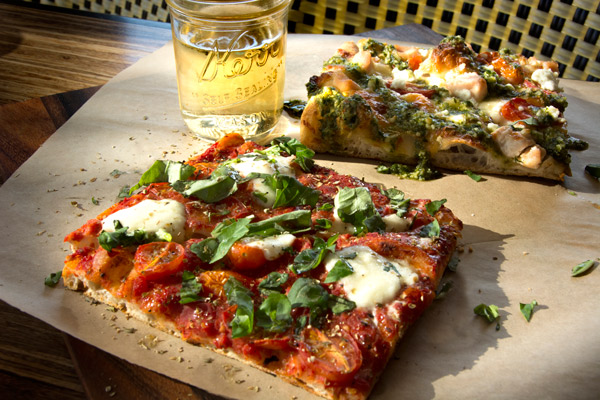 Roman-style pizza is taking off — here's how to nail the dough Are you looking for the next trend... Read More ›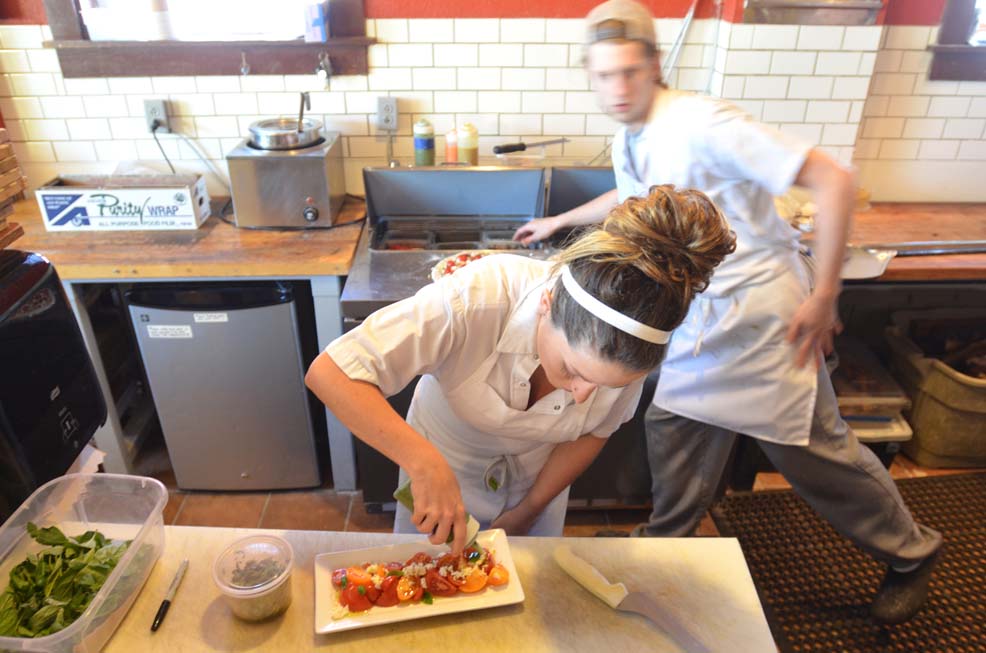 Get Moving During my college summers I worked my restaurant job at night and did construction during the day.... Read More ›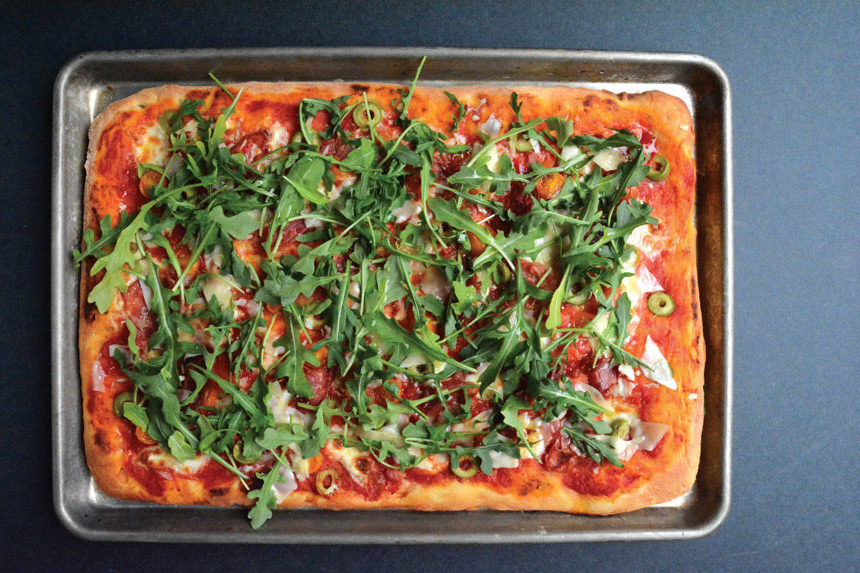 A Roman invasion is imminent: What you need to know Walking the aisles at International Pizza Expo last year,... Read More ›