If you're not menuing greens, you're missing out on green
Living in the South, there are days in the summer where the thermometer swells above 100 F. A thick sheen of heat seems to perpetrate every surface, much like a layer of grease on a cheap pizza (that is a whole other subject). Dinner salads are usually good movers on menus –– even in pizzerias –– and limited-time-only salads bring a sense of urgency to diners. While some operators might snub greens on their pizza menu, it's a segment of the industry that can be a big money maker when done right.
Over the spring, Tom DeGrezia began testing a chopped mixed greens salad with kale, dried cranberries, sliced almonds, heirloom tomatoes and croutons in a rice vinegar and almond oil dressing. The salad went on his menu at Sophia Wine Bar in Manhattan in May as a summer special.
Salads sell well at his wine bar, which also serves pizza, but he doesn't offer them at his pizzeria. "I was kind of forced to add them as people were constantly asking for salad with their pizza," DeGrezia says. Many diners will order a dinner salad and pizza to share.
"The wine bar does both," he says. "The pizzeria is a spin-off of the wine bar (with) small pies."
The Southwest Chicken Salad is a year 'round mover at Pizza 3.14 in Cambridge City, Indiana. "It is Romaine lettuce with grilled chicken, black beans and corn," says owner Donna Graham-Longnecker. "Then it's topped with diced tomatoes, red onions, diced green peppers and shredded Monterey Jack. Lastly, it's topped with Southwest style tortilla strips.
"I think it's a best seller all year long, because we always have it available (all of those ingredients are kept year 'round) and it's a healthier option. We sell a lot of them and have lots of repeat customers."
Will Flores created a seasonal salad while head chef at Rib Mountain Tap House in Rib Mountain, Wisconsin. The Taphouse features hand-tossed pizza and pub fare, but this salad showcased spinach, red onion, feta, pecans, strawberries and grilled chicken finished with balsamic drizzle and a signature breadstick.
"The salad sold great!" says Flores, who now works for the same owners in another concept, and has since passed on head duties to protégé Sean Lennon. "I can't stress enough how important variety is, especially seasonally inspired variety. Our seasonal menu typically outperforms the standard one!"
A good combination for summer salads typically includes greens, seasonal tomatoes, perhaps a fruit, a complementary cheese and maybe a bit of something for crunch.
Greens.

Skip the iceberg and go for something with serious nutritional value. Arugula is a start, but too much can be bitter. Mix it with spinach, seasonal microgreens, some chopped kale, green or red leaf lettuce or escarole. Go light on the red cabbage –– if you notice, it's one of the few things on the plate that gets sent back to the kitchen.

Tomatoes.

A good source of vitamins A and C, summer is ripe for tomato picking. If you're not sourcing local tomatoes, you should turn away any that are mealy, over-ripe or have broken flesh. And while storing your tomatoes in your walk-in will keep them fresher longer, they'll also make them tough –– and also more likely to be sent to the kitchen and the wastebasket.

Fruit.

Mandarin oranges, sliced apples, strawberries, raisins, dates, cranberries, blackberries, blueberries and kiwi are all popular summer salad toppers. Dried fruits store longer, so be certain your clientele will buy enough to keep apples from browning or allowing kiwi to get slimy.

Cheeses.

Sure, you can use shredded cheddar or mozzarella, but bleu cheese, Gorgonzola, brie, feta, Swiss and Parmesan are all likely to already be on your menu. Use in moderation, as cheese is an expensive commodity and a little goes a long way.

Nuts,

fried onion straws, homemade croutons, Parmesan chips, seeds, tortilla strips, Chow Mein noodles, wasabi peas and toasted chickpeas all add just the right amount of crunch and are easy to store.

Meats.

Chicken, prosciutto, bacon and salami could already be on your menu. Salmon or other fish? If you're not able to sell enough, it's best to leave it off the menu.
Get the Goat Cheese, Prosciutto and Strawberry Salad recipe.
Mandy Wolf Detwiler is managing editor at Pizza Today.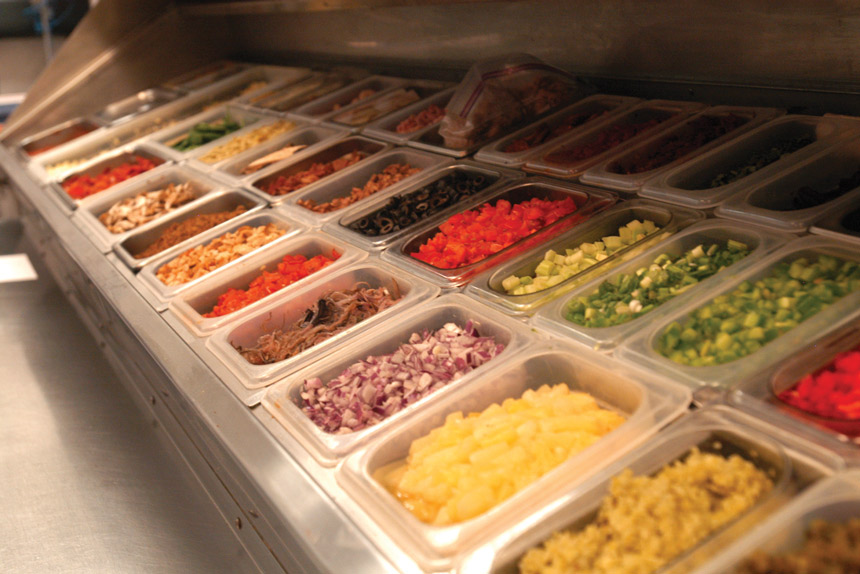 Highway to the non-danger zone The danger zone is not that sweet spot that only Maverick lives in with... Read More ›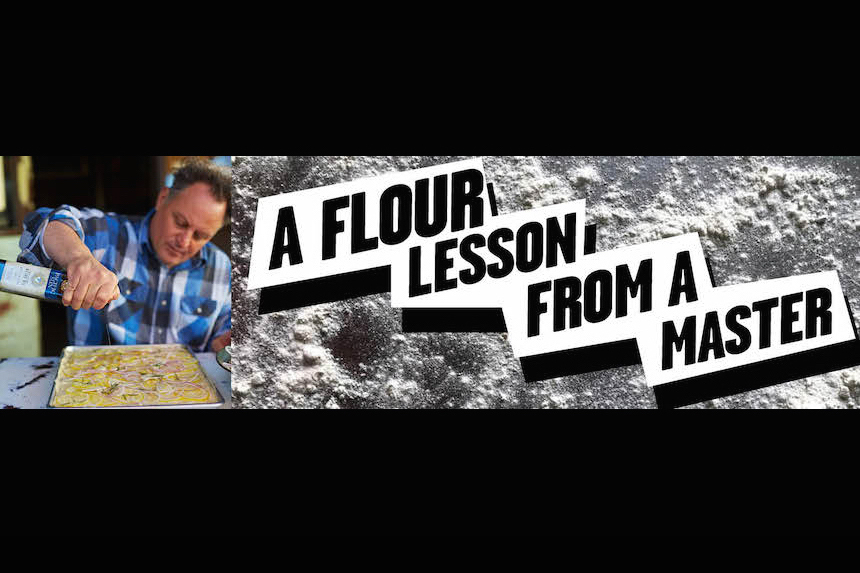 How the famed Chris Bianco mixes local and distant grains to achieve pizza perfection Chris Bianco has been... Read More ›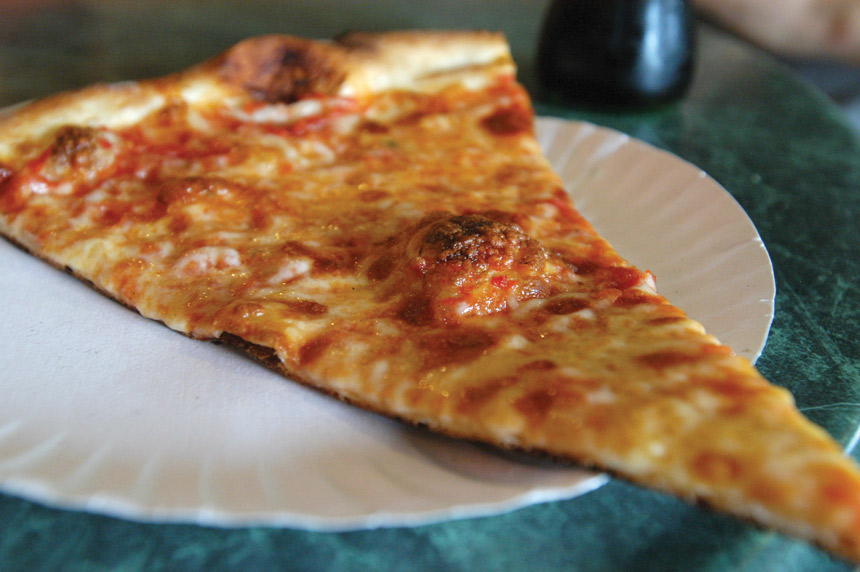 A look at the most popular dough style in America It is estimated that 70 percent of the pizza... Read More ›