Pizza chefs explore street-food-inspired pizzas
Street food is synonymous with pushing the limits of cuisine to create something fresh and new or spinning traditional quick bites.
What's the quintessential street food? Pizza, of course. What else is street? What do people crave from a cart, truck or tent? It differs everywhere you go. Street food that Americans love is vast and includes tacos, grilled cheese, hot dogs, doughnuts, waffles, gyro, Poutine, pretzels and a variety of international dishes, to name a few.
Whether debuting street food-inspired pizzas on their regular, special or secret menus, pizzerias have found their own ways to tap into the street movement in their shops.
Let's look at some common street food favorites and how pizza chefs have adapted them to their pizza menu. 
Banh Mi
Browse the menus of street vendors in any given city and international cuisine is a major player. The Banh Mi is a Vietnamese sandwich filled with meats, pickled vegetables and chili peppers, and it's hot on the street food scene.
Johnny Gilbreth came out of the gate with a Banh Mi pizza when he opened Pizza Tree half a decade ago in Columbia, Missouri. Pizza Tree's version of a Banh Mi features olive oil, pizza cheese, sriracha-glazed pork belly, house-made kimchi, chili aioli and fresh cilantro.
"We just really hit a home run with the Banh Mi kind of unexpectedly,"Gilbreth says. "Everybody likes it. The demand got so high on it and stayed high for us. It was on our very first menu we ever put out, so it's kind of part of our identity at this point."
"It developed because it was 2012 and sriracha was really hot. Also pork belly was trending really hard at the time. I don't know where the kimchi came in. At the time, we were really trying to travel the globe with flavors. We produce our own kimchi for it.
"So we spent a lot of time just figuring out how all of these elements would go together. A Korean ingredient (kimchi) on a pizza that we were giving a Vietnamese name? But it stuck and the colors, the way they pop, is kind of unique. That's another part of its claim to fame — its sheer Instagram-ability."
Mac & Cheese
When Laura Neely, co-owner of The Post in Louisville, Kentucky, asked Kitchen Manager Joshua McDonald to come up with a macaroni and cheese pizza, he was hesitant. "How could we do that, where it's not something generic and cheap, where I feel like they have macaroni sitting on a hot plate and they just spoon it down onto some pizza crust and sell it to a child?" McDonald asks.
There is a caveat. "It has to be able to be made in high numbers in the middle of our busiest moments on a Friday night," Neely says, without slowing down the make line or ovens.
McDonald started on the mac-and-cheese pizza two months before it debuted as the monthly special. He says he looks "at how many batches of macaroni I made to make sure that after it cools and it chilled off that on a Friday night (pizza makers) could stick their hands in it. I think it took me five batches to get to a point where they could do that, thinning out the sauce."
The end result was a popular monthly special that featured five cheeses and a drizzle of Buffalo sauce.
Carne Asada Taco Pizza
Next to pizza, tacos are as street as it gets.Gilbreth knocked it out of the park with his "Corne" Asada Taco Pizza. "It makes great street food," he says. "You're kind of confused. Are you eating a pizza or a taco?"
The corn puree base gives the pizzas a corn tortilla taste. "We wanted to start with the base of the taco, which is a freshly made corn tortilla. But we weren't crazy about putting cornmeal in the dough or having a specific dough for this pizza. We started combining corn with cream in a fresh stock pot with a little sautéed onion and a little salt and stock. Whiz it all up with the immersion blender and we had this decadent, beautiful — kind of like a polenta that never sets up — sauce."
Get Gilbreth's Corne Asada Recipe.
Denise Greer is associate editor at Pizza Today.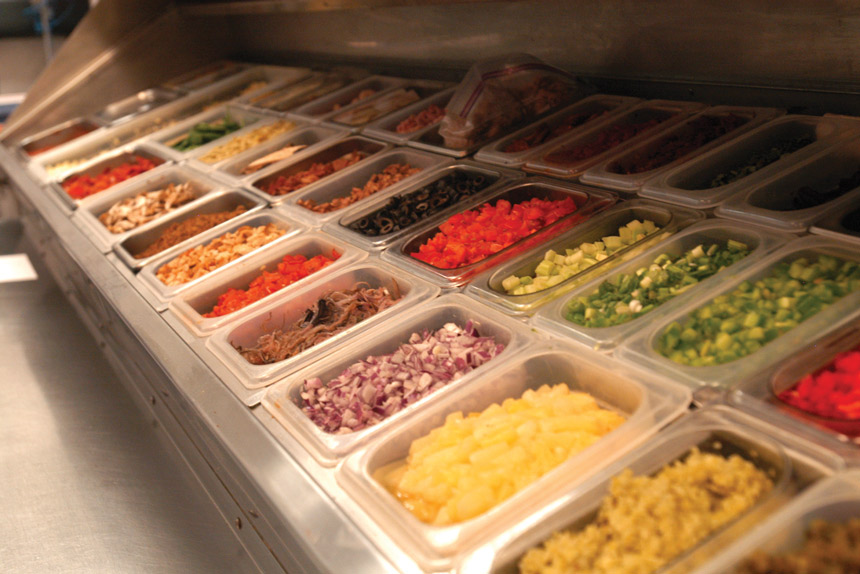 Highway to the non-danger zone The danger zone is not that sweet spot that only Maverick lives in with... Read More ›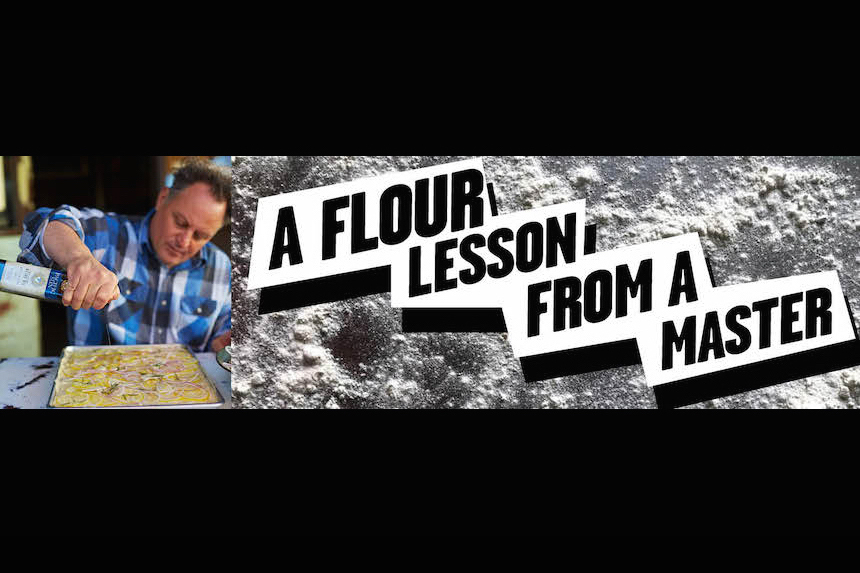 How the famed Chris Bianco mixes local and distant grains to achieve pizza perfection Chris Bianco has been... Read More ›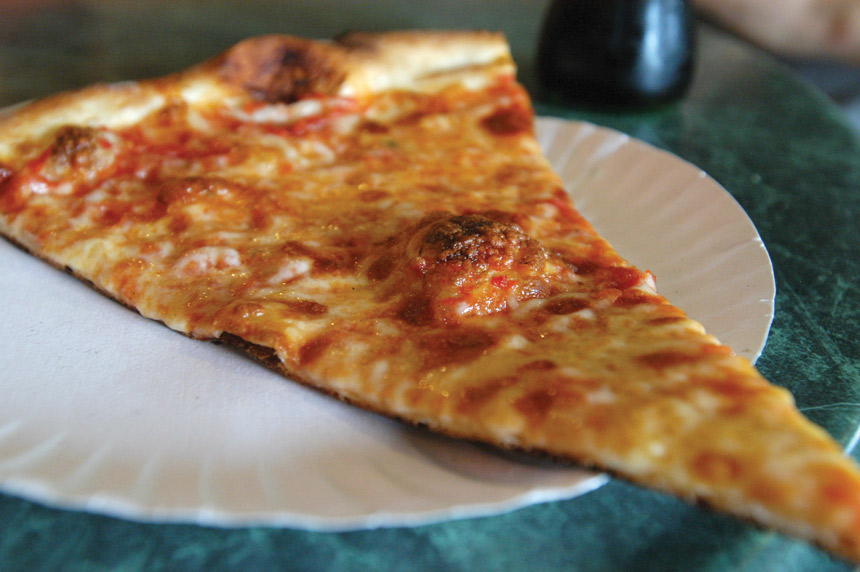 A look at the most popular dough style in America It is estimated that 70 percent of the pizza... Read More ›