Pizzerias find success with regional toppings
It should be no surprise that a country as vast and topographically varied as the United States is composed of not one unified culinary identity but a mosaic of regional specialties. Pizza's position as an infinitely customizable dish makes it the perfect way to experience local flavors in a familiar format. These gastronomic identities often become popular beyond their home locales, but some cases demonstrate the difficulty in adapting regionally specific flavors to markets that are unfamiliar with foreign flavors.
Serious foodies consider it a high crime to visit New Haven without eating a white clam pizza at Frank Pepe Pizzeria Napoletana on Wooster Street. Using clams as a topping was a great way to utilize a food that was easily accessible to this coastal city. Colin Caplin, whose book New Haven Apizza documents early pizza development in New Haven, states that "several New Haven pizzerias listed clams as a pizza topping in the 1950s, but Pepe didn't officially add them to his menu until the 1960s." But even though food lovers associate the topping with New Haven, the widespread availability of clams makes them an easy sell even for consumers who have never even heard of Frank Pepe.
Mike Giammarino, manager of Lombardi's Pizzeria Napoletana in New York City, says: "The vast majority of our customers who order the clam pizza have no idea it's based on the New Haven version. Probably less than one percent." Clams are a common enough food that the association with New Haven isn't a requirement for most customers. Bill Jacobs had some trouble selling clam pizzas in 2001 when he opened Chicago-based Piece Brewery and Pizzeria, perhaps the first New Haven-style pizzeria outside of New Haven. "Not everyone in the Midwest was amenable to clams as a topping, but once they tried it they embraced it." In a town that's famous for its sausage, Jacobs found he was moving more clams once he started telling customers that they're typical in New Haven.
A much less adaptable regional specialty comes from St. Louis by way of a product called Provel. The FDA may not consider this combination of provolone, Swiss and cheddar to technically fall into the cheese category (it's considered a pasteurized cheese product), but it is the single most identifiable ingredient on the local pizza scene. Provel was trademarked in 1947 but didn't reach a large-scale market until Imo's Pizza opened its doors in 1964. Now with over 90 locations in and around St Louis, Imo's has created the region's indigenous style of pizza and even controls all distribution for the product.
While it may be religion in St. Louis, non-locals seem to have a different opinion. Holli Samet remembers her introduction to Provel as a rite of passage during her first St. Louis visit to meet her boyfriend's family. "It was the first thing we ate in St. Louis," she says of the experience. "We got off the plane and he wanted to go straight to Imo's Pizza. I took three bites and couldn't eat any more. It was disgusting. I felt so bad for not liking it." Meanwhile, St Louis native Sandy Gogoralnik stands by her city's favorite cheese product, but realizes that it's an acquired taste that's limited to the St. Louis area. "I'd be surprised to see it on a menu anywhere outside the St. Louis area," she says of the creamy, smoky substance.
One Brooklyn pizzeria has challenged the resistance by highlighting Provel on their pizzas. Since opening in 2012, Speedy Romeo has garnered major attention thanks to its use of Provel cheese. Chef-owner Justin Bazdarich remembers seeing early customers donning Cardinals caps trekking out from Manhattan to his restaurant's relatively desolate Brooklyn neighborhood in search of a familiar flavor. Including Provel in his pizza recipes was "perfectly selfish," according to the classically trained chef, who was introduced to Provel by his St. Louis native father. Bazdarich calls Provel "the definition of umami" and has incorporated it into most of his restaurant's 10 pizzas –– although it is only listed in the descriptions of two. In the context of Speedy Romeo's carefully tuned menu, Provel is an exotic attraction that has garnered attention from both press and food lovers alike.
The divisive cheese product of St. Louis may be making landfall, but other regional specialties appear to be confined to their sources. Linguica is a popular topping in pizzerias along Boston's South Shore, but it doesn't seem to appear anywhere else. This smoked pork sausage made with garlic and paprika arrived in the area via Portugese immigrants as early as the 1920s. It became a staple topping in taverns and bars that started serving small-format pizzas in the 1940s, but hasn't migrated out of the area. The same lack of growth can be found with spiedie (pronounced SPEE-dee), cubes of marinated meat brought by immigrants from Abruzzo, Italy to Binghamton, New York, in the 1920s. Both these toppings are beloved in their adopted American cities, but unknown beyond their borders.
Other regional toppings have limited growth potential due to limited availability. New Mexico's famous green chilies are grown exclusively in the Hatch Valley and harvested during a short season (late July through early September), so supply is extremely limited.
Locals are fanatical about the chilies. Ashlea Allen, who has owned Trail Rider Pizza since 2006, remembers a recent attempt by suppliers to substitute Texas chilies. She and other Hatch devotees insisted on using the real deal, which led to new labeling identity standards, much like the DOP certification of Italy. "I've been to restaurants in New Mexico that don't serve Hatch chiles and it's disappointing," she laments. Hatch green chiles are available at New Mexico's pizzerias year-round, but pizzerias beyond the area are unable to secure their own supplies. This makes green chiles a hot item outside the region for anyone who can get their hands on them.
Of all the regional toppings that have found success in recent years, honey is currently experiencing the largest expansion. Colorado's Beau Jo's Pizza has used local honey in their dough since they opened in 1973, but it transitioned to a popular topping after a customer asked to drizzle some on his crust in 1975. Now they offer bottles of honey on every table, totaling over 26 tons across five locations annually.
Honey also became popular as a topping in Lawrence, Kansas, by the 1980s, but its use has declined over the past decade. "We stopped using it because of the cost," says Chad Glazer, manager at Rudy's Pizzeria. Pam Friedentag, of Beau Jo's, agrees that "It's definitely not cost effective," yet honey has become a staple on every table.
Uncommon ingredients can be tricky to incorporate into a pizzeria menu, but taking a chance on a regional specialty could help differentiate you from the pizzeria next door. 
Scott Wiener is the founder of Scott's Pizza Tours in New York City and SliceOutHunger.org.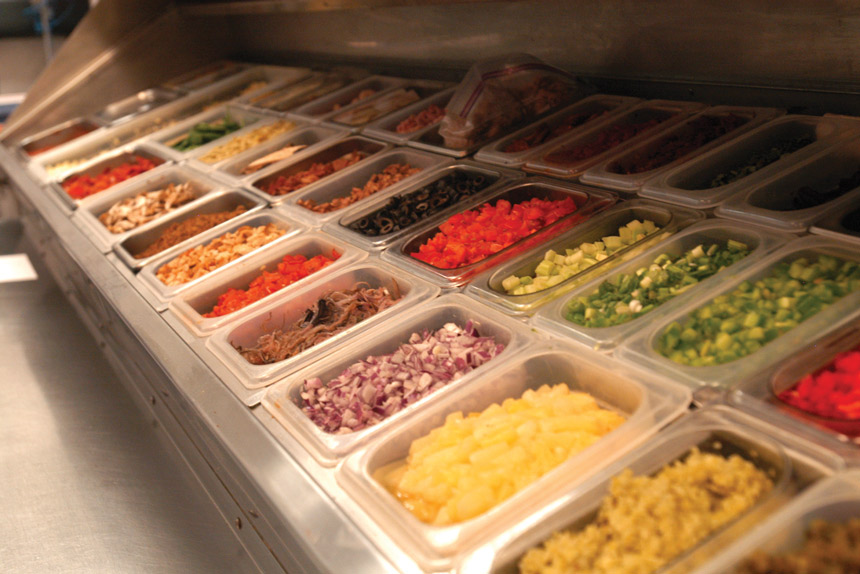 Highway to the non-danger zone The danger zone is not that sweet spot that only Maverick lives in with... Read More ›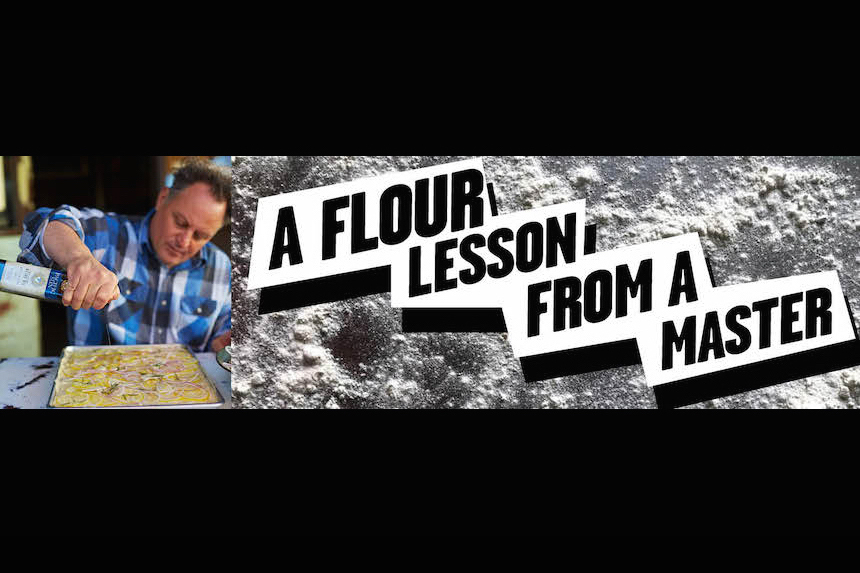 How the famed Chris Bianco mixes local and distant grains to achieve pizza perfection Chris Bianco has been... Read More ›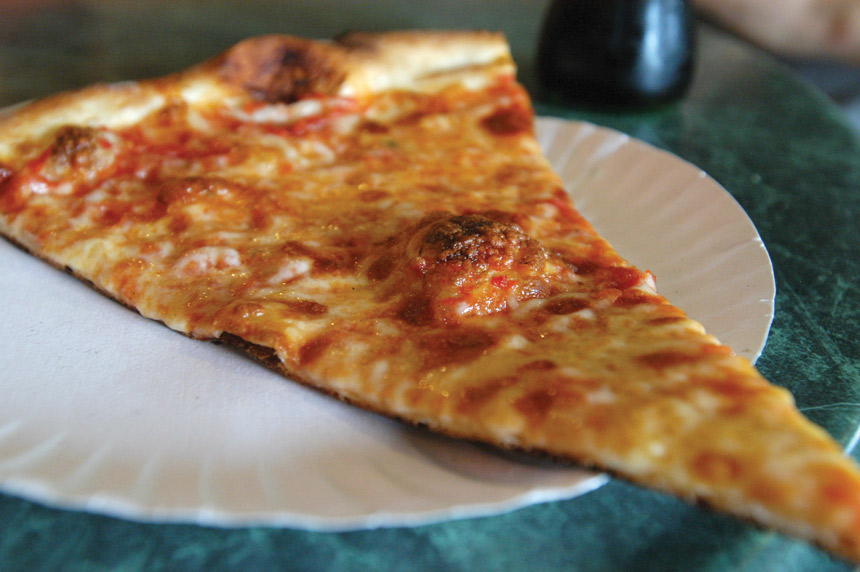 A look at the most popular dough style in America It is estimated that 70 percent of the pizza... Read More ›