A Roman invasion is imminent: What you need to know
Walking the aisles at International Pizza Expo last year, it became clear that one specific style of pizza was rapidly gaining traction amongst attendees. There was so much buzz about Roman pizza, in fact, that there will be a Roman division at the 2019 International Pizza Challenge at Pizza Expo.
A few weeks after Expo, while on a trip to Parma, Italy, for the World Pizza Championship, the subject of Roman-style pizza again played a large role in industry conversation. Pizzeria owner extraordinaire and Pizza Expo presenter Tony Gemignani decided right then and there that he wanted to do a Roman pizza demonstration on the show floor of International Pizza Expo 2019.
This pizza style is set to take off in a big way. So, you might be asking yourself, what exactly distinguishes Roman-style pizza?
"I've been to Rome several times, and for me I see there being about three types of Roman pizzas done in about five different ways," Gemignani says. "Pizza al Taglio, or Trancio (by the slice/cut and cooked in a pan) can be thick or thin; Pizza in Pala (on the board) thick or thin; and last, Pinsa."
Pinsa Romana is typically oval-shaped and made using a high-hydration dough formula. It's not necessarily pizza, per se. Its base is comprised of a mixture of wheat, soy and rice flours and is lauded as being lighter and more easily digestible.
But, as Gemignani explains, "the two primary types are Taglio and Pala. They can be thick or thin and they are typically cooked in an electric oven.  Most of the time the toppings are added at the end of the bake as a finishing ingredient."
Taglio, often referred to as "pizza by the cut," is rectangular shaped and baked in a pan. It is commonly prepared in advance and then re-heated to order. In Italy, it is cut with scissors instead of a pizza cutter. That tends to form a nice conversation point with customers when it is done here in the U.S.
John Arena of Metro Pizza in Las Vegas, an avid dabbler in various styles, says in this month's Knead to Know column that Roman-style pizza is the next trend and can be easily executed with standard equipment. He writes, "these pizzas comprise a perfect opportunity to offer your guests something fresh that can be easily customized to create signature pies that are unique to your pizzeria." Arena goes on to give a recipe for Roman-style crust, so be sure to check out the article.
For his part, Gemignani says he likes to blend flours and go with a high-hydration formula when making Pala style pizzas. "The flavor and texture stand out to me, along with the beautification of these communal pizzas," he says.
While Gemignani says you can bake in an electric or gas oven between 500 F to 600 F, "the accuracy you can achieve in the electric ovens are much more precise than gas ovens." He also says that "a deep brick oven is important. Although some Pizza in Pala can be cooked in a wood oven." 
Jeremy White is editor-in-chief at Pizza Today.
---
Roman Q&A with Tony Gemignani
PT: How do you market these pizzas?
TG: These pizzas can be sold by the slice or by the meter. They are great for delivery, carry out or dine in. They are very versatile.
PT: Do they sell well compared to other types of pizza?
TG: They sell well, especially if you see these in a showcase by the slice or if a customer orders one for dine in. They are a show stopper. Guests gaze as these come out of your kitchen and hit a table. A nearly three-foot-long pizza is quite impressive.
PT: Are Roman pizzas any more difficult to do than other pizza styles? If so, how so?
TG: The hydration and handling of the dough takes some practice. It's important to use the right flour. Customers in certain areas with different demographics will need some education on this particular style. A variety of different ingredients are important for these styles.
PT: What do your customers say about them the first time they see or try them?
TG: They absolutely love our Roman pizzas. They are blown away by the look of them, and my thin-crust Pizza in Pala comes as three different pizzas in one — your first, main and sweeter course all in one pizza.
PT: Is this a style that pizzerias across the country can add to their menu without having to make big equipment purchases and other major changes?
TG: You can make the dough in other mixers as long as they have multiple speeds. This helps a lot. The dough management and handling takes some time and sourcing the right flour is important.
PT: It's hot right now — do you think this style of pizza has staying power in the United States?
TG: This style is here to stay and it's only going to get bigger and better.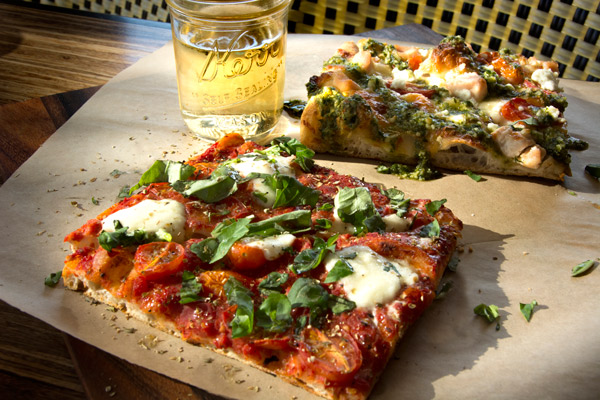 Roman-style pizza is taking off — here's how to nail the dough Are you looking for the next trend... Read More ›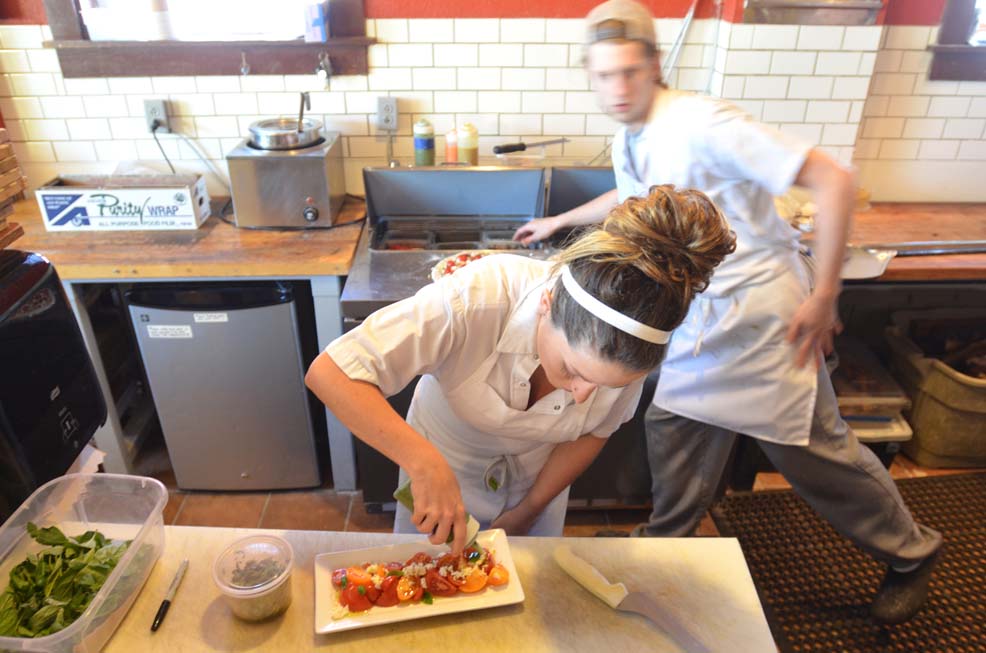 Get Moving During my college summers I worked my restaurant job at night and did construction during the day.... Read More ›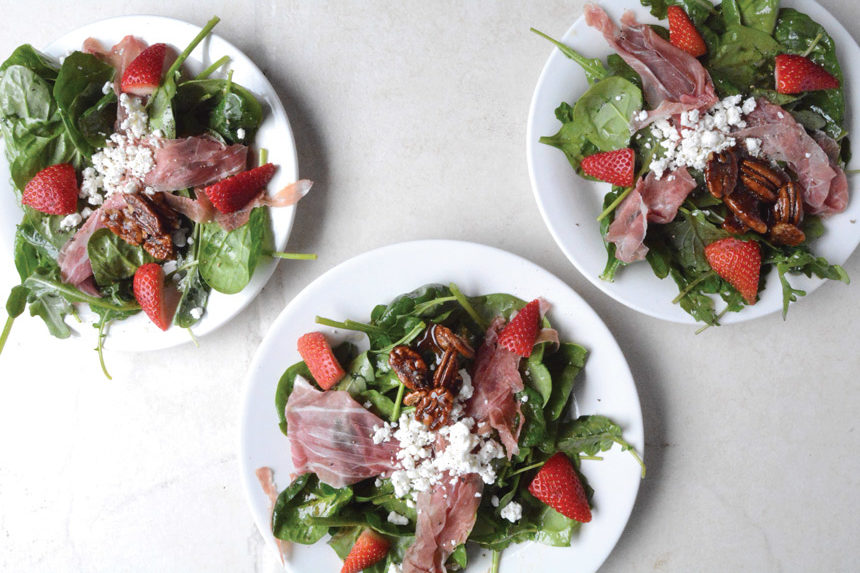 If you're not menuing greens, you're missing out on green Living in the South, there are days in... Read More ›