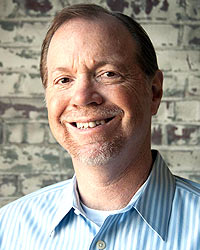 If you missed Pizza Expo or attended but could get to every seminar you wanted to hear, you can now access audiotapes and PowerPoints of this year's education programming.
Just go to the following website for an index of available downloads. You can also order the sessions on CDs, if you prefer.
http://www.intelliquestmedia.com/store/search.php?a=E&c=201304
There are seminars and panel discussions on nearly every issue facing today's pizzerias. Many are presented by pizza operators who willingly share their strategies for success in various aspects of running a business.
Through them, you can pick up some of the tips and techniques that abound during the Pizza Expo experience.
September 19, 2018 | Videos
Josh Keown takes a look at the workshops offered on October 3rd and 4th at Pizza & Pasta Northeast. Read More ›
---
September 18, 2018 | Pizza Headlines
America's Favorite Pizza Topping Has its Day National Pepperoni Pizza Day is Thursday, September 20. Let's celebrate a beloved pizza topping that has reign supreme for the past several decades. What's in pepperoni? Typically cured pork and beef seasoned with paprika, other chili pepper, anise, garlic, salt and sugar. The Look Standard size, thin-sliced Large… Read More ›
---
September 17, 2018 | Pizza Headlines
Educational program kicks off Pizza & Pasta Northeast before show floor opens We are a few weeks away from Pizza & Pasta Northeast in Atlantic City. It's time to start planning your schedule. The Exhibit Hall opens at 11 a.m. on both days of the show, Wednesday and Thursday, Oct. 3 – 4. But opportunities… Read More ›
---