In recognition of the tremendous talent and drive a new generation of entrepreneurs is bringing to the industry, Pizza Today and Pizza Expo are conducting a nationwide search for the best and brightest pizzeria owner-operators who are under 40 years of age.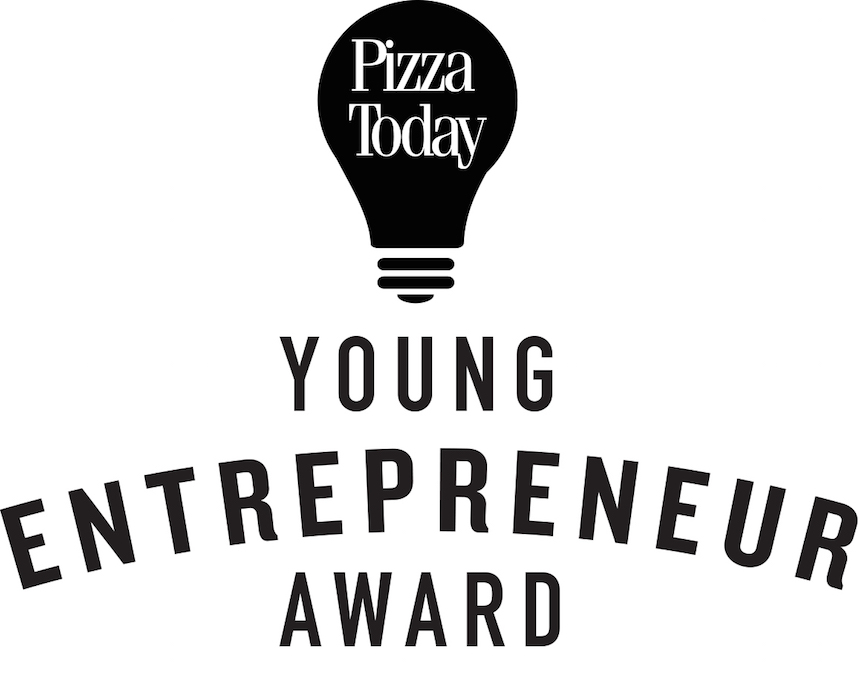 We're seeking nominations of pizza entrepreneurs who have been in business at least two years and can point to outstanding accomplishments and valuable community involvement during their evolving careers. Nominations will be evaluated by Pizza Today's editors and the staff of Pizza Expo, and three finalists for Young Entrepreneur of the Year will be named. The finalists will receive an expenses-paid trip to Pizza Expo 2018 in Las Vegas, where they will each give a 15-minute talk about their companies and business philosophies. Expo attendees in the audience will then vote on the spot for the award's winner.
Submission deadline has ended. Thank you to all of the young operators who submitted entries for the award. Three finalists will be announced by January 15.
We encourage all pizza entrepreneurs who qualify to fill out this form and submit a video to be considered for the award.
Before you submit the form below, upload your video to the Internet (Youtube, Vimeo, your site or your social to share the link with us). Video submission should include you in front of the camera and be filmed at your pizzeria. (Give us a tour of the pizzeria.) The video should answer the questions listed at the bottom of the form.
Want to nominate a young pizzeria owner/operator?
E-mail ballar@pizzatoday.com and tell us who you are nominating, his or her pizzeria, location and contact information including phone and e-mail.
Submissions must be received by Friday, December 15, 2017.
By completing this form, you acknowledge that you are an owner and operator of a pizzeria. If selected as a one of three finalists, you will receive an expense-paid trip to International Pizza Expo 2018 (March 20-22) to give a 15-minute talk about your company and your business philosophies.
July 16, 2018 | Videos
Editor-in-Chief Jeremy White discusses what wines to pair with pizzas, pastas and desserts. Read More ›
---
July 11, 2018 | Pizza Headlines
Based in Belgium, unique library is dedicated to cataloging and saving sourdough from all over the world It's a Monday morning on Bainbridge Island in Washington State. The spring sun is trying its best to break through stubborn Pacific Northwest storm clouds and, except for the sound of commuters making their way to the Seattle ferry,… Read More ›
---
July 10, 2018 | Pizza Headlines
Go inside the anti-plastic straw trend Starbucks is the latest company to announce that the coffee giant will eliminate single-use plastic straws in all of its stores by 2020. That adds up to the elimination of more than one billion plastic straws per year. In Starbucks' official release, President and CEO Kevin Johnson said, "For… Read More ›
---