March 27 – 30 – Las Vegas Convention Center
It's never too early to start making plans to attend Pizza Expo 2017. At Pizza Expo you'll discover what's new, what's working and what's trending in the pizzeria industry. In today's competitive environment you must do more than just create a great-tasting pizza to be successful. Now more than ever, you have to understand your customers' needs and wants to grow your business. Attending Pizza Expo is the single best way for you to obtain new industry knowledge, insight and ideas that will drive more business to your pizzeria.
We're already planning to make Pizza Expo 2017 the biggest and best show ever. At next year's show you'll find more than 80 industry-specific seminars, workshops, demonstrations and networking events, not to mention 450 exhibiting companies and 1,100-plus booths. Throw in the School for Pizzeria Management and great contests and competitions, such as the International Pizza Challenge, World Pizza Games and the $20,000 Mega Bucks Giveaway, and it's no wonder Pizza Expo continues to be one of the fastest growing and Top 200 tradeshows in the country.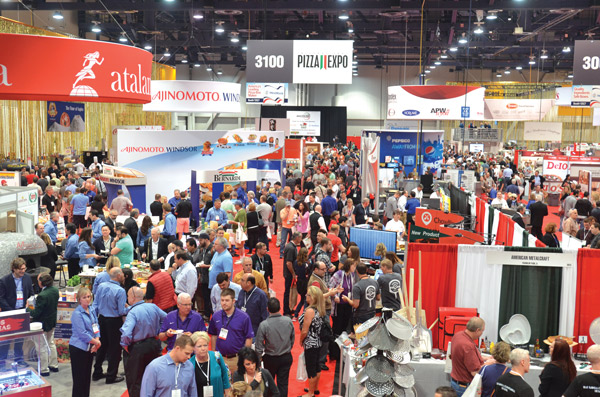 Ask anyone who's attended a past Expo and they'll tell you: If you're looking for new ideas, products and techniques to take your pizzeria to the next level, there's no better place than Pizza Expo. On the show floor you'll be able to negotiate great programs and deals by taking advantage of show specials, deep discounts and incentives being offered by our exhibiting partners. These could be reorders of products that you're currently using or something completely new that catches your eye. You'll be able to find everything — from digital marketing programs to new menu ideas to new-tech ovens — all on a show floor larger than five football fields totally devoted to pizza.
The long and the short of it is there's always something new to learn or see at Pizza Expo that will help you be more successful!
It's all pizza and it's all for YOU!
Kind regards,
Bill Oakley
Executive Vice President
June 21, 2018 | Press Releases
ESCALON, CA, June 20, 2018 – Escalon Premier Brands and Polly-O Cheese would like to thank everyone who visited their booth at the International Pizza Expo this year. Show attendees were invited to scan their badge to enter to win the "Capture a Better Slice" giveaway. Pinthouse Pizza from Austin was the lucky winner of… Read More ›
---
June 19, 2018 | Press Releases
Elgin, Ill. (June 18, 2018) –Mark Easterday has been promoted to the newly created position of Executive Vice President of Middleby Brand Sales. Mark will be responsible for oversight of the Middleby Representative Groups in the U.S. and Canada.  Mark will direct the sales efforts and coordinate activities across the entire sales representation organization, working… Read More ›
---
June 18, 2018 | Press Releases
TROY, Ohio (June 14, 2018) — Hobart, the premium commercial food equipment manufacturer known for designing and building some of the most reliable, must-have equipment, hosted two food equipment giveaways recently and has announced the winners of both a custom-painted mixer and a food processor. Auniessa Asta, owner of 414 Pub & Pizza in Tempe,… Read More ›
---