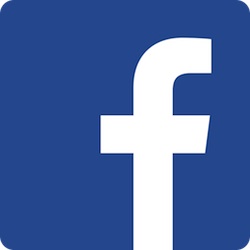 Over the weekend, a Troy, New York, restaurant owner took to Facebook to air frustrations over a neighboring club's party cancellation, leaving a crowd of 500 gathered, forcing the shutdown of 4th Street and closure of the restaurant.
The restaurant owner's posts continued to escalate with profanity and calls to shutdown the neighboring club. He went as far as to attack Facebook fans who commented on his posts. After several of these types of posts, the restaurant's Facebook followers began to respond with comments like:
"Yeah, um if these types of outbursts are going to happen I'm going to have to unfriend your page and never patronize your establishment again. Best regards."
"This is beyond unprofessional. Save your rants for behind closed doors… not for your public to see. Idk if I'll be back after this. If I were you I would delete this post before too many of my fans saw it."
To read the full story, CLICK HERE.
The restaurant lost one's night of business due to the closure. But, how many customers did it lose from this type of a Facebook outburst?
July 16, 2018 | Videos
Editor-in-Chief Jeremy White discusses what wines to pair with pizzas, pastas and desserts. Read More ›
---
July 11, 2018 | Pizza Headlines
Based in Belgium, unique library is dedicated to cataloging and saving sourdough from all over the world It's a Monday morning on Bainbridge Island in Washington State. The spring sun is trying its best to break through stubborn Pacific Northwest storm clouds and, except for the sound of commuters making their way to the Seattle ferry,… Read More ›
---
July 10, 2018 | Pizza Headlines
Go inside the anti-plastic straw trend Starbucks is the latest company to announce that the coffee giant will eliminate single-use plastic straws in all of its stores by 2020. That adds up to the elimination of more than one billion plastic straws per year. In Starbucks' official release, President and CEO Kevin Johnson said, "For… Read More ›
---