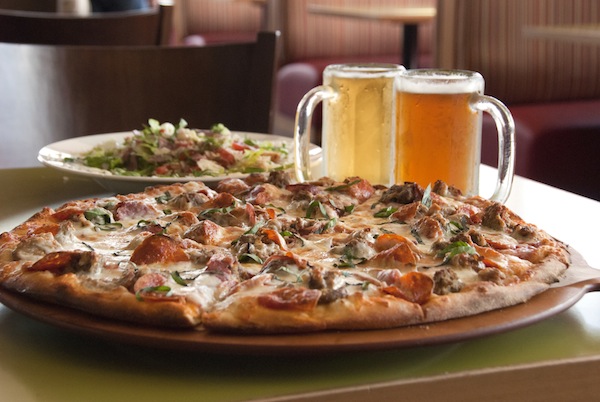 In honor of American Craft Beer Week, we've updated our beer and cheese pairing guide. Help your diners pick the best craft beer to accompany your pizza menu. Take a look at some of the following beer and cheese pairing ideas. Match what you have on draft with your specialty pizzas.
Craftbeer.com has weighed in on the subject. Everything You Need to Know About Pairing Beer and Cheese outlines beer/cheese combos, like Parmesan that pairs with a Belgian lambic or gose; gorgonzola pairs with Imperial IPAs and Baltic-style porters; and manchego goes well with light fruity lagers and wheat beers.
When we travel the country for Pizza Today, pizzeria operators share the creative ways they market their beer programs, from offering sample flights and pint nights to menu pairing. The Huffington Post has published a Beer and Cheese Pairing Guide.
According to the RedEnvelope infographic, IPAs go great with farmhouse cheddar and bleu cheese. Brown ales pair well with mild cheddar and sheep's milk cheese, while stouts go with aged Gouda and bleu cheese.
Becoming a craft beer aficionado can help increase beer sales. With an understanding of craft beer flavor profiles and menu pairing, you can:
Train servers to suggest beer that pairs well with a meal
Provide a beer pairing right on your menu
Package a meal with a beer as a special
Explore the full infographic below: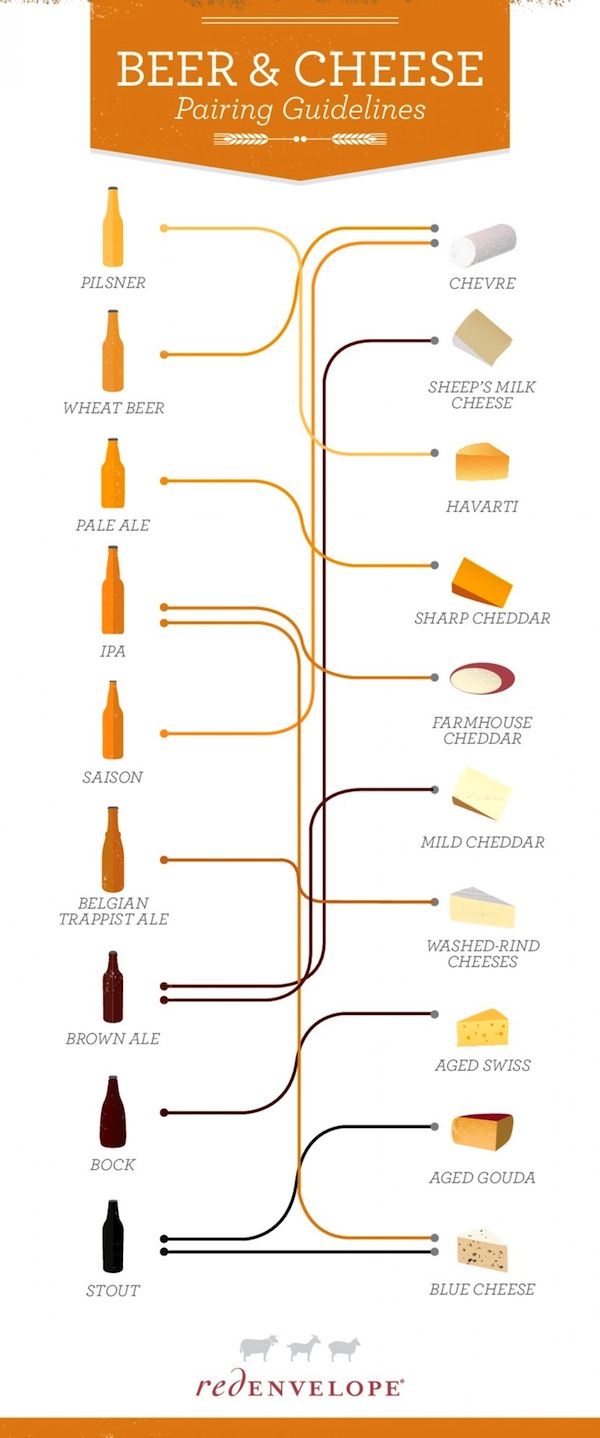 Source: RedEnvelope
Beer Advocate has even produced its beer and cheese pairing list:
Feta and goat cheese — Wheat beers
Mascarpone — Fruit beers
American cheese, Muenster, Havarti and Monterey jack — Pilsners
Colby, Gloucester and cheddar — Brown ales
Gorgonzola and creamy Blues — Barleywines
Roquefort and Stilton — Belgian ales
Gruyére, Emmental and Swiss — Bock beer, dark lagers or Oktoberfest beers
Parmesan or Romano — Pale ales and amber ales
When cheese is part of a salad — IPA
August 14, 2018 | Pizza Headlines
A dog-friendly patio is more than a checkbox I take my hound dog everywhere. At least once a week or so, you can find me and my Beagle having dinner at one of Louisville's dog-friendly patios. In fact, I keep a running list of the best patios with the best food and craft beer. After… Read More ›
---
August 9, 2018 | Videos
Watch our first episode of the Pizza & Pasta Northeast Update Show. Time to get excited about PPNE in Atlantic City October 3-4! Read More ›
---
New Port Richey, FL. – August 9, 2018 – Welbilt, Inc. (NYSE:WBT), announced today that Hubertus M. Mühlhäuser is resigning as a Director, President and CEO of Welbilt, effective August 31, 2018, to become the Chief Executive Officer and a Director of CNH Industrial N.V. (NYSE:CNHI), a $27 billion global manufacturer of capital goods comprising… Read More ›
---