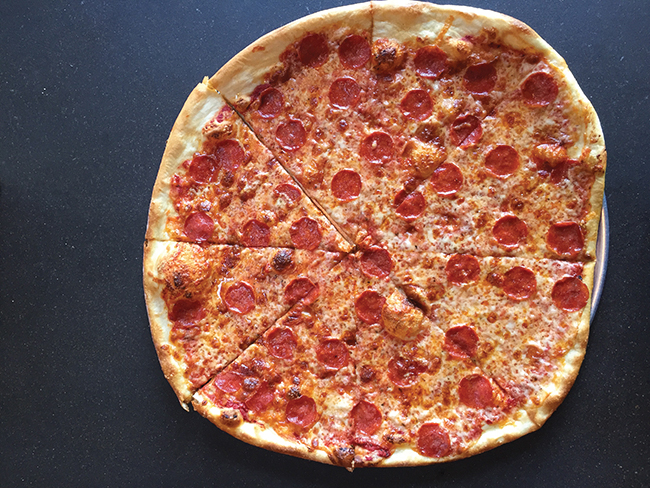 While the origins of National Pizza Day are a bit fuzzy, anytime is a great time to celebrate pizza. February 9th has been dubbed National Pizza Day.
The day is a perfect opportunity to share your own fun pizza facts on social media. Don't forget to use good photos. That will help its shareability. Posting your fun facts on Facebook, Instagram, Twitter or SnapChat is a great way to let your customers get to know your pizzeria in a fun way. Here are a few ideas to get you started:
When was the restaurant founded?
Who was the first customer you served? (Do you remember?)
What pizza(s) are your employees favorites? Take a shot of them holding or eating their favorite to share?
What are your customers' "Top 5" pizza toppings?
How many pounds of dough do you make in a given timeframe (week, month or year)?
How many pounds of cheese do your customers eat (week, month or year)?
What's the largest delivery or carryout order at your restaurant?
Do you hold any local records/rewards?
You can also highlight a few Guinness World Records that may blow your customers' minds:
The world's longest pizza was over 6,000 feet, achieved by Napoli Pizza Village in Naples, Italy in 2016.
The world's largest pizza measured in at just over 13,580 square feet, achieved by Dovilio Nardi in Rome, Italy in 2012.
Our Man on the Street Scott Wiener holds the record for the largest collection of pizza boxes (595 different boxes in 2013 and still counting) in Brooklyn, NY.
Largest pizza commercially available is 4 feet, 6 inches x 4 feet, 6 inches and is sold at Mama's and Papa's Pizzeria in Los Angeles.
You can check more pizza-related records at Guinness World Records. You could challenge your guests to help you set a local, regional, national or even world record.
However you mark National Pizza Day, we at Pizza Today celebrate you, the pizzeria operator. Happy National Pizza Day!
May 22, 2018 | Pizza Headlines
Game On! Caputo Cup at a Glance For the second year in a row, contestants will vie for the coveted Caputo Cup and the 2018 Pasta Showdown at the Pizza & Pasta Northeast (PPNE) show in Atlantic City this October. The Caputo Cup pizza challenge had been held independently before partnering with PPNE, owned and… Read More ›
---
May 21, 2018 | Videos
The Pizza Today team made the The Big Southwest Beef and Corn Pie with Pepper Jack Recipe by John Gutekanst in our test kitchen. The pizza features bechamel, a mix of fior di mozzarella and pepper jack, Southwest-seasoned beef, corn, cilantro and crushed tortilla chips. Get the recipe now. Watch a quick how-to video: Read More ›
---
Look for Signs that Event Planning May Go Awry Pizza festivals in U.S. and U.K. have experienced major issues in the past month. Whether it's logistical problems or running out of pizza, some pizza-specific festivals just don't deliver. Albuquerque's Viva Pizza Fest failed to hit the mark of its anticipated 30+ pizza vendors, which caused… Read More ›
---