November 12 marks National Pizza with the Works (except anchovies) Day. Call it the works, supreme, loaded, everything but the kitchen sink — it's a popular pizza in the U.S.
Don't count out the anchovy. It's made quite the resurgence on food trend lists recently. Back to the works pizza. Let's look at a sampling of the pizzas with the works that the Pizza Today team has tried around the country:

5 Borough (pepperoni, sausage, green peppers, mushrooms & black olives

The Savage (sausage, hamburger, pepperoni, green pepper, onion, mushroom, black olives, jalapeno, anchovy)

South Sider (Italian beef, green pepper, onion, hot giardiniera)

The Big Grizzly ("a bigger and badder version of your 'typical supreme pizza'")
Pi Pizzeria — St. Louis, MO; Cincinnati, OH; Washington, DC

The Hill (pepperoni, salami, green pepper, kalamata, onion, pepperoncini)

The Steel City Special (Old world pepperoni, fresh mushroom, red onion, green pepper, black olive, and Italian sausage)

Grand Canyon (Mozzarella and cheddar cheeses smothered in American sausage, ground beef, pepperoni, fresh mushrooms, black olives, green peppers and red onions)

(pepperoni, Canadian bacon, sausage, red onion, black olive, green pepper)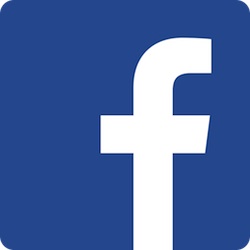 Visit us on Facebook to add your Pizza with the Works photo to our list on November 12.
August 14, 2018 | Pizza Headlines
A dog-friendly patio is more than a checkbox I take my hound dog everywhere. At least once a week or so, you can find me and my Beagle having dinner at one of Louisville's dog-friendly patios. In fact, I keep a running list of the best patios with the best food and craft beer. After… Read More ›
---
August 9, 2018 | Videos
Watch our first episode of the Pizza & Pasta Northeast Update Show. Time to get excited about PPNE in Atlantic City October 3-4! Read More ›
---
New Port Richey, FL. – August 9, 2018 – Welbilt, Inc. (NYSE:WBT), announced today that Hubertus M. Mühlhäuser is resigning as a Director, President and CEO of Welbilt, effective August 31, 2018, to become the Chief Executive Officer and a Director of CNH Industrial N.V. (NYSE:CNHI), a $27 billion global manufacturer of capital goods comprising… Read More ›
---