If you've even been to International Pizza Expo in Las Vegas, you've no doubt witnessed –– or participated in –– the numerous competitions held throughout the four-day show. From acrobatic dough throwing to pizza-making and fastest box folding, there are several ways to show your stuff and win (fame AND cash). All categories are open for registration now. Read on to learn more about the categories.
Returning to the 2014 show is the International Pizza Challenge, a culinary competition designed to pit pizzaiolos against their fellow pizza makers to determine the best pies in the country. Categories include:
• The traditional category (red sauce with toppings chosen from a pre-determined list) has 60 openings. Non-traditional (anything goes!) also has 60 entry spots.
• The Italian category, which has a set of rules requiring pizza be created with traditional Italian rules, increased from 16 to 20 entrants.
• The returning pan pizza category has spots for 16 contestants.
• New this year is a gluten-free category. Just 12 entry spots are available. There are no restrictions on toppings other than the mandatory use of a contestant's own gluten-free dough.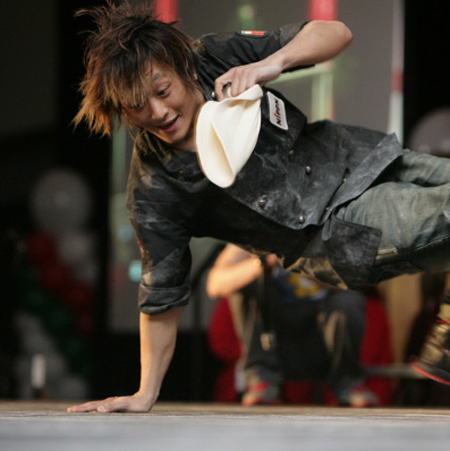 Returning categories in the World Pizza Games include:
• freestyle acrobatics
• largest dough
• fastest dough
• fastest box folding
• pizza triathalon.
Click here for more information on the World Pizza Games: http://www.pizzaexpo.com/World_Pizza_Games.cfm
According to Patty Crone, assistant tradeshow manager, all International Pizza Challenge and World Pizza Games categories have availability, but contestants must first register for International Pizza Expo. Click here for information on registering for the show: http://www.pizzaexpo.com/attendee_registration.cfm. (Online registration saves you some cash!)
July 19, 2018 | Pizza Headlines
CHD Expert releases its 2018 Takeout, Delivery and Catering 5-Year Outlook for North America This week, CHD Expert, a foodservice industry data and trends company, released its findings on off-premise sales 5-year projections. In the "2018 Takeout, Delivery, and Catering 5-Year Outlook for North America," researchers found that total off-premise restaurant sales will surpass $300… Read More ›
---
July 16, 2018 | Videos
Editor-in-Chief Jeremy White discusses what wines to pair with pizzas, pastas and desserts. Read More ›
---
July 11, 2018 | Pizza Headlines
Based in Belgium, unique library is dedicated to cataloging and saving sourdough from all over the world It's a Monday morning on Bainbridge Island in Washington State. The spring sun is trying its best to break through stubborn Pacific Northwest storm clouds and, except for the sound of commuters making their way to the Seattle ferry,… Read More ›
---