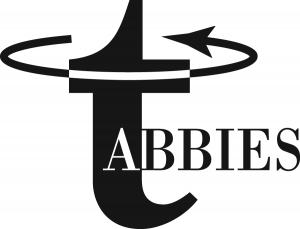 Pizza Today has again been awarded a number of editorial and design awards from Trade, Association and Business Publications International (TABPI). The 13th annual TABBIE Awards recognize excellence in business-to-business publications from around the globe. This year netted more than 400 entries from around the globe. Pizza Today was only a handful of publications to win five-plus awards, including a its first-ever bronze award for Best Single Issue and its third gold award for Best Use of Social Media. Pizza Today took home the most awards of any publications submitted, with a total of seven titles.
According to TABPI President Paul J. Heney, this year's competition had a few surprises.
"We saw a great deal of diversity this year as compared to some past competitions, as far as what countries the submissions were coming from," he said. "And we saw a bigger mix of publications that won an award. We still have a lot of great titles that win year after year, but the competition seems to be stepping up, too. It's inspiring to see the level of excellence in b2b editorial and design that's being put out today. I think it's as high as we've ever seen it."
The magazine's awards include:
BRONZE AWARD Best Single Issue: March 2015
GOLD AWARD Best Use of Social Media
GOLD AWARD Front Cover Special Issue: December 2015 Menu Guide// Josh Keown
BRONZE AWARD Opening Page or Spread: Ripe for the Pickin'// Josh Keown
BRONZE AWARD Front Cover Photograph: February 2015// Josh Keown
HONORABLE MENTION Special Section: A Slice of Haven// Mandy Detwiler and Josh Keown
HONORABLE MENTION Feature Design: 2015 Independent of the Year: Marco's Coal-Fired Pizza// Rick Daugherty
"We are thrilled and honored to have done so well in this prestigious competition once again," said Jeremy White, Pizza Today's longtime editor in chief. "We take our work very seriously, and are flattered to be the most awarded trade magazine in the world this year. I'm exceptionally proud of our talented team of editors and artists."
TABPI earlier named Pizza Today ninth on The Big 95 list of top trade publications in the world.
For a complete list of TABBIE Awards, visit TABPI.
June 21, 2018 | Press Releases
ESCALON, CA, June 20, 2018 – Escalon Premier Brands and Polly-O Cheese would like to thank everyone who visited their booth at the International Pizza Expo this year. Show attendees were invited to scan their badge to enter to win the "Capture a Better Slice" giveaway. Pinthouse Pizza from Austin was the lucky winner of… Read More ›
---
June 19, 2018 | Press Releases
Elgin, Ill. (June 18, 2018) –Mark Easterday has been promoted to the newly created position of Executive Vice President of Middleby Brand Sales. Mark will be responsible for oversight of the Middleby Representative Groups in the U.S. and Canada.  Mark will direct the sales efforts and coordinate activities across the entire sales representation organization, working… Read More ›
---
June 18, 2018 | Press Releases
TROY, Ohio (June 14, 2018) — Hobart, the premium commercial food equipment manufacturer known for designing and building some of the most reliable, must-have equipment, hosted two food equipment giveaways recently and has announced the winners of both a custom-painted mixer and a food processor. Auniessa Asta, owner of 414 Pub & Pizza in Tempe,… Read More ›
---