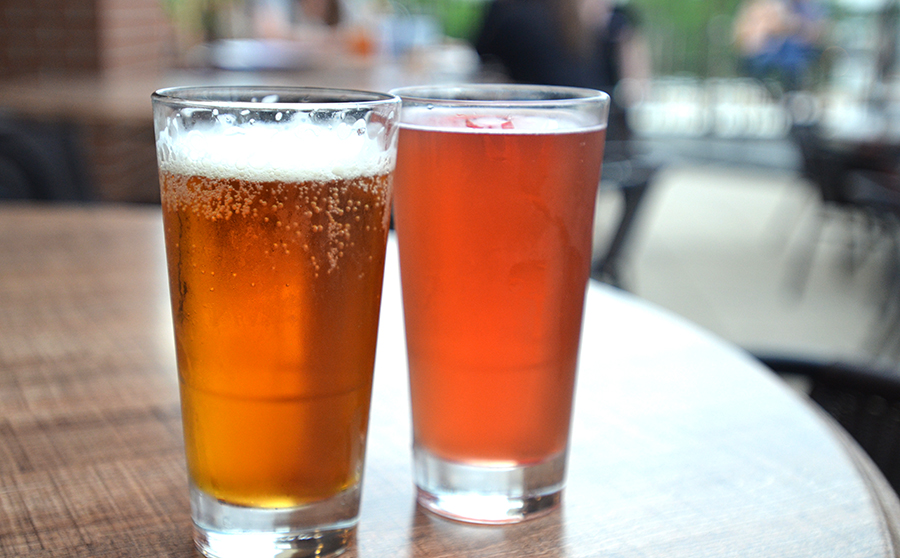 The Brewers Association
 declares a nationwide celebration of small and independent craft brewers during American Craft Beer Week. From May 15-21, brewers across all 50 states will hold events including exclusive brewery tours, special craft beer releases, food and beer pairings, tap takeovers and more.
The Brewers Association is the not-for-profit trade association dedicated to small and independent American brewers, their beers and the community of brewing enthusiasts. The Brewers Association (BA) represents more than 70 percent of the brewing industry, and its members make more than 99 percent of the beer brewed in the U.S.
Pizza and Craft Beer, the Perfect Pair
Let's look at a few PizzaToday.com articles that can provide you with more insights on offering craft beer. For more articles from our beer columnist, Keith Coffman, search "On Tap" at PizzaToday.com.
Brewhaha: Creating an craft beer destination
To become a beer destination requires the same focused approach as you have for your pizza line. Key components that established beer destinations share are beer selection and variety, the right equipment, the right beer menu and staff education… more
Beer Menus: Making the List
Learn what to consider when making a beer list from two top beer destination pizzerias in the U.S. Get the skinny on what information should be on your beer menu.
On Tap: Tapping What's in Style
Let our columnist and beer expert Keith Coffman, owner of Lost River Pizza Company in Kentucky, introduce you to which beer styles are popular and when they are trending.
July 11, 2018 | Pizza Headlines
Based in Belgium, unique library is dedicated to cataloging and saving sourdough from all over the world It's a Monday morning on Bainbridge Island in Washington State. The spring sun is trying its best to break through stubborn Pacific Northwest storm clouds and, except for the sound of commuters making their way to the Seattle ferry,… Read More ›
---
July 10, 2018 | Pizza Headlines
Go inside the anti-plastic straw trend Starbucks is the latest company to announce that the coffee giant will eliminate single-use plastic straws in all of its stores by 2020. That adds up to the elimination of more than one billion plastic straws per year. In Starbucks' official release, President and CEO Kevin Johnson said, "For… Read More ›
---
July 1, 2018 | Pizza Headlines
Don't let 'em sleep on you — shake things up from time to time If you enter your restaurant through the front door every now and again, instead of the back door, you'll probably see a litany of things you want to change: how the front door is cleaned, how the lights hit you when… Read More ›
---