Reservations for one are up 62 percent on OpenTable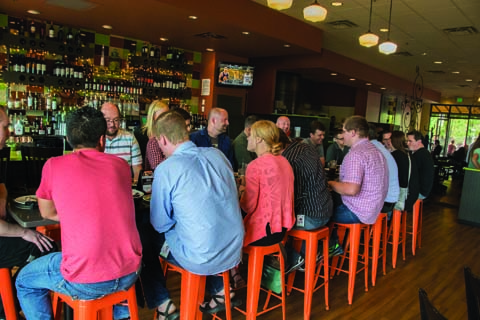 OpenTable, an online reservation service, has recently released an analysis of the nation's restaurants' table party size. The results: the fastest growing table party sizes are parties of one. Solo dining grew 62 percent in the past two years.
What does this trend mean for the communal dining experience of pizza? Pizza is meant to be shared — or is it? Fast-casual pizza restaurants are popping up across the country with the premise of offering pizza for one. Other pizza concepts have also introduced smaller, individual pizzas.
Café-style interior design trends also bode well for the solo diner with seating options that can either bring them into a group, like communal tables, or allow them some separation with single-sided high-top tables and expanded bar space.
How do you accommodate the solo diner? Managing Editor Mandy Detwiler offers you tips to make the solo diners feel welcome:
Ask single diners where they would like to sit. Don't assume they want to be stuck at the bar. This step alone will help win their hearts.
Don't be shy in offering an appetizer or attempting to upsell wine. Also, offering half-bottles of wine goes over well with this crowd.
Have reading materials nearby. A good server will offer a solo diner a newspaper or weekly tabloid.
Get more tips on making the most of a single diner's restaurant experience.
August 14, 2018 | Pizza Headlines
A dog-friendly patio is more than a checkbox I take my hound dog everywhere. At least once a week or so, you can find me and my Beagle having dinner at one of Louisville's dog-friendly patios. In fact, I keep a running list of the best patios with the best food and craft beer. After… Read More ›
---
August 9, 2018 | Videos
Watch our first episode of the Pizza & Pasta Northeast Update Show. Time to get excited about PPNE in Atlantic City October 3-4! Read More ›
---
New Port Richey, FL. – August 9, 2018 – Welbilt, Inc. (NYSE:WBT), announced today that Hubertus M. Mühlhäuser is resigning as a Director, President and CEO of Welbilt, effective August 31, 2018, to become the Chief Executive Officer and a Director of CNH Industrial N.V. (NYSE:CNHI), a $27 billion global manufacturer of capital goods comprising… Read More ›
---