A 29-inch long, stainless steel conversation starter. Master of the tailgate party. Focal point of your kitchen. Artistic Statement. And did we mention….the Giant Pizza cutter actually cuts pizza, too!
Let's face it, everyone loves pizza. After you take it, bake it, or make it, sooner or later- you have to cut it. Pizza cutters come in all shapes and sizes from fun to functional, but you'll be a Jedi wedge-master when you show up to the party with one of our Giant Pizza cutters.
Our Giant Pizza cutters are handcrafted right here in the USA by members of our own Italian family.  Whether you want an Aluminum blade to hang on the wall of your pizzeria, kitchen, garage or office, or a commercial grade, stainless steel blade that is precision sharpened to cut through any pizza, we've got something you'll love showcasing. What's more, the handle on our Giant pizza cutters is manufactured with ash wood-the same kind of wood used in baseball bats-so your Giant Pizza cutter will last a lifetime.
Even if you've got a much smaller version to divvy up the deep dish, our Giant Pizza cutters make wonderful gifts! Whether it be a graduation, wedding, company gathering, you won't have to worry about our Giant Pizza cutter being re-gifted-everyone will love talking about it.  Company or charitable raffle coming up? Our Giant Pizza cutter is sure to attract attention!  Got a pizza lover in your family? Who doesn't?! You'll be more fun than Santa on Christmas morning when they unwrap their gift, inspired and personalized by you. Get one for that hard to buy for guy in your life and spice up Super Bowl Sunday in his man cave. Our Giant Pizza cutters can be picked up right here in Minnesota, or shipped anywhere in the country for those long-distance gift-giving occasions.
Our pizza cutters can be completely customized with any text you can dream up. Restaurant or food truck Grand opening? Celebrate the date! Our vinyl lettering can be made in just about any font or color and is sealed within the wood-it won't wear off. Have an idea you'd like to try? We love working with our customers to come up with unique and creative designs!
We guarantee the quality of our product and are committed to customer satisfaction. Feel free to visit us on the web (www.giantpizzacutter.com), Facebook (https://www.facebook.com/Giant-Pizza-Cutter-1811367702452713/?pnref=story) or Twitter (@GPizzaCutter) to see some of our incredible work.  Or give us a call at: 612-707-4157
About Us:
Food and family values-Giant Pizza Cutter is a family owned and family run business located in the Twin Cities, MN, metropolitan area. The Giant Pizza cutter was the brainchild of my Italian father-in-law, who crafted one in his garage more than 20 years ago. The one he made then is still a conversation-starter today, so we decided to share his creativity….and we love what we do. Let us help you start a new conversation!
If you've found it challenging to justify upgrading to EMV when a large percentage of your sales are card-not-present... Read More ›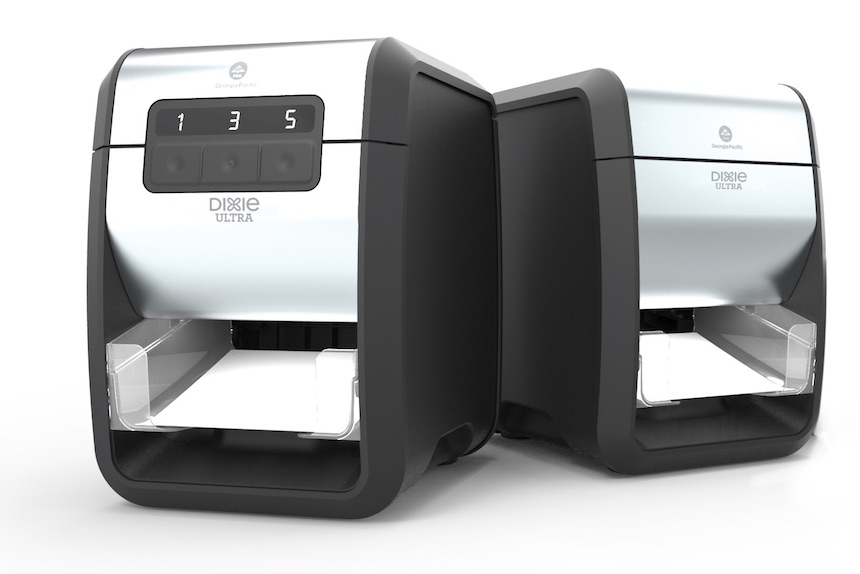 GP PRO showcased the innovative napkin solution during the recent National Restaurant Association Show ATLANTA—June 12, 2018—GP PRO, a... Read More ›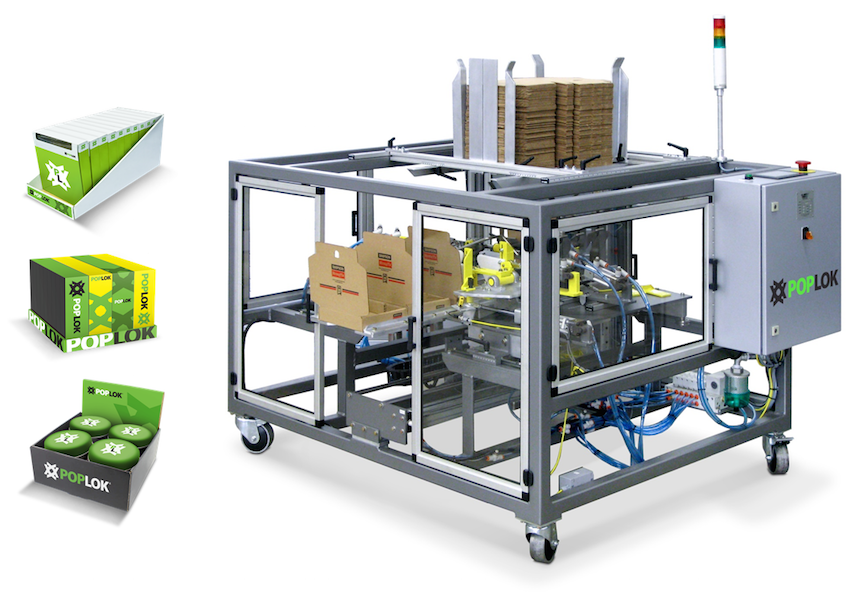 The Paxiom Group has expanded its line of tray formers with small businesses in mind. The cost-effective PopLok® VS... Read More ›