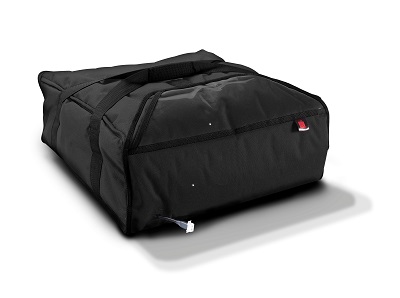 Deliver oven hot pizza right to your customer's door with the Check Corporation's Electric HOTBAG delivery system.  No matter how long the delivery takes, your pizza will be at 165º right to the point of delivery.
The patented Check Electric HOTBAG is the heart of the most efficient hot food delivery system available.  Every Check HOTBAG has thermostat controlled heating elements in the top and bottom for constant, even heat.  Check HOTBAGs are made from rugged 1,000 Denier nylon for durability then filled with Dupont's Thermoloft insulation for maximum heat retention.   Since there is no moisture buildup in the Check HOTBAG, cold, soggy food is a thing of the past.
The heating elements in Check Electric HOTBAGS can be easily removed and the bag can be laundered if necessary.  All HOTBAGS feature a clear plastic pocket for receipt slips, Velcro fasteners and a convenient strap handle for easy carrying.  The 6′ power cord plugs into the cigarette lighter and has a quick release connector at the bag.  All HOTBAGs come with a prorated one-year limited warranty and a 30 day money back guarantee.
Put a complete HOTBAG delivery system with holding rack and HOTBAGs in your store or build your own system one bag at a time.  The in-store delivery system keeps up to 12 HOTBAGS at a constant 160º to 175º degrees on the holding rack waiting for delivery.  The driver simply unplugs the electric HOTBAG from the rack then plugs it into the vehicle's cigarette to keep the pizzas at a constant 160º to 175º temperature regardless of distance, weather conditions or traffic right to the customer's door. A smaller space saving HOTBAG system that holds 6 heated bags is also available.
The Check Corporation uses the only the highest quality materials and the latest technology to manufacture and assemble each Electric HOTBAG.  We also perform rigorous testing of all HOTBAG components to insure long-term durability and reliability. You can be sure of getting the best when you use the Check Corporation HOTBAG.  For more information go to:  www.hotbag.com or call:  800 927-6787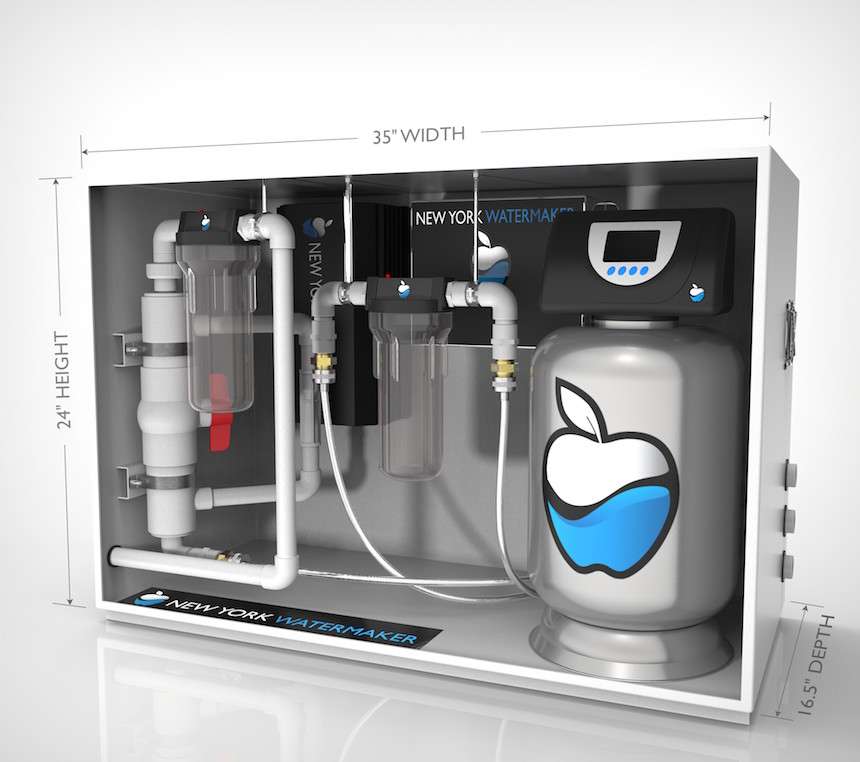 There's no place in the culinary world like New York City. From the famous and impossible to replicate, pizza... Read More ›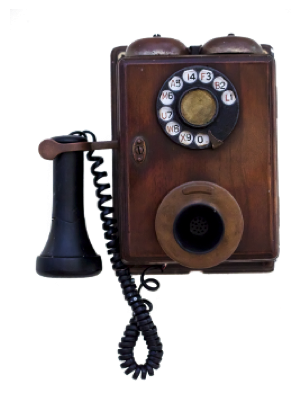 Customers with regular business phone lines from "legacy" carriers may still be paying as much as $90 per line,... Read More ›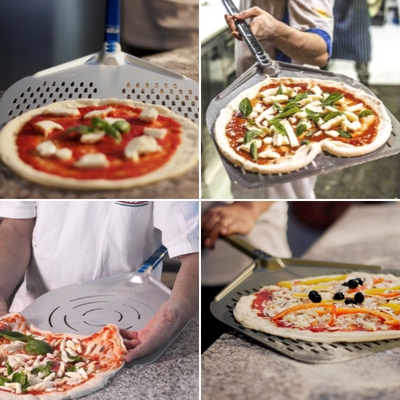 The aluminum pizza peels by Gi.Metal are designed for the professional pizzaiolo looking for lightness, functionality and long lasting.... Read More ›