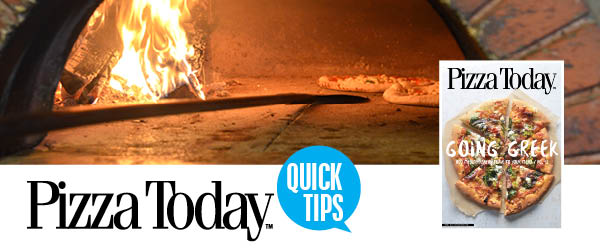 Industry Headlines for April 22, 2015

Adding a Coffee Bar?
Americans are in love with their coffee more than ever. The decade-long trend of consuming high-end espressos, lattes and cappuccinos shows no sign of slowing, and smart restaurateurs are getting into the act by using coffee bars as a growth tool.
At many of the nation's hottest Neapolitan pizzerias, such as Tutta Bella in Seattle or Marco's in Denver, an espresso lineup is more than an afterthought. Realizing coffee goes hand in hand with Italian cuisine and culture, pizzerias of this ilk have found a way to turn a coffee menu into a strong revenue stream. Nick Strawhecker, chef/owner of Dante Pizzeria in Omaha, Nebraska, says, "I can't even imagine working in a restaurant without espresso."
If you'd like to add a coffee bar to your pizzeria, start with a high quality product, such as an Italian espresso. Drip coffee may have worked in a 1960s diner, but it's not going to cut it here. Many coffee companies will supply you with an espresso machine and mugs, saucers, etc. so long as you commit to purchasing their beans. It's a great way to start as long as you don't mind missing the branding opportunity that comes with having your own mugs.
Getting the word out is a key component to a successful coffee program. For tips on marketing your new coffee offerings, click here.
Ferment Away
Whether dough is fermented in the cooler or at room temperature, leavened dough makes it easier to shape and adds flavor.
The main by-product of fermentation, Dough Doctor Tom Lehmann says, is carbon dioxide. "This leavening effect is what produces the desired lightness in the finished crust (which, in turn, is responsible to a great degree for the crispiness and crust color development of the finished crust)."
But what happens when you need emergency dough? Click here for more tips from the Dough Doctor.

Find a Cure
Pizza lovers have always been enamored with cured meats. But the craze has hit a fevered pitch recently with items like capicola and soppressata in high demand. Jonathan Goldsmith, influential owner of Spacca Napoli in Chicago, says one of his favorites features marinated clams, guanciale and jalapenos.
Now is the time to push the envelope by adding cured meats that might be new to some of your customers. Get started today.

Be our Next Guest Editor!
Pizza Today's Guest Editor contest was such a huge success last year that we're doing it again this year. We've already received several compelling letters from passionate pizzeria operators who hope to be the 2015 Guest Editor.
Last year's winner, Brian Weavel of Anna's Pizza & Pasta in Winnebago, Illinois, directed photo shoots, cooked in our test kitchen, scrutinized ingredients and recipes, wrote articles, edited freelance submissions and oversaw the layout and design of an entire publication.
To get in the running for the 2015 Guest Editor, e-mail Editor-in-Chief Jeremy White at jwhite@pizzatoday.com and tell him why you deserve to oversee the production of the September issue of Pizza Today. Please include a photograph of you at your pizzeria for use on the PizzaToday.com online balloting, along with full contact information (including a cell phone number!).
Hot on PizzaToday.com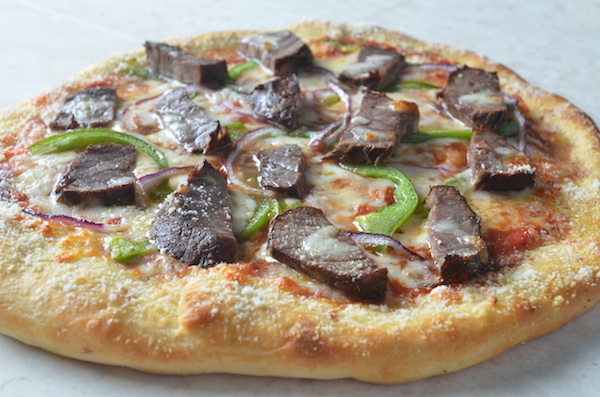 No Butts About It — Cheaper cuts of beef can rock as hard as expensive protein