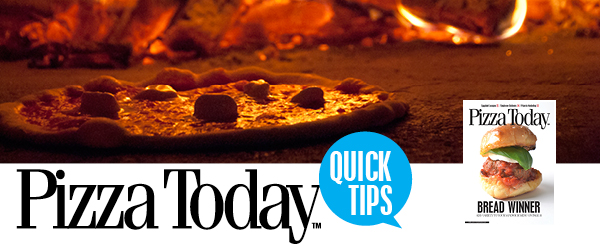 Industry Headlines for April 9, 2014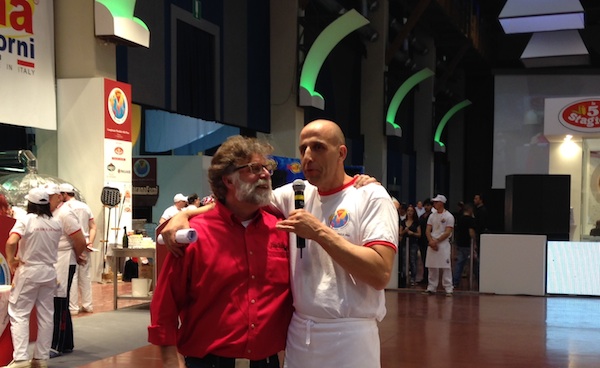 Pizza Today On the Road: Pizza World Championship, Parma, Italy
Pizza Today editor-in-chief Jeremy White is in Parma, Italy, this week for the 2014 Pizza World Championship (Campionato Mondiale Della Pizza). White has traveled to Parma with Pizza Today publisher Pete Lachapelle and Bill Oakley, executive vice president of Macfadden Protech, parent company of International Pizza Expo and Pizza Today.
Check out scenes from the competition, as well as the sights in and around Parma.
Pizza box fliers go beyond
advertising
Pizza box fliers are a great vehicle to promote specials, upcoming events, new menu items and even your entire menu. Affixing a piece of paper can do more than advertise. It can be a powerful tool in community outreach and awareness — from encouraging patrons to donate to their area food bank and letting customers know about local youth programs to coordinating with the police to find missing persons and suspects of crimes.
Four pizzerias in Hopkins County, Kentucky, placed pizza box fliers of the area's "most wanted" child support offenders. Read more about how the fliers fueled a $20,000 surge in child support collections in the community.
Dough management 101
So many factors go into producing consistent pizza dough. Your dough management procedures must be executed to perfection. Every step must be controlled and you have to remove as many variables as possible. If not, it could result in blown dough the next morning.
Time and temperature are keys to effective dough management, Dough Doctor Tom Lehmann says. "Dough management encompasses everything you do with or to the dough from the time it comes off of the mixer until you actually dress and bake the dough/pizza skin," he says.
Explore Lehmann's outline for effective dough management.

Is your Web site safe?
Think of your Web site as you would your brick-and-mortar location. If a customer visits your online location and the site is down or, even worse, warns the visitor that it can be harmful, what is the average visitor to presume? A) The pizzeria has closed, or B) I cannot trust the company with my personal and credit card information. Part of a manager's daily duties should be to frequently check that pizzeria's Web site works properly.
Read more of Managing Editor Mandy Detwiler's tips on Web site functionality.
Be social with Pizza Today
Get to know the Pizza Today team, meet other pizzeria operators and find strategies to help take your business to the next level. Follow us on any of the major social media networks. Even better, use the platforms to interact with each other and us.
Hot on PizzaToday.com
Pizza pride on display at Expo  //  Margherita prices across the U.S.
//  Employee outbursts awkward for customers