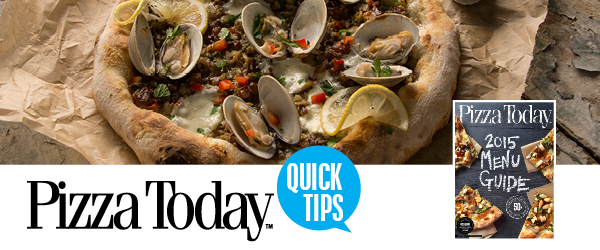 Industry Headlines for December 17, 2014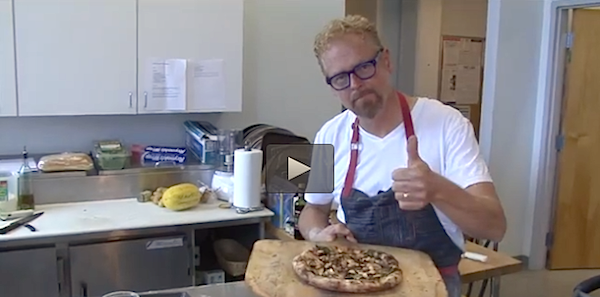 Breakfast Pizza with John Gutekanst
Chances are someone is already in your pizzeria early each morning, prepping veggies, cleaning or preparing dough that will age for the next few days. And though you won't get rich serving pizza before lunch, if someone is already there why not sell coffee and a breakfast pizza for those who want it?
John Gutekanst, owner of Avalanche Pizza in Athens, Ohio, recently spent some time in the PT test kitchen knocking out recipes. His breakfast pizza was one of our favorites. Watch the video to see how he makes it. It's simply fantastic!
Thank Your Employees this Holiday Season
Christmas is right around the corner. This is a great time to thank the people who help make it all possible for you — your employees. Whether you dole out Christmas bonuses, host a holiday party or do something else, it's wise to spread some holiday cheer amongst your staff, says Associate Editor Denise Greer.
Take a look at some of her suggestions here.
Marketing to Lazy Customers
Many restaurateurs define a "lazy customer" as one who has not ordered in the last 90 days. Since it's easier and more cost effective to retain current customers than to procure new ones, targeting your lazy customers is always a good idea. Often, they've just been busy and an enticing offer will get them back in. Or perhaps they had an issue on their last visit that you don't know about it. Hearing from you will put your pizzeria back on their minds.
Pizzeria owner and consultant Scott Anthony has a lot to say about reaching out to this group and getting them back into the mix. Check out his insight here.
Calzones Are the Bomb
Chef Jeff Freehof knows a good calzone when he sees one. He's developed plenty of Pizza Today calzone recipes over the years and says maximizing ingredient usage is one of the many benefits of placing calzones on your menus. Plus they are easy!
Chef Jeff's Steak Bomb Calzone is sure to catch the attention of your customers. Try it as a special this weekend and see how it goes.
Hot on PizzaToday.com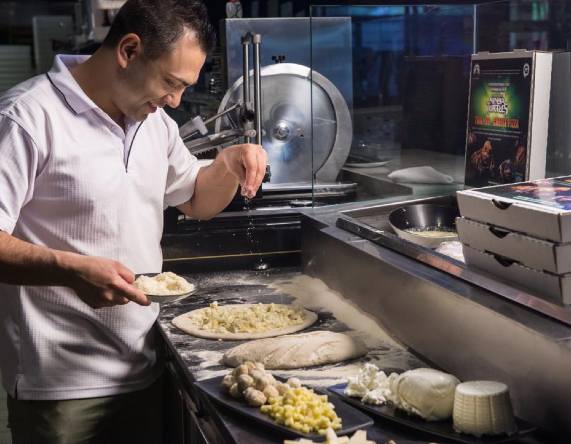 Little Caesars Pizza doubles down on Detroit     //   Stand Out: Creating a signature dish