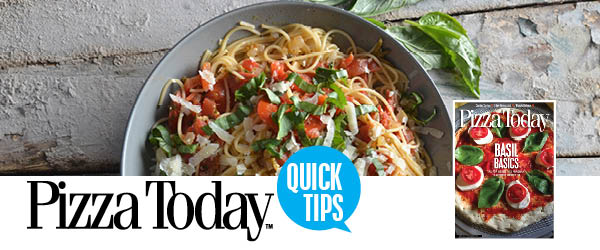 Industry Headlines for July 16, 2014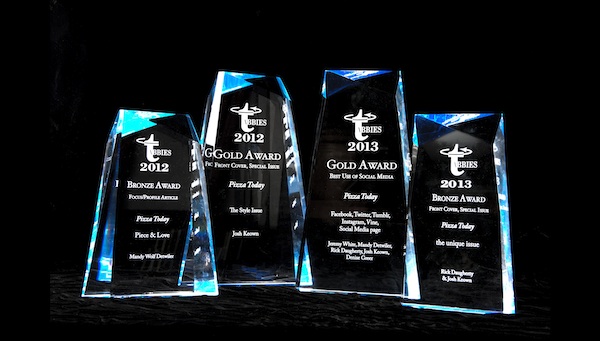 Pizza Today wins TABPI TABBIE Awards
Pizza Today has again been awarded a number of editorial and design awards from Trade, Association and Business Publications International (TABPI). The 11th annual TABBIE awards recognize excellence in business-to-business publications from around the globe. This year netted entries from more than 500 print and online companies.
The award mark the fifth consecutive year that Pizza Today has entered and placed. Click here to see the list of this year's awards.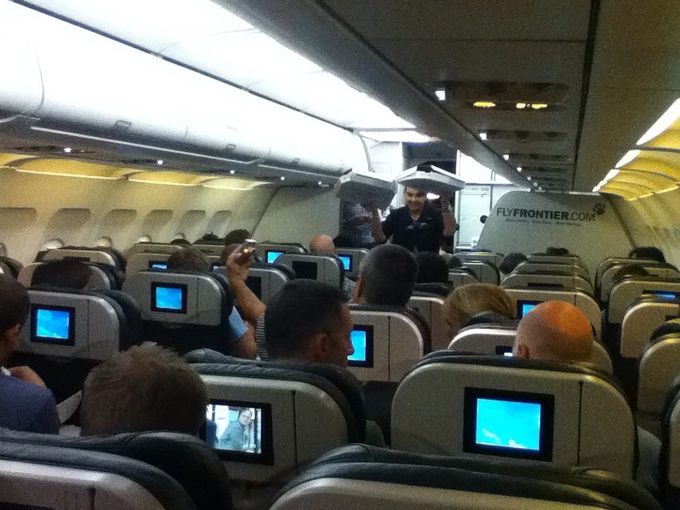 Stuck on a plane? Pizza for everyone!
A Frontier Airlines pilot made the news last week for ordering pizza after weather grounded the Denver-bound plane in Cheyenne, Wyoming.
Pilot Gerhard Brandner bought Domino's Pizza for passengers on Flight 719 stuck on his diverted plane after food rations dwindled during the grounding. Passengers tweeted their thanks to the pilot and Frontier after 50 pizzas were delivered to the plane.
For more on this story, read Pilot orders pizza for stranded passengers.
The president: He's just like us!
President Barack Obama made headlines last week as he visited a restaurant for pizza in Denver. President Obama shared pizza and beer with five constituents at the Wazee Supper Club, according to an article in USA TODAY. Obama was in Denver to raise money for a senator's upcoming campaign.
Read more at USA TODAY.
All About Apizza
We love New Haven pizza, but it isn't the easiest to create. We talked to some operators who offer this style successfully to learn their secrets –– including the Original Frank Pepe Pizzeria Napoletana, largely credited for the popularization of New Have-style 'za. Read the story in our July issue or click here to see it online.
One-Minute Operator: Michael Spurlock
In this week's One-Minute Operator interview, we interview Mike Spurlock, who owns Loui Loui's Authentic Detroit Style Pizza in Louisville, Kentucky. We ask Mike about the challenges associated with introducing a new pizza style to an area.
One-Minute Operator has the answer.
Hot on PizzaToday.com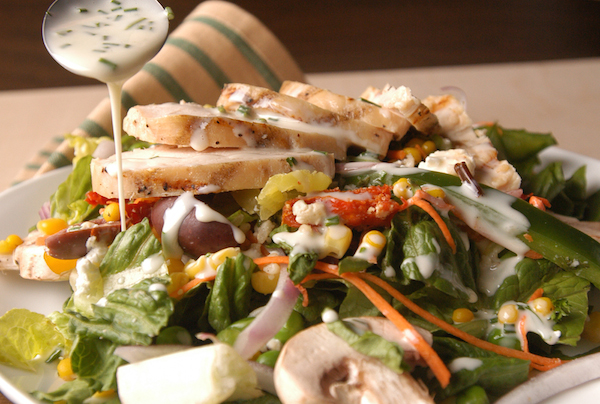 Exterior: Putting Up A Facade   //   Choosing an Online Ordering System